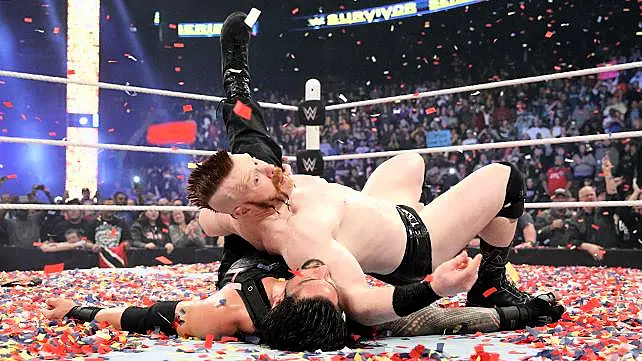 Ireland's own Sheamus is the WWE World Heavyweight Champion after cashing in his Money In The Bank briefcase to cap off a divisive Survivor Series pay-per view. On this week's 'Low Blows', Rick and Don address the criticism people have over this development in their PPV review, plus discuss the party in Woolshed. Speaking of parties, the official 'Finn Balor Fan Club' will host their first ever night for his match against Samoa Joe at NXT: Takeover London, we have the full scoop on the event this week.
Raw was horrifically bad and suffered its lowest ratings in 18 years, it gets ripped to shreds. Plus Don finally meets Alicia Fox, wrestlers who'd be bad at sex, Eva Marie gets offered a job in porn, Cesaro gets injured, Isis threaten WWE and much more on another packed edition of 'Low Blows'.
You can subscribe to 'Low Blows' on iTunes or all good podcasting apps and have each new episode delivered directly to your PC/smartphone as soon as it's released. You can also follow the guys on Facebook, Twitter and Snapchat (HashtagLowBlows).
https://soundcloud.com/raginrick/low-blows-80-pushing-the-2012-button