10 minutes after his Irish teammate Jason Smyth won gold in the T13 100m at the World Para Athletics Championships, Michael McKillop claimed Ireland's second gold in London.
McKillop, the defending champion, won the T38 800m in 2:00.92, a season's best for the Ballymena athlete. He finished ahead of Australian Deon Kenzie in second and Tunisia's Abbes Saidi in third.
McKillop judged the race perfectly, taking the bell in second. As others attempted to make their move on the back straight, the 27-year-old turned on the power and steamed away from his opponents in the final 100m.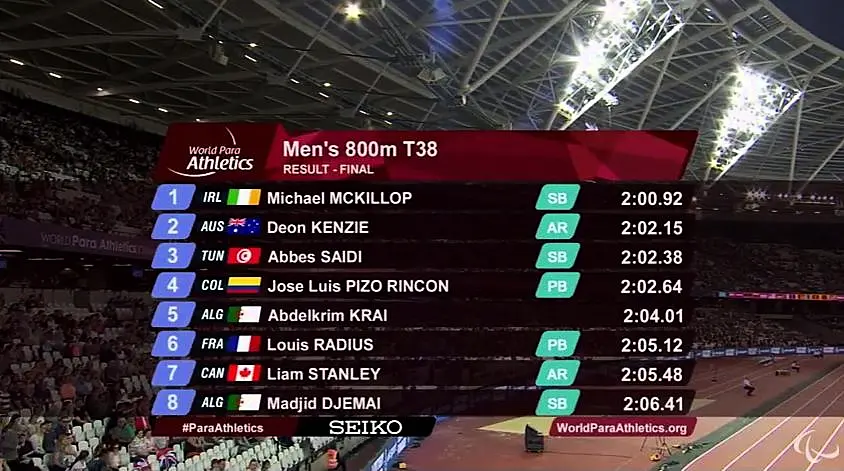 The final moments of the race saw real misfortune for Canada's Liam Stanley. In third as the line approached, Stanley fell, eventually crossing the line in seventh.
McKillop's victory, his eighth World Championship gold medal, came after Ireland team manager James Nolan suspected shenanigans from the Colombian team in Saturday's heat.
Dixon de Jesus Hooker Velasquez set off serious pelt on the opening lap of the heat only to drop out at the bell. Nolan thought it may have been a ploy to lure McKillop into running a quick time which would affect him in the final. McKillop, however, was too savvy to fall for it.