No mercy, in or outside the ring.
Katie Taylor is respectful but resistant. She's spent the last five days listening to Delfine Persoon and numerous others question the result after last Saturday's title unifying fight in Madison Square Garden.
It was a close fight, that much is accepted. Anything beyond that is absolved. The reality is Taylor sits with five belts around her waist, Persoon has none. A rematch is a guarantee, but not immediate.
The sport is rife with other avenues that Taylor and her camp are eager on explore. There's another rivalry that has been brewing for the past 18 months and the Irish boxer is keen to settle it.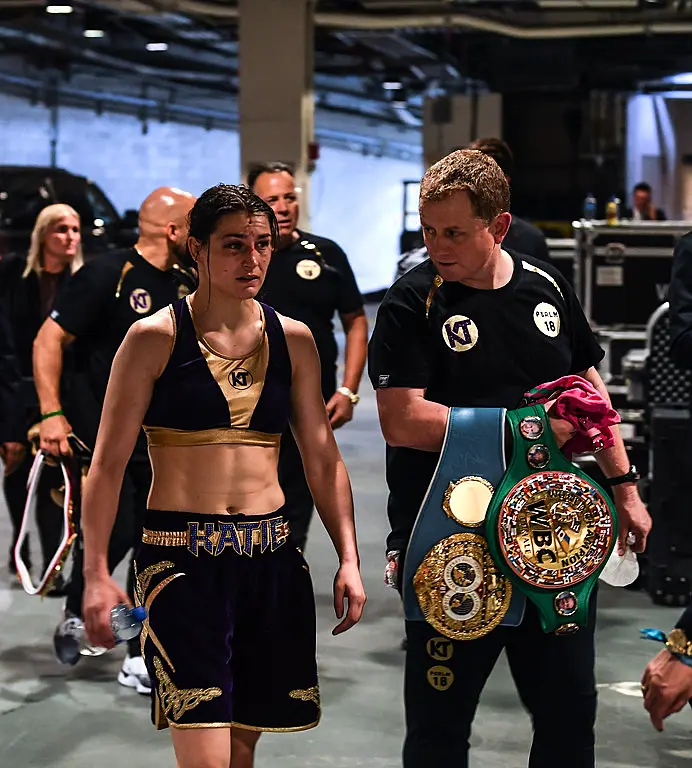 Speaking to Balls.ie, her manager Brian Peters explains that Amanda Serrano is the next target. Persoon will get her chance at a later date.
The rematch is inevitable. I don't think there is any doubt that Katie wants it. We started last October, Katie fought Cindy Serrano. That was the start of building up the fight with her sister Amanda Serrano and then in turn Eddie (Hearn) signed her up to a three-fight deal which she has one fight of that.

So Amanda Serrano is our preferred choice this year. She has to have one more fight and she has signed. The deal is done, the purse is agreed. She has signed. A three-fight deal, she has had one fight, she is due one more and then the next fight she has to fight Katie Taylor. She is a very good fighter too.
Having reversed her retirement to link up with DAZN, a Serrano vs Taylor scrap seemed inevitable. The Irish boxer easily dismissed of her sister last year, paving the way for the women's super fight.
Taylor's camp are due to meet Eddie Hearn next week in London to iron out specifics but they want to make it crystal clear, it's in writing.
"The deal is done, it is signed. We have agreed and she has agreed and I have seen the contract so I don't know what more we can do. "
Despite this agreement, Serrano continues to state she will face Taylor 'if the deal is right.' It prompted Eddie Hearn to issue a public warning earlier this year that a deal already exists and she'd better honour it.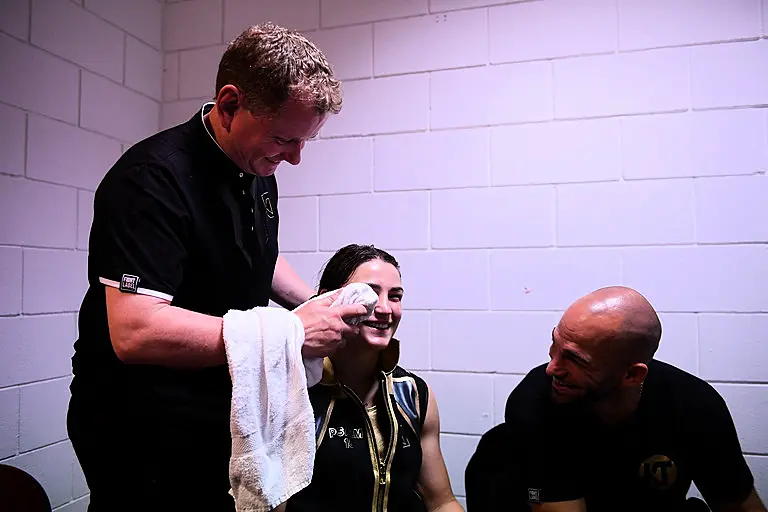 When asked about the fact that the Puerto Rican seven-weight champ disputes the existing agreement, Peters is unequivocal. That's not an option.
I don't know how. I've seen the contract that she's signed. Lou DiBella, her promoter, signed it. He has promotional rights, and I've seen Eddie [Hearn] and I've gone through it and I've seen it. And obviously, we've agreed it on our side. As far as I'm concerned, if she has some dispute with her manager or promoter, I don't know anything about that.
Persoon's claim to a rematch will be honoured, with the only question remaining 'when' not 'if'. But Katie Taylor has other options too. Her path to greatness has been expertly charted and as far as Peters is concerned it's set to encompass more belts and bigger bouts.
"If the Serrano fight happens this year, Braekhus is lined up after that. Originally, if I was talking to you last week, I would have said we'd be fighting Cecilia Braekhus. She's 147 pounds, we're 135, but we could fight her at 141 which would bring all her belts into it, which would make two undisputed champions against each other. Again, another crazy piece of history: Katie just keeps rewriting history.
"But I would have told you that fight would be on the Wilder-Joshua undercard, but now... The landscape changes. It changes every week, so 12 months' time, it's a tough one. But certainly in the next 12-18 months, 18 months for sure."
Due to these commitments, any prospect of a homecoming bout is increasingly unlikely. Madison Square Garden is set to become her new home.
Another challenger on the radar is WBA and WBC super lightweight champion Jessica McCaskill. The pair fought already in 2017, but should the American successfully unify all of the belts in that division, Peters can see potential for a rematch.
He's quick to point out how McCaskill could garner it as well, suggesting there's a lesson in it for Persoon.
What a great fight that is. But at least she's working, she's fighting. That's what the fighters need to do is keep active and get out there. She's picked up another belt and really that's what Delfine Persoon needs to be doing. Not just sitting in Belgium, there, crying or whinging.