BBC executives held crisis talks last night with a Sports Personality of the Year nominee who said he was considering his place on the shortlist over Fury's presence among the nominees.
Olympic gold medallist in the long jump Greg Rutherford told the BBC he was considering his inclusion in protest at Fury's views on homosexuality.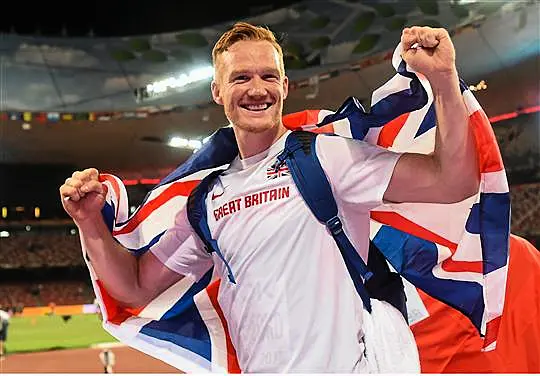 Rutherford today released a statement admitting that he had considered his involvement but said he had decided to stay in.
In light of seeing reports circulating regarding my involvement with BBC Sports Personality Of The Year, I feel I should clarify the current situation.

I have been in discussions with the BBC regarding my involvement with SPOTY after hearing what I believe to be very out-dated and derogatory comments from a fellow SPOTY nominee. Everybody has the right to freedom of speech, which is something that we as a society have struggled with and fought for generations to get to where we are now but by the nature of these comments, undermine the struggles that we have been through.

As such, I wanted to speak with the BBC about sharing a stage with somebody that had views that are so strongly against my own. After doing so, I can confirm that reports that I am withdrawing from the ceremony are not true. The BBC have been hugely supportive in hearing my own views and I am hugely honoured and privileged to be included on the shortlist for such a prestigious event alongside so many remarkable sporting personalities, majority of whom I will proudly say to my son I had the chance to meet.
Fury's inclusion among the nominees has sparked an almighty furore, with a petition asking for his removal attracting the support of over 50,000 people. Fury's considered response to the petition was that the people could suck his balls and that 50,ooo wankers had signed a petition against him.