And so the group stages of Euro 2020 have come to a close. They were some incredible games, some awful ones, with a bit of drama thrown in as well.
While we should know a lot more about the players and teams involved at this point, the matches we have seen so far may have thrown up more questions than answers.
Here are 23 questions we want answered after the Euro 2020 groups stages.
Euro 2020 Questions
Has there ever been a cooler football manager than Roberto Mancini?
Don't think a head coach has ever dressed as well as Mancini this tournament - aesthetic levels through the roof! #ITA pic.twitter.com/3E1klpWNzD

— Jamie Hamilton (@stirling_j) June 20, 2021
The answer is no.
Who will spend way too much money on Robin Gosens this summer?
That man has a serious whack of a disappointing Spurs signing off him.

Do Liverpool look more and more stupid every game that Gini Wijnaldum plays?
Pretty much. They should have just paid him what he was worth, age be damned.
Wijnaldum will probably be playing well into his 30s and shows no signs of slowing down.
Is Romelu Lukaku chronically underrated because Manchester United were a basket case club when he played for them?
You'd have to say so.
The fact that they couldn't even catch the health problem that caused his weight gain tells you all you need to know.
Is playing your right wing back at right corner-forward, a la Dumfries, the future of football?
Defending is for losers.
What did Jadon Sancho do to Gareth Southgate?
There has to be something in this. The 21-year old has registered 25 goals and 29 assists in the Bundesliga over the last two seasons.
Of course, he will inevitably become an automatic starter once he signs for Manchester United.
How can one man carry so many pints?
The hero we all need right now.
Will Scotland ever get out of a group at a major tournament?
You'd have to feel for the Scots. This marked the 11th occasion that they have failed to qualify from their group at a major tournament.
When you consider that they had some incredible players on many of those occasions, it has to be up there with the most remarkable records in sport.
What would England-Germany have looked like in Dublin?
This game would have been in Dublin had our Government not been the only one of 12 not to be able to host a few football games.
Could you imagine an almost entirely Irish crowd cheering on the Germans? It would have been something else.
Just how bad would Alvaro Morata have to be for Luis Enrique to drop him?
Things would probably have to get very ugly before we found out.
Were the Dutch one Virgil van Dijk away from winning this thing?
Very possibly. Their defence has looked suspect, but a player of van Dijk's ability would give any team a solid base.
They have an outside chance even without him.
Has Goran Pandev discovered the cure for ageing?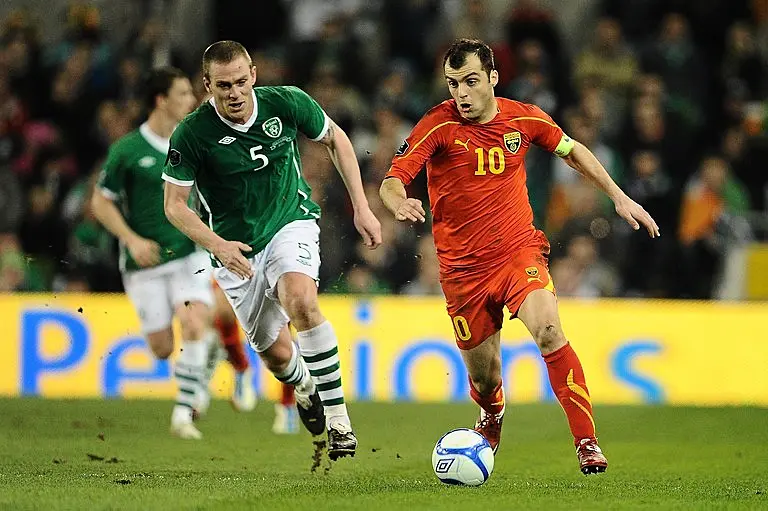 Seeing Goran Pandev score in this tournament was a remarkable moment. We could have sworn that the man was 35-years old for the last decade.
The above picture is from ten years ago. Potential vampire?
Was Kevin De Bruyne's 45 minutes against Denmark the best substitute display in years?
The Belgium-Denmark game was a remarkable occasion for many reasons, but Kevin De Bruyne's performance was nothing short of breathtaking.
Between his goal, assists, and all-round general play, you're not going to see many better substitute appearances.
Why is Guus Hiddink not coaching at this tournament?
It doesn't feel right having a Euro without big Guus. Surely some team could have given him a gig?
Perhaps Roman Abramovich just has him on a permanent retainer at this stage.
Can we come up with a better format for the group stages?
It took 36 games in the Euros to eliminate just one-third of the teams. We also played the final round of groups games with very little jeapardy for most teams.
Having 24 teams in the tournament will always lead to an odd format, but can we shake things up a bit next time?
Why do Austria insist on playing David Alaba at centre back?
Yes, David Alaba is Austria's best defender. He is also probably their best attacker.
In a team that is hardly overflowing with attacking options, surely his talents would be better used a bit further up the pitch?
Who is going to end up signing Alexander Isak?
The Swedish striker has been strongly linked with Arsenal over the last few months, but he will surely be aiming a bit higher after his performances at this tournament.
At 21-years old, he looks a massive talent.
Which Euro 2020 manager will Spurs inevitably fail to poach?
After going through every other manager in Europe, Spurs will no doubt be turning to some international bosses to fill their managerial vacancy.
Poaching Igor Angelovski from North Macedonia will probably prove to be too much of an ask for Daniel Levy.
How many of the people that labeled Turkey as 'dark horses' had actually seen them play a game of football?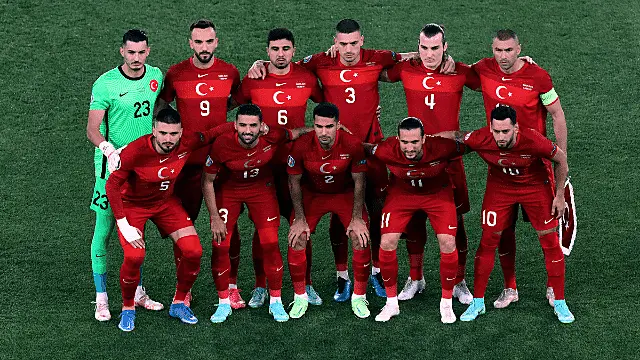 Apparently not, because they were absolutely shite in every game they played in this tournament.
When should we write off the Germans?
Never.
Are we just better off that Ireland didn't qualify?
Yes! Who needs the misery of getting pumped by a middling Spain team?
Now we just laugh at the misfortune of other teams. Isn't that what football is all about?
Can UEFA somehow make themselves look even worse before the end of the tournament?
Be it denying the chance to celebrate gay rights, forcing players to play mere hours after their teammate suffered a cardiac arrest on the pitch, or insisting that their VIPs don't have to adhere to quarantine rules, it hasn't been a great couple of weeks for UEFA.
Normally we would say at least things couldn't get any worse, but you wouldn't bet against it with this lot.
Who is going to win the bloody thing?
Who knows? France and Italy look the most likely at the minute, but you wouldn't rule out the likes of Belgium, Portugal, or Germany just yet.
It's going to be an exciting couple of weeks ahead.