FIFA 15 Ultimate Team is by far one of the biggest game modes in video gaming, and hundreds of thousands of players take part on Playstation, Xbox, and PC, but only a small minority know of these secrets that can give you the extra few coins to sign a top player, cut the time you have to grind against the CPU, and eliminate the randomness caused by the elements.
If you have heard of them before, congratulations, you play too much FIFA (like us)! If not, enjoy.
Earn a few thousand coins from the historic kits and balls in the EAFC Catalogue.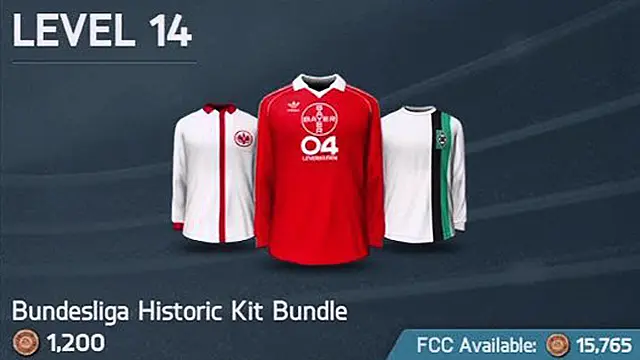 If you have played the previous FIFA games then you will no doubt be at a decent level in the EA Sports Football Club. This means that you are free to avail of the many awards, which cost EASFC coins earned by playing the game. You can buy things like boots for your pro, financial takeovers in career mode, and classic kits and balls. Most FIFA players know this, but did you know that you can sell the classic kits and balls for coins in Ultimate Team?
Every time you purchase a classic kit or ball, you will be presented with it each time you load up Ultimate Team, which you can quick sell for coins. What you will want to do is go into the EASFC catalogue and buy up every kit and ball you can, the kits should take priority as they quick sell for 90 coins, and then log into Ultimate Team. When presented with all your knew kits and balls, simple press "Quick Sell All" and enjoy a few thousand coins to help you improve your squad.
Cut the time you have to play the CPU in half.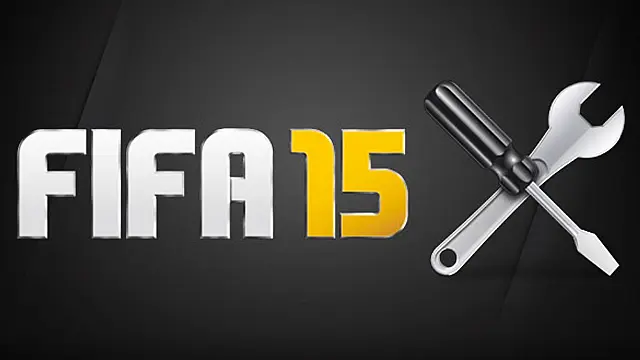 This appears to be a glitch that EA may fix at some point, so act fast.
Many FIFA 15 Ultimate Team players will only play online and totally ignore the offline games vs the CPU, and fair enough, but sometimes you have to play the CPU if you are really low on coins or you need to give your best players a rest to regain fitness. In these cases, the 6 min halfs that you are forced to play the CPU are a total bore. You are not allowed to play less than the standard 6 min halfs, and on the lower difficulties it can be 4-0 after 10 mins and there you are twiddling your thumbs for the eternity it takes to finish the game.
Well twiddle no more. There is a simple but strange glitch that will result in the time being set to a much more enjoyable 3 min halfs.
Go to start an offline seasons game, then at the Team Management screen go to 'Settings', here you will see the 6 min halfs option is greyed out meaning you can't change it, but go to 'Audio Settings' and change the commentary to Spanish. Press start, and you will see 3 min halfs at the top of the screen. It sounds bizarre but it works!
Now you can play quick games against the CPU to boost fitness, and also earn some precious coins for playing and winning the match. Although you may want to change it back to English once the game is finished, the whole "GOOOOOOOOOOOOOOOOOOOL!" thing can get annoying after a while.
Never play in the rain again.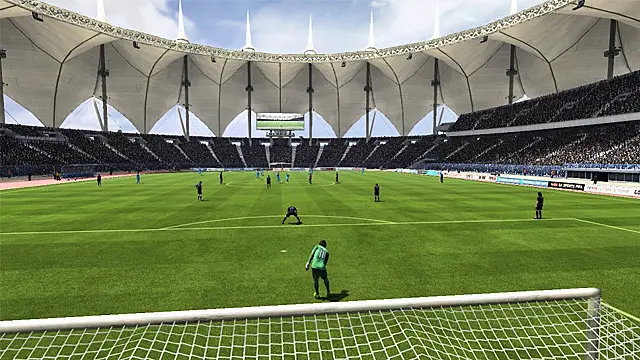 The rain in FIFA turns professional footballers into Sunday League rejects. Everybody seems to hate playing in the rain, so the random weather in Ultimate Team can be a nightmare if you start a match without knowing you are going to slog around in the pissing rain and watch your players fail to complete even the most basic of athletic skills.
But there is a solution. The King Fahd Stadium does not have rain as an option It helps that the home of the Saudi Arabian national team is an absolutely beautiful feat of architecture, and that the shadows on the pitch don't interfere with your view like they do in some other stadiums, but the King Fahd should be every FIFA 15 Ultimate Team's home stadium.
In case you didn't know, you can buy stadiums on the Ultimate Team Market and it won't cost you too much, now if you are the home team in a match, you never have to worry about the rain.