Frowns are in short supply around Old Trafford since the return of Ole Gunnar Solskjaer to the Theatre of Dreams. Quickly convincing us all that he is, indeed, the real life incarnation of Will Ferrell's Buddy the Elf, the diminutive, smile bringer has trekked Arctic climes, to disperse the dark clouds of misery that have hung over the red half of Manchester, since, oh, the day José Mourinho arrived, maybe?
Six wins from six has catapulted everyone's favourite Norwegian caretaker to favouritism in the race to become the next permanent manager of England's most decorated club. Reports this morning suggest that players and coaches alike, are keen to see the 45 year-old ratified as soon as possible.
With league games against Brighton, Burnley, Leicester and Fulham to come before an admittedly daunting Champions League tie against PSG in February, United fans can once again discuss finishing in the top four, without fear of ridicule.
They are few and far between, but casualties of the Solskjaer era do exist amongst the playing staff. With heads on them like Theresa May at a Conservative Party knees-up, here's a rundown of the honeymoon third-wheelers?
Scott McTominay
Celtic are negotiating with Manchester United over a loan deal for Scott McTominay: https://t.co/qm3pjrUfNe pic.twitter.com/AUQ3k4sP84

— Sky Sports Premier League (@SkySportsPL) January 17, 2019
The Scottish midfielder, most likely reluctantly, became Mourinho's teachers pet in his time at Old Trafford, with the Portuguese manager complimentary of McTominay's ability to follow instruction, if at times, leaving the impression that he thought the 22 year-old was crap.
Conspicuous by his absence since Solskjaer took the reins, he's on the verge of sealing a loan move to Celtic. Game time and the guarantee of being the best player in the Scottish Premiership await the academy graduate, as Brendan Rodgers seeks someone to replace a seemingly Oz bound, Scott Brown.
Marouane Fellaini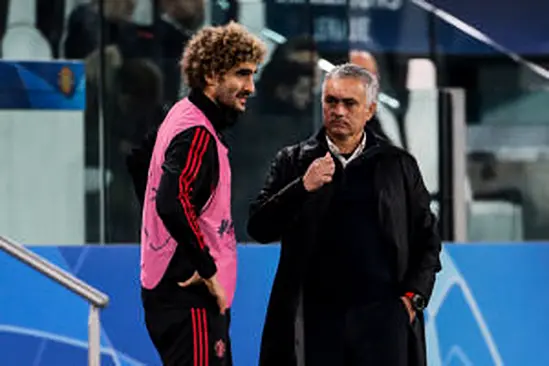 In fairness to the Belgian, he was one player who actually managed to improve his popularity with the United fans under Mourinho. Adopting a role which was a kind of cross between Clark Kent and Gandalf The Grey, the bushy topped midfielder was the former manager's all-in push more often than not. Fellaini grabbed some important late goals in José's time at Old Trafford - Hull, Arsenal and Young Boys spring to mind - and was also utilised as some a one man human shield, in the dying moments of United's all-to-frequent single goal victories. "You shalt not pass!" was the cry.
Having played only a half hour under Solskjaer, it was looking likely that the former Everton man was on his way this month, with AC Milan tipped as the destination of choice. But a calf injury, ruling him out for up to four weeks, might scupper his chances of a career relaunch away from Old Trafford, for now.
Juan Mata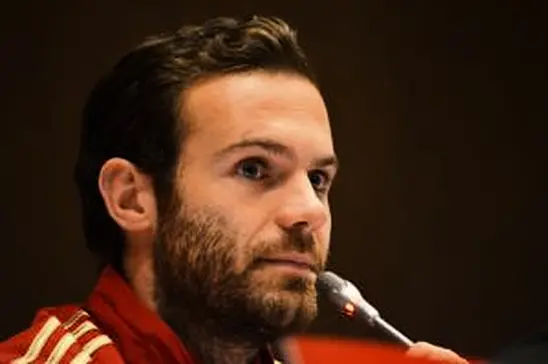 Juan Mata is the kind of friend you take home to your Ma, and she pesters you for the rest of your life about him.
"Why can't you be more like Juan. Juan wouldn't talk to his mother like that. Isn't Juan gorgeous?"
The Castillian gent is a favourite amongst United fans, but has struggled to hold down a regular first team place since his £37 million move from Chelsea in the 2014 winter window. Things haven't changed much under Solskjaer, with Mata being hooked early in two of his three starts with the legend at the helm.
With only six months left on his contract, and now the wrong side of 30, tear-filled mothers everywhere could be bidding Adios! to the World Cup winner in the not too distant.
Marcos Rojo
The Argentinian took to Instagram this week to add his two cents to the #10YearChallenge craze. It's a wonder he could fit himself into the 2019 frame in all honesty.
The blundering centre-half looks finally set to be cast aside, having been instructed by Solskjaer to return home to Buenos Aires to try to regain even an iota of fitness, after obviously panning out at warm weather training in Dubai last week.
Forgotten under Mourinho, and told in no uncertain terms to wise up by the incumbent gaffer, it's widely reported that he will be cut adrift at the soonest possible opportunity, but no interested suitors have raised their head yet. Surprise, surprise!
Romelu Lukaku
With the new manager seeming intent on banking on the fluidity of Martial, Rashford and Lingard at the business end of the field, Lukaku might have to get used to the unfamiliar surroundings of the bench. Almost ever present under Mourinho, the powerful striker has spearheaded the United attack since his arrival to the club, a season and a half ago.
Rumours have surfaced about a possible switch to Juventus, but the Belgian posted the above Insta post yesterday, which looks like it could pour water on any chance of the goalscorer upping sticks in the next fortnight.