Now that an ex-League of Ireland boss has been offered the chance to sup at the poisoned chalice, we cast our eyes over some of the most famous foreigners who have managed in the League of Ireland.
Sligo Rovers are ardent believers in the power of the foreign manager, as evident by their recent gaffers - Paul Cook, Micky Adams, Dave Robertson. But others have dabbled - Limerick, Shamrock Rovers, Cork City...
Sam Allardyce
Still (just about) a player, Allardyce took over as player manager in Limerick in October 1991. He took to management fairly easily. He led the team to promotion in his only season at the club.
His assistant at Limerick, Billy Kinnane spoke to the Guardian recently about his managerial ability.
Sam was a breath of fresh air. He was brilliant and we won the league. He was just becoming interested in sports psychology when he joined us and he was so innovative... He certainly didn't do it for the money; he earned a pittance, I think under £200 a week as player-manager... We had some fun and he liked a few pints after the game but, when it came to preparation, he was very, very professional – much more professional than any manager I'd ever come across.
Lawrie Sanchez
Arriving at the Showgrounds at the beginning of the 1994-95 season, Sanchez inherited Willie McStay's newly promoted, cup winning team. It was a difficult hand to be dealt.
After starting brightly, the side finished eight in the League. Sanchez was successful in ensuring their safety but the season tailed off near the end.
Here, accompanied by some diddly-aye music, Richard Keys lands in the West of Ireland to catch a butchers at 'wot the 'ell' Lawrie was doin' with himself at that time. Footage from the early days of the Sky Sports revolution.
Micky Adams
Another former Premier League manager, Adams was appointed as manager/troubleshooter at Sligo Rovers halfway through their tough 2015 season. He successfully guided them to safety before returning to England before family reasons.
Bobby Tambling
Cork Celtic owe their only ever League title to the power of the Jehovah.
Chelsea's record goalscorer until he passed out by Frank Lampard two years ago, Bobby Tambling scored 164 goals for the club between 1964 and 1970. Thereafter, he transferred to Crystal Palace where the goals largely dried up.
In 1973, he abruptly decamped to Cork in Ireland with the aim of missionary work as a Jehovah's witness. The Bionic Bohs inform us that around the same time Wolves striker Peter Knowles also succumbed to the power of the religion leading the PFA to issue a warning.
Tambling and Alfie Hale formed a sumptuous partnership at Cork Celtic and the team won their only League title in 1973-74.
Tambling subsequently played for Waterford United and Shamrock Rovers before moving into management in the 1980s. He was the first manager of Cork City in the League in Ireland.
Steve Cotterill
Sligo's preference for foreign managers was even more pronounced in the 1990s than it is now. After Lawrie Sanchez moved along, Steve Cotterill was appointed in 1995. He led them to third spot in the League and a League Cup final defeat.
He quit abruptly a couple just over a month into the 1996-97 season.
Willie McStay
Lawrie Sanchez's predecessor. McStay was a fitful presence in the Celtic team of the early and mid 1980s. He won two Scottish Leagues as a player in 1982 and 1986.
McStay was appointed player-manager early in the 1992-93 season after Dermot Keely's resignation. He was unable to prevent relegation but retained his job. Fortunately, too.
The 1993-94 season was a different matter entirely. Sligo won promotion at the first attempt and then stunned Derry City 1-0 in the FAI Cup Final.
Brian Laws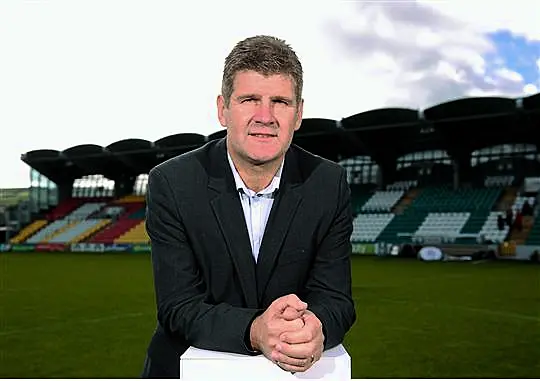 A Nottingham Forest defender during the late Brian Clough era, Laws won a couple of League Cups around that time (they were League Cup specialists in the late 80s).
He has spent most of his managerial career with mid-ranking teams in the lower divisions but did get a brief shot at Premier League management in 2010. It did not go swimmingly as he carried them from the relative security of mid-table to relegation in five months.
His short spell at Shamrock Rovers is difficult to adjudge. He took over in September 2012 following the sacking of Stephen Kenny. After two successive title wins, 2012 was a flat year for Rovers. Their form didn't improve in Laws' short reign but it was a small window. He departed at the end of the season.