Football in the 90's was a wonderful place. The oligarch's from Russia, America and the Middle East hadn't taken control of the Premier League, Sky was beginning to revolutionise the new Premier League, and social media didn't have the power to start a managerial merry-go-round.
For many of today's twenty-something's it was also the first time they followed the Premier League. There first exposure to a young Michael Owen, or an early twenties Ryan Giggs who were set to dominate the league for the next decade. It's sad to know that both Michael Owen and Ryan Giggs have retired in the last number of years, and with QPR's relegation from the Premier League this season that consigns Rio Ferdinand to the Championship - there are only three players currently in the Premier League that featured in the famous Premier League sticker albums in the 1990's.
Ireland's Shay Given, and Leicester pair Mark Schwarzer and Paul Konchesky are the sole survivors from Premier League football in the 90's according to the famous Merlin sticker album.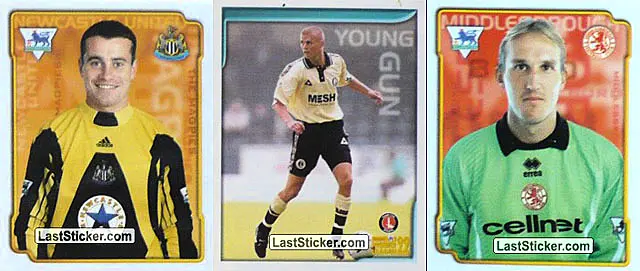 Only three. How old do you feel right now?
Shay Given was 23 back in 1999, Schwarzer was 27; and Konchesky was the young gun at just 18. While their careers may have had some outstanding longevity; their combined medal haul is rather thin with Given's FA Cup victory with Manchester City in 2011 the only major trophy from the trio.
Along with Ferdinand's relegation, Frank Lampard and Brad Friedel will also be leaving the Premier League, while Damien Duff, Ian Harte and Emile Heskey are the only other players from that album that are still playing football at any level.