Putting together an Irish Fantasy Football team seemed like a good idea a the time...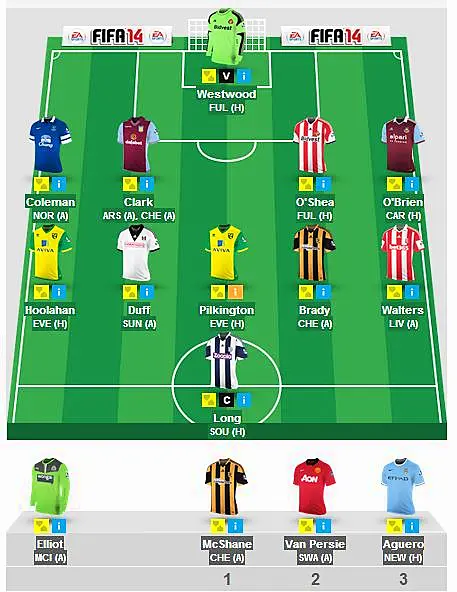 OK so first off, there is a severe dearth of Irish strikers in the Premier League this season, so as you can see we've had to make Robin Van Persie and Sergio Aguero honourary Irishmen.
But there's no place in the starting line-up for those two chancers when we've got the likes of Jonny Walters and Ciaran Clark. We're also not sure if Newcastle's Rob Elliot technically qualifies as an Irish player yet but we're happy to welcome him aboard.
Spare a thought for Paul McShane who narrowly misses out on a starting place, and for the likes of Marc Wilson and Owen Garvan who unfortunately didn't make the squad.
We've handed Shane Long the armband. Quietly confident he'll outshine Nicolas Anelka at West Brom this season and sure we might even back the Baggies to be the top Midlands club in Premier League this season at 11/8.
Don't miss out on your chance to get €30 in free bets from Ladbrokes in association with Balls.ie - Follow this link and use code "Balls30".