Adidas have been pushing some seriously innovative and "out there" football boots in modern times, but the traditionalists out there will be delighted to see that their new line of astro-turf runners/football boots are well and truly back to basics.
Images of four confirmed new shoes that will be suitable for 5-a-side pitches everywhere have emerged this week, and all of them are fantastic.
Two of them are modelled on the iconic Copa Mundials, and the other are simpler versions of more recent Adidas releases.
Adidas Mundial Team - White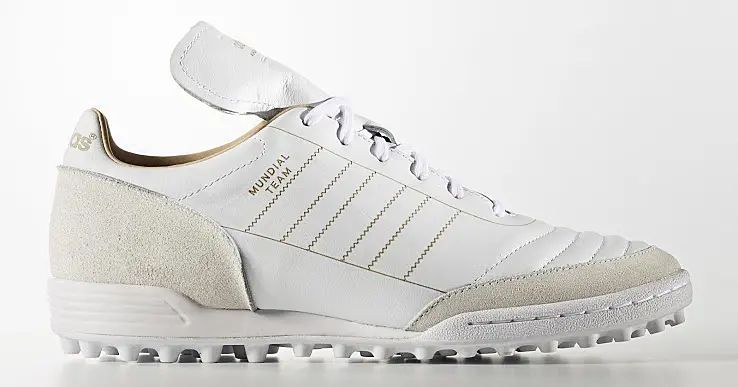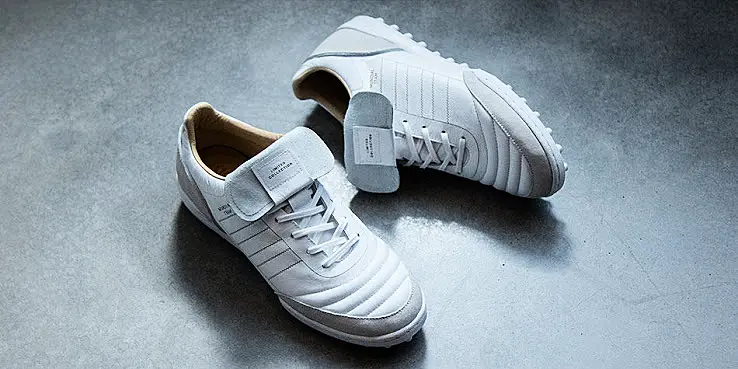 Adidas Mundial Team - Black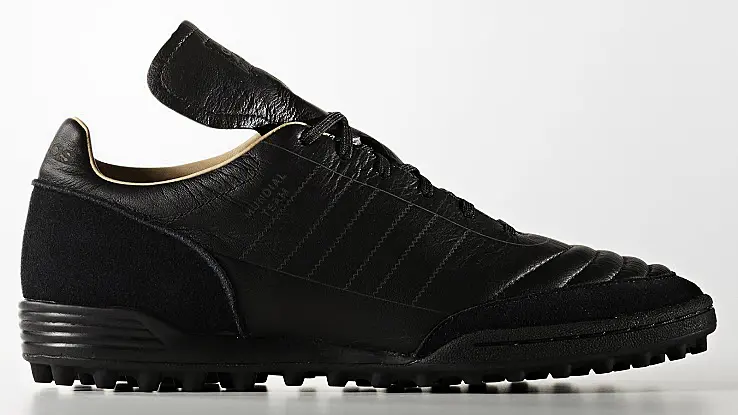 Adidas Copa Tango 17 - Red/White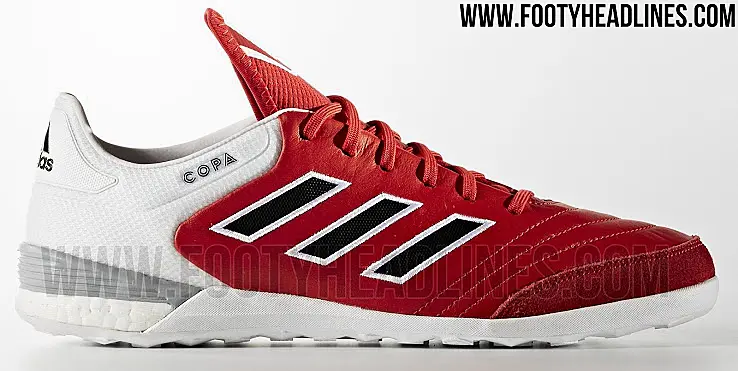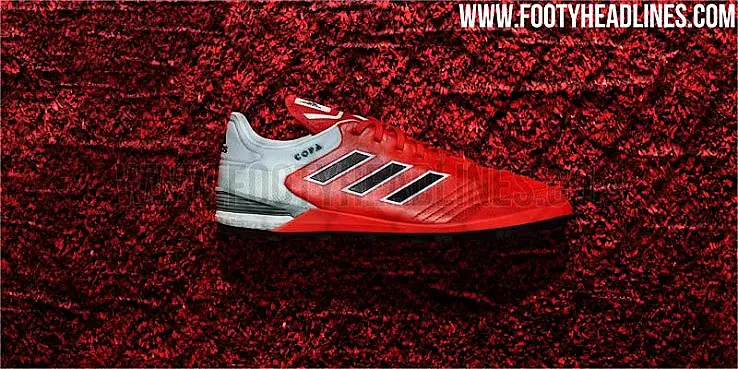 Adidas Ace Tango 17 - Black/Red/White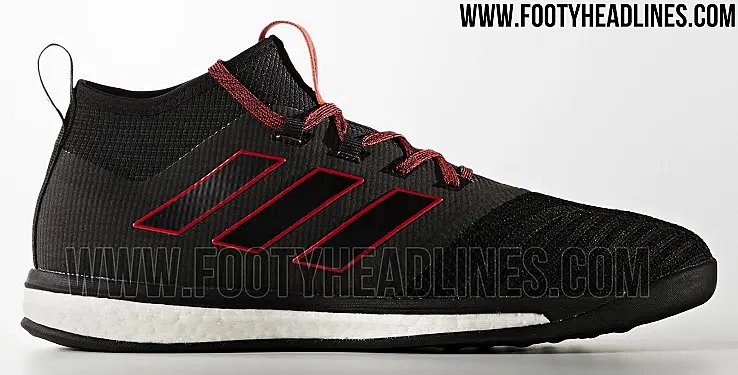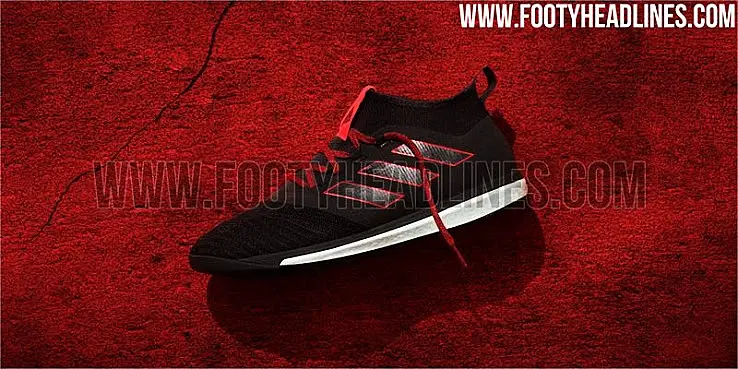 The Mundials, in particular, are going to be a huge hit, but the Ultraboost technology on the Ace Tango looks incredibly comfortable, something that is a major issue with a lot of astro-turf friendly footwear.
If you're a regular 5-a-side player and need a new pair of boots, the good news that these are all expected to be released before Christmas, however, the Mundials will be in a limited supply and thus will not be cheap. The Ace Tango, however, seem like they could be used as a general everyday trainer that is also good for astro-turf, so that would be our recommendation if you were looking to gift them to someone who is football mad.
What is your favourite? Let us know what you think on Facebook and Twitter.