We're just over a week into the January transfer window, and already we've seen some big moves, with Christian Pulisic moving to Chelsea, Dominic Solanke securing a £19 million move to Bournemouth and Man City prospect moving to Real Madrid for £15 million.
Today has been another day of intense speculation, with Chelsea's search for a striker dominating the headlines.
Maurizio Sarri has been linked with AC Milan's Gonzalo Higuain, whom he worked with at Napoli as well as Bournemouth striker Callum Wilson.
Sky Sports state that Wilson would command a staggering £50 million fee, which seems very high for a striker whose last three returns in the Premier League have been five, six and nine goals respectively.
Granted the England international looks set to improve on that return this season, having already scored ten goals in 18 appearances, thought the fee quoted still seems ludicrously high.
Alvaro Morata is the man likely to be sacrificed for any potential incomings at Chelsea, with the misfiring forward linked with Sevilla as well as Diego Simeone's Atletico Madrid according to Goal.com.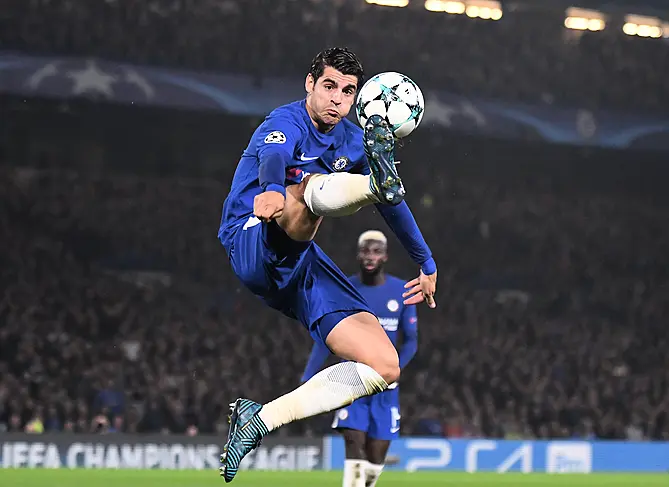 Meanwhile West Ham striker Marco Arnautovic has been linked with a move to the Far East by the The Sun, who claim a a £35 million bid has been submitted for the Austrian attackerafter an unnamed Chinese side by . The Hammers are set to reject any offers for the striker however, who joined the club from Stoke City last season.
In Serie A news, Inter Milan captain Mauro Icardi's future is under scrutiny after his wife and agent Wanda Nara revealed to AS that they are in contact with Barcelona and Real Madrid over a possible transfer:
Icardi's renewal with Inter is a very long way off as things stand today. There are very important clubs that are interested in signing Mauro and we are very far from reaching an agreement [with Inter]. The figures that are being talked about in Italy about his contract renewal are not accurate. So far, we have not received a satisfactory offer from Inter.

We are not ruling out reaching an agreement at some stage, but at the moment we are a long way off from that. It is not logical for Mauro to renew on the same salary that he receives now. We believe that Mauro is at a superior level. We have a very good relationship with the two biggest clubs in Spain who, are very interested in Mauro, as well as one in France and one in England.