A European competition wouldn't be complete without the dressing room leaders and players that have been around the block.
This year's Champions League last 16 teams are ripe with wily veterans. Some could be competing in their last competition and others are years away from hanging up their boots.
Nonetheless, these players still are an important part of the matchday squad and have plenty of European trophies to boast between them.
Here's The Wily Veteran Eleven from the Last 16 of the Champions League: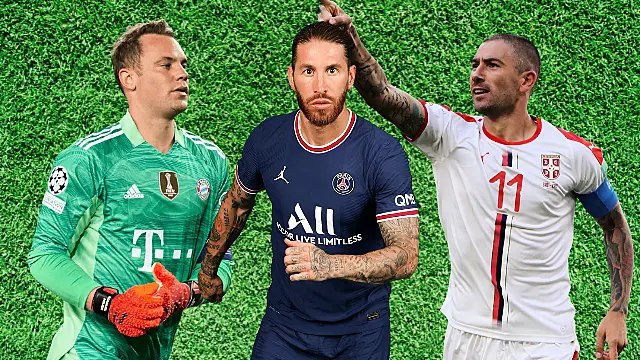 GK - Manuel Neuer (35)
Germany's number one is showing no signs of slowing down, as he's started all but two of Bayern Munich's Bundesliga matches this season. However, a knee operation has sidelined him for the foreseeable domestically and in Europe.
LB - Alexander Kolarov (36)
The former Manchester City man hasn't started a game for Inter Milan in Serie A or the Champions League, largely due to Ivan Perišić holding down a permanent left-wing-back spot. We'd still have him for a screamer or two with that left boot.
CB - Sergio Ramos (35)
It's been a year hampered with injury troubles for Ramos in his inaugural season in Paris. He's been managed carefully, but calf problems seem to persist for the Spaniard. He's played four times in Ligue 1 so far with no European appearances.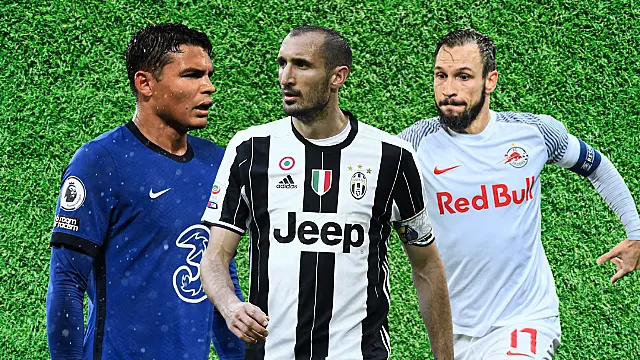 CB - Thiago Silva (37)
Seventeen Premier League starts for Thiago Silva show he's still a valued member of the Chelsea squad at 37. Age doesn't appear to be much of a stumbling block, and his experience will be valued again in the Champions League this season.
CB - Giorgio Chiellini (37)
Have we mentioned this lot is fairly injury-prone? It's no wonder Giorgio Chiellini has had some niggles after his heroics in the Euros last summer. The 37-year-old has missed seven Serie A games with injury and is sidelined until March with a calf problem.
RB - Andreas Ulmer (36)
It's slim pickings on the veteran wing-back front but Andreas Ulmer qualifies with flying colours. He's started every Champions League game for RB Salzburg so far this season. He's a natural left-back, though, so hopefully, he doesn't mind playing out of position.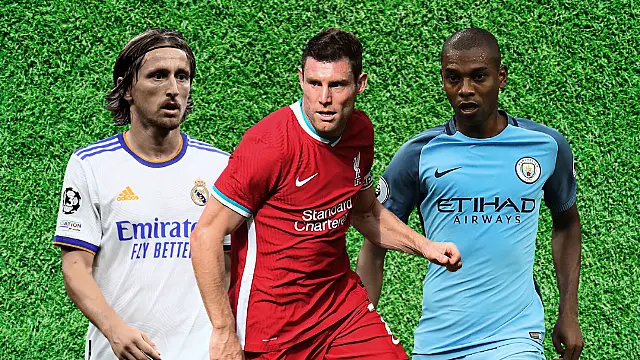 MF - Luka Modric (36)
Modric is still covering barrels of ground as if he was in his early twenties. Real Madrid have rightfully stuck by the Croatian into his later years and it's incredible the standard he's able to produce week-in week-out is arguably a young man's position.
MF - Fernandinho (36)
One of the club's few 'old heads', Fernandinho is a very lucky man to be at Manchester City. Thanks to their ever-growing depth, he's been rotated by Pep Guardiola in all competitions and could play until he's 40 at this rate.
MF - James Milner (36)
It's amazing that James Milner was the Premier League's youngest goalscorer at one stage and is still proving his worth at 36. Another beneficiary of a team with strong depth, Milner has been called upon for Liverpool when injuries come to the fore.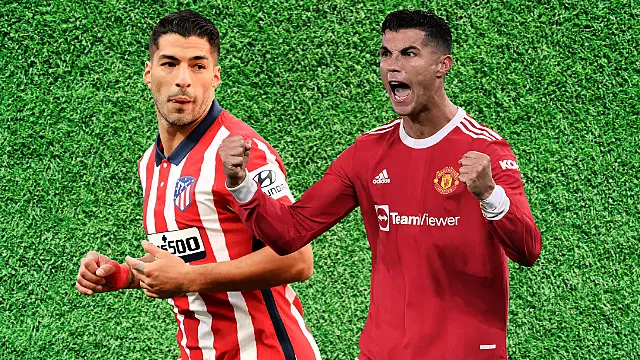 FW - Cristiano Ronaldo (37)
Whatever your views are on Cristiano Ronaldo, this list alone proves how remarkable his longevity is. Most of the players on this list have been riddled with injuries, but Ronaldo has missed all but two with a hip problem. He comes to life in Europe, too.
FW - Luis Suarez (35)
Suarez just recently turned 35 and entered the wily veteran club, but he too is showing no signs of slowing down. He's started five of Atlético's six Champions League games this season and has ten goals to his name so far in 2021/2022.
Here's how the team will line up: