This World Cup has been the most bizarre to date and because of the lunacy that has unfolded at almost every stage it will be fondly remembered. It has been a tournament of records too, taking the relationship between live sporting events and Twitter to new heights, with Brazil's round of 16 match against Chile setting a new record for tweets per minute.
The most surprising relationship between the tournament and the social media platform has come during penalty shoot-outs, of which there have been quite a few.
So if you've ever wondered how Twitter behaves during a penalty shoot-out, then this should give you the answers that you desire. As you can see, Twitter goes deadly quiet during a player's run-up before exploded once the kick is taken. You can almost see people sitting on the edge of their seat!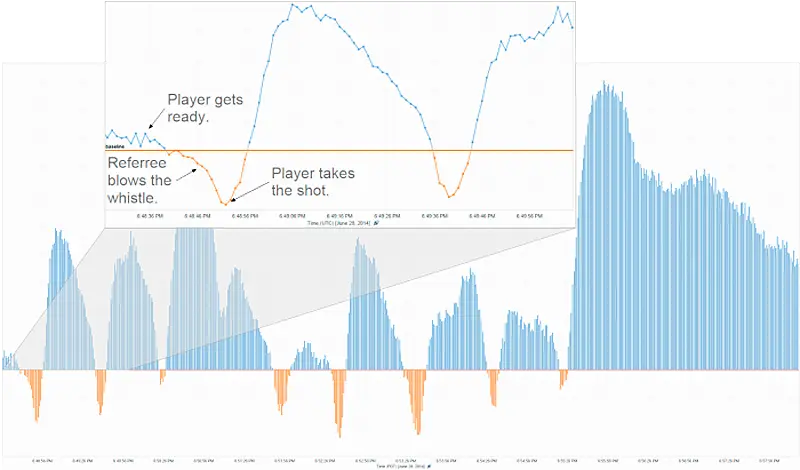 Check out their full blog on the data here.