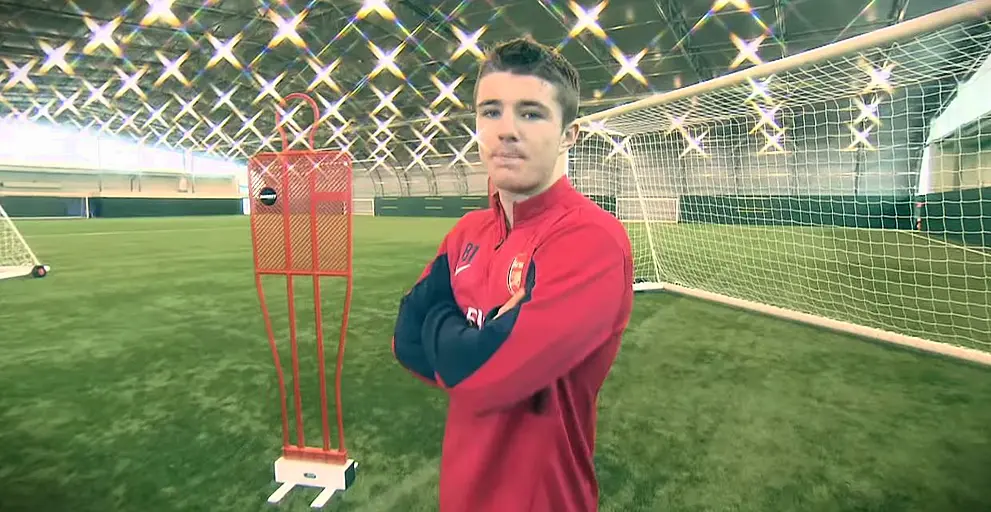 Highly rated Arsenal youth prospect Dan Crowley is likely to play international football for Ireland, according to his former youth GAA coach.
Seamus Harnett, who was Crowley's underage GAA coach at Coventry club Roger Casements, is in no doubt that the youngster would choose to play for Ireland at senior level.
Of course I believe it will happen, unless soccer politics get involved. He has played for England and Ireland so far, I think the appearances for England upped his profile over here.

He is Irish at heart and supports the Irish team.
The 17-year-old, who just signed a professional contract with the Gunners, has been touted by his club mates and coaches to be a future star in the Premiership. When you have Jack Wilshere and Arsene Wenger singing your praises, you know you're on the right track.
Despite being part of the English underage set up last year, Crowley qualifies to represent Ireland by virtue of the grandparents rule. He made appearances for the Boys In Green at u-15, u-16 and u-17 level before switching allegiances last year.
Togging out for the Three Lions made Irish soccer fans a little nervous that they would lose a potential star to our neighbours across the waters. Let us put your minds at ease. Judging by the evidence, Crowley is very much and Irishman.
His grandparents are from Waterford and his parents are involved in the Irish community in Coventry. His Father still plays football for St Finbarrs in Coventry. He visits his folks in Waterford regularly. He is a well-grounded lad who loves his family and spends as much time with them as he can.

He is also well able to handle the hurley. He didn't want to stop playing but it was the sensible thing to do.
Crowley started excelling on the football pitch at a very young age. However, Harnett revealed that he could tell Crowley had something special about him even before it became obvious to others.
He was always kicking a ball from when he started walking.

In fact I remember being at a football match one Sunday standing behind the goals chatting to one of the umpires when I got a belt of a ball on the back of the head. When I looked around to see who had kicked it, I could only see kids who were about 5 years old. One of them was laughing. It was Dan. I couldn't believe the power he had, at that age even.
We know that Crowley is an incredibly gifted footballer, but the question remains, how good was he at Gaelic football?
He also used to start showboating in some games, which would wind me up. I think that's why he did it. (He) had a trick where he would solo the ball off his toe onto the front of his knee and into his hands again. I have tried this and find it impossible.
There you have it, Waterford. All the potential Deise All-Star midfielders are too busy playing that foreign game. I wouldn't be surprised if Mesut Ozil's grandparents are from Dungarvan. I'm fairly certain I saw Per Mertesacker play Full-forward for De La Salle at a Feile tournament once.
Here's a photo of Dan Crowley with the 2009 Roger Casement's u-12 team. Captain Crowley is four from the right in the front row, sitting with the trophy. Coach Seamus Harnett is standing on the far right.