David Beckham has paid tribute to injured Brazilian hero Neymar Jr, who "has been incredible" during his country's World Cup campaign. The Facebook post from the former England captain shows a timeline of photo's of himself with Neymar, and the earliest is pretty great.
The photos serve to highlight just how young Neymar is, the 22-year-old is only a kid in the first photo.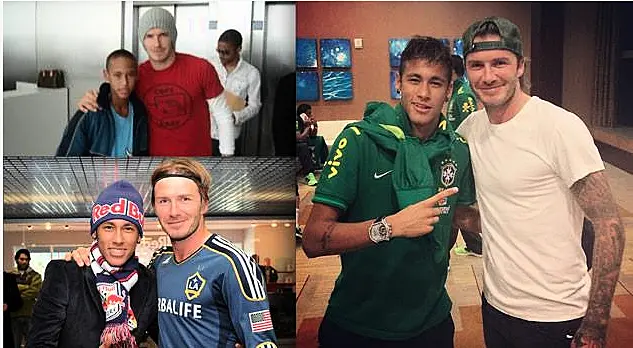 Beckham's post reads..
Very disappointed to no longer to see Neymar Jr. playing at World Cup. Considering the pressure he has been under, he has been incredible. Get better soon and I know you will come back even stronger, força Neymar
[Source: David Beckham On Facebook]