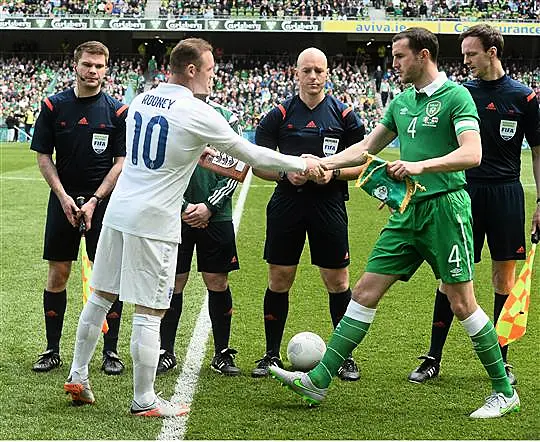 The view of yesterday's friendly between Ireland and England at Aviva was virtually unanimous, it was a Sunday sedative for football fans. "An afternoon wasted" Paul Scholes called it, and he was paid to watch.
Here's how the English media reacted to the first meeting of the two sides on Irish soil since 1995.
Writing in the Times, Oliver Kay felt it one of the most forgettable international matches he had witnessed.
To parrot the local police reports and say that this game passed without incident would be a slight exaggeration. There was the odd flurry here and there, the occasional moment when the tempo quickened as far as adagio, but the peaceful atmosphere in the stands was reflected on the pitch throughout one of the most forgettable of all forgettable international friendly matches.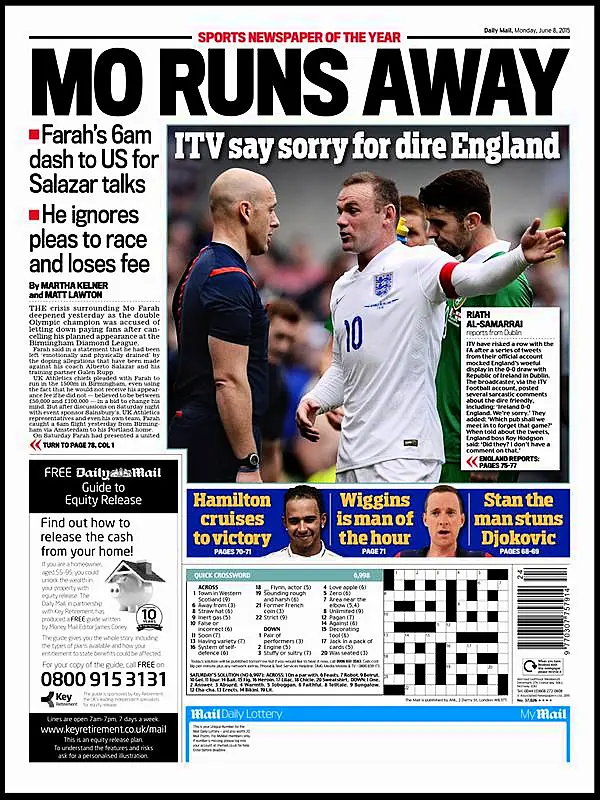 Similarly, in the Daily Mail, Neil Ashton likened it to England's 0-0 draw with Algeria five years ago.
This was a 0-0 of the worst kind imaginable, right up there with the god awful draw against Algeria in Cape Town at the 2010 World Cup.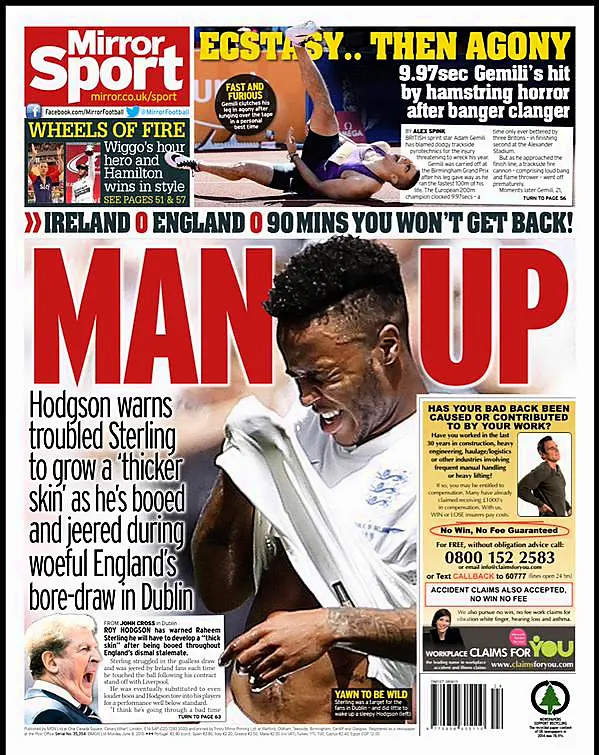 John Cross, for the Mirror, thought that like last week's match between Martin O'Neill's side and Northern Ireland, fans would have been better served by not being able to attend.
The Republic played a behind-closed-doors friendly with Northern Ireland on Thursday. Maybe they should have spared everyone the aggravation by locking the fans out this time as well.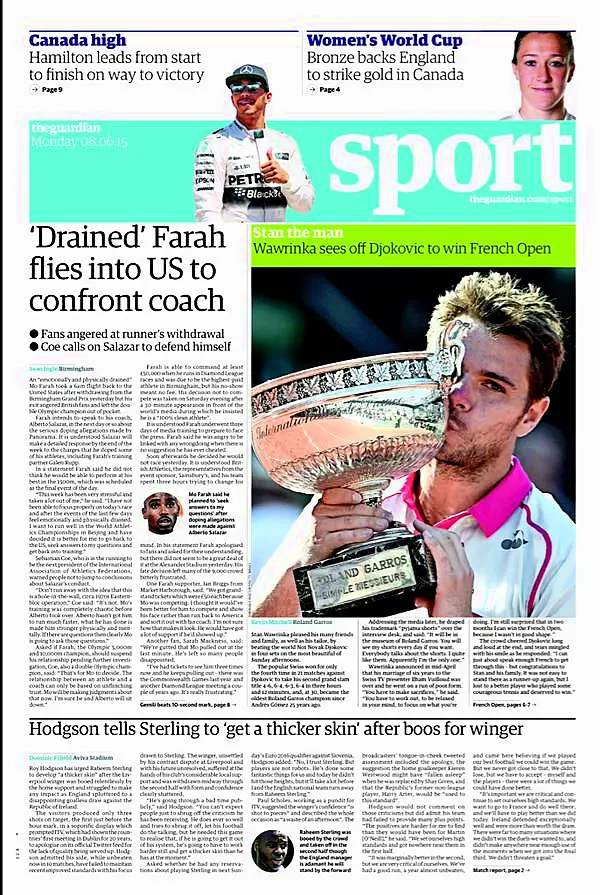 Regarding the jeering of Raheem Sterling by a section of Irish Liverpool fans, Dominic Fifield in the Guardian wrote that it was an opportunity which they could not pass up.
The local support, acknowledging Liverpool's fan base in Dublin is particularly numerous, had poured scorn on his every touch, the boos ringing out whether he was losing possession or picking himself up tentatively from the turf. They did not forgive him his desire to leave Anfield and could not ignore the impasse between club and player over new contract terms, an offer of a five-year deal worth £100,000-a-week having been rejected and the prospect of further negotiations with his agent, Aidy Ward, apparently slim.
Also in the Guardian, Andy Hunter's 'five talking points' was particularly cutting in relation to the Irish squad.
This is a limited, pedestrian Irish squad. The Ipswich pair, Murphy and David McGoldrick, did not convince in attack and the over-reliance on Aiden McGeady for creativity was evident once more. A sudden, major improvement will be required to worry Scotland in Saturday's crucial qualifier.
Luke Edwards in the Telegraph rated Daryl Murphy, Raheem Sterling and Wayne Rooney as the worst performers. Each received four out of ten.
This was his summation of Murphy's game.
A chance to show he deserves a more prominent role but did not take it. Missed two good chances before half time, the second of which was a free header six yards out that he put well wide.
ITV, broadcasters of the match in England, were especially derisive on Twitter.
Ireland sub: Given replaces Westwood as he has fallen asleep http://t.co/LUqC9uWDCk

— ITV Football (@itvfootball) June 7, 2015
FT: Ireland 0-0 England. We're sorry http://t.co/LUqC9uWDCk pic.twitter.com/hOb3ayl4aY

— ITV Football (@itvfootball) June 7, 2015
Five things we learned from #ROIvEng:
1.
2.
3.
4.
5.

— ITV Football (@itvfootball) June 7, 2015
Which pub shall we meet in to forget about that game?

— ITV Football (@itvfootball) June 7, 2015
The rest of the back pages.