Had the Manchester United board been more accommodating toward Jose Mourinho's wishes in the transfer market, there is every chance that Leicester City's Harry Maguire would have been making his first appearance for a third club in as many seasons tonight. A target that United appeared willing to pay a premium price for, his likely partner in a central defensive duo would have been Eric Bailly.
Although one game is scarcely sufficient time to determine the credibility of what is being reported as Ed Woodward's one-man quest to frustrate the Portuguese's short-termism, tonight's showing went some way toward proving that when it comes to the frailties of United's central-defensive options, the job appears to be half-done.
Eric Bailly having the type of game that suggests Mourinho might not need another centre-back anyway. Done well so far.

— Rob Dawson (@RobDawsonESPN) August 10, 2018
Whereas a promising World Cup campaign would lead one to believe that Sweden's Victor Lindelof has the potential to alleviate this concern in time, Eric Bailly delivered the kind of performance tonight that many believed he could.
Furthermore, in selecting the Swede and Ivorian to start their first Premier League game together, Mourinho demonstrated trust where an opportunity for skepticism may have previously been favourable.
Can't understate importance of Mourinho starting Eric Bailly and Victor Lindelof. Might've smacked of petulance to have gone with Smalling or Jones but draws a line under the window and shows faith in most recent signings. About time they started a proper game in an axis. #mufc

— Samuel Luckhurst (@samuelluckhurst) August 10, 2018
A failure to sign a CB gives a Lindelof-Bailly partnership the chance to form. Still think the former can be a success for #MUFC. A midfield of Fred, Pereira and Pogba is pretty sweet too.

— Sam Tighe - Ranks FC Podcast (@stighefootball) August 10, 2018
Although certain onlookers would hardly be surprised if the Portuguese were to abandon what appears to be a promising partnership on some trumped-up charges, it is unlikely that he will look beyond Eric Bailly this season.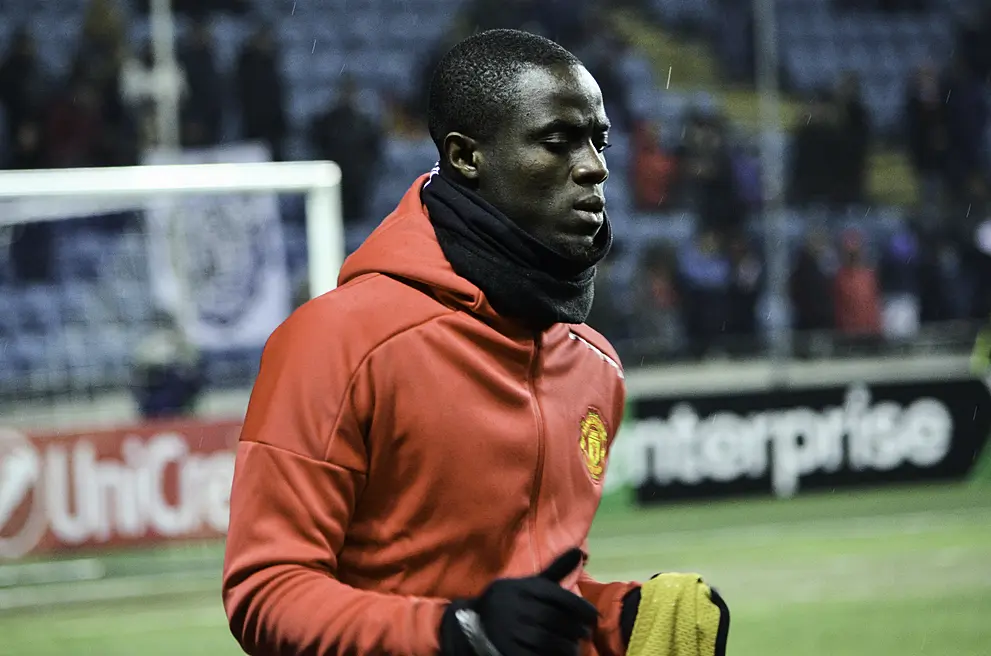 So, what was it that set Bailly apart tonight?
Since his arrival at the club in 2016, the former Villarreal man has scarcely appeared out of his depth. Despite a relatively extraordinary introduction to professional football, the 24-year-old possesses a set of characteristics that leaves one with no doubt that the £30 million paid two summers ago would no longer be deemed sufficient payment for one of his talents.
Tall, strong and fast - just the way Mourinho likes them, Eric Bailly is equally composed on and off the ball. Reading the game with tremendous foresight, his ability to spot danger is all the more impressive considering how quickly he snuffs it out. Although his passing is generally simple but efficient, there is undoubtedly some work that could be done in terms of his decision-making with the ball at his feet.
On the hour-mark, with Kalechi Iheanacho bearing down on David De Gea's goal, Bailly, demonstrating the bulk of his portfolio of talent, diffused the situation to a raucous cheer from the home support - it had not been the first time tonight that such a scene had played out.
Keep Eric Bailly fit at all costs. Such a classy defender. So important to Manchester United this season.

— Liam Canning (@LiamPaulCanning) August 10, 2018
After Varane, Bailly is perhaps the best in the world in that situation.

— Ahead of the Curve (@mediocentr0) August 10, 2018
Problematically, the positive impression Bailly managed to have on those watching tonight's game was dependent upon United's relative porousness. Although the central midfield pairing of Paul Pogba, Fred and Andreas Pereira was largely solid, issues tended to emerge from either flank.
While Luke Shaw at left-back delivered a solid performance (rightly topped off with a tenacious first goal for the club), Matteo Darmian was less than remarkable. Ahead of those two, neither Juan Mata nor Alexis Sanchez delivered the kind of defensive cover that makes a full-back's life any easier.
Although questions will be asked about what he could have done better for Jamie Vardy's late consolation goal, it was a solid performance upon which he may build a season's worth of them.
However, these are early days for a Manchester United side that, despite the relatively few new faces that have emerged, appear temporarily reborn. In Bailly, Mourinho may have a player to whom others will look and realise the standard that is being set, ever slowly but surely.