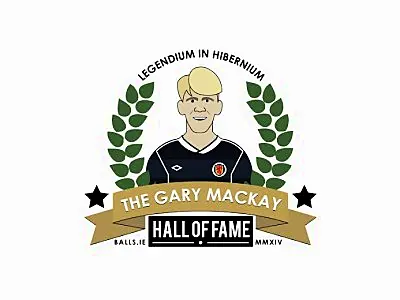 Image: Barry Downes
The Gary Mackay Hall of Fame is a non-profit organisation honouring those who have inadvertently helped Ireland down the years. It is used to pay tribute to those who have been inspired to follow the glorious example of Gary Mackay. It has been made possible by the generous funding of Balls media.
Note: The Gary Mackay Hall of Fame does not honour those who have performed poorly in direct competition with Ireland, rather those who have performed great deeds in games not involving Ireland, but which had the effect of inadvertently aiding Ireland.
Gary Mackay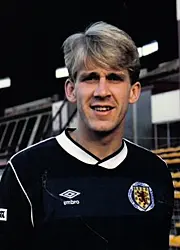 Gary Mackay is a legendary figure who ushered in a glorious era for Irish football when he scored a late winner against Bulgaria in a European Championship qualifier at the end of 1987.
Ray Houghton's headed goal in Stuttgart and Christy Moore's raucous song about it would not have been possible without the 23 year old Hearts' striker's action. Indeed, one could go further and say that whole of the next 7 years, Packie Bonner saving from Timofte, Eamon Dunphy slinging his pen, Mick Byrne meeting the Pope, the Three Amigos, that Jason McAteer story from the Norway game, and yes, Harry's Challenge; none of it would have happened had the hitherto unheralded Scottish centre-forward not got the ball rolling by scuffing his shot home in Sofia.
Unfortunately, he was overlooked once more last year by Dublin Corporation in their annual honouring ceremony. But, he is a fitting person after which to name this foundation.
Inductees
Santiago Canizares (1993)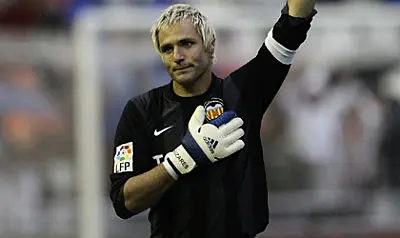 The first professional footballer to be an inductee to the GMHOF, the young twenty-three year old's services to Irish football may not be as well remembered as his Scottish peer, but he should forever have sealed his place in Irish supporters' hearts for his efforts on the night of November 17, 1993. You'll recall that on the night in question, the fate of Group 3 was balanced on a knife edge. Spain hosted the reigning European champions Denmark while the Irish team and supporters were otherwise engaged at Windsor Park. All three were chasing qualification. Early on in Seville, the host's veteran goalkeeper Andoni Zubizaretta was sent off for taking down Michael Laudrup on the edge of the box. The then Real Madrid and future Valencia goalkeeper was thrown into goal on his debut. As football historian Rob Smyth has written "as he walked on to the pitch, Cañizares went into a zone that he arguably did not enter for the rest of his career."
Canizares proceeded to make save after save, frustrating the Danes with their extra man, and with each stop a feeling of deep foreboding descended upon Denmark on their fans. Halfway through the second half, the big Real Madrid centre-back Hierro put the ten men in front. However, with the news that Ireland were faltering badly in Belfast, a draw would now have been good enough to send both Spain and Denmark through. However, in spite of this, the young Canizares continued to repel the dominant Danes, pulling off one extraordinary save from Brent Christensen. It was one of those nights when the man between the sticks was inspired and decided the game. Spain won 1 - 0 on the night and Ireland were on their way to the USA.
https://www.youtube.com/watch?v=76k3J3beZPU
Monique (1990)
The National Women's Council often give out about women being overlooked by Irish history. Well, here is the forgotten heroine of Italia 90. When Dublin corporation were looking for a woman to name the new bridge on the Liffey after, they went for someone called Rosie Hackett. They could have done worse than naming it after 'Monique.'
https://www.youtube.com/watch?v=K8OrMLjsj4Y
David Duckham (1994 - 20th anniversary of his favour)
English rugby players are not usually among this nation's favourite people. But England's dashing speedster of the 1970s, David Duckham, deserves a place in the Irish nation's affections forever.
According to the Irish referee John West (the blind Irish referee of Welsh yore), Duckham beat JJ Williams in a footrace to touch down in the corner during England's encounter with Wales in Twickenham in 1974.
Williams, the rest of the Welsh team, and every Welsh supporter (most notably Max Boyce) vigorously dispute that this was so. But the try was awarded, Duckham was the scorer and England went on to win the match 16-12.
Wales were thus denied the Five Nations title. The Gary Mackay Hall of Fame committee does not need to inform people at this time who were the primary beneficiaries of this turn of events.
You can read an in-depth account of Ireland's Forgotten Five Nations title of 1974 here.
There was no Gary Mackay Hall of Fame in 1974, but David Duckham was inducted on the 20th anniversary of his try at Twickenham.
Zbigniew Boniek (2011)
As Eamon Dunphy detailed in his autobiography, 'The Rocky Road', Ireland and Poland have a long-standing footballing relationship and have played each other roughly 500,000 times in the past 60 years. And Polish and Juventus legend Zbigniew Boniek obviously remembered this affinity when he got the call from UEFA to come down and draw names out of the pot for Euro 2012 qualification playoffs. (He's now one of those 80s and 90s legends who does time on the UEFA draw circuit. Handy work.)
Whereas Zinedine Zidane's hands undermined us in the Euro 2012 draw proper, a large part of the credit for allowing us to enjoy (if that's the correct word) that particular odyssey has to go to Boniek. He elicited a very loud cry of "YES!" from Barry Glendenning on the Guardian's Football Weekly podcast when he drew out the name that everyone agreed beforehand was the jackpot draw 'Estonia'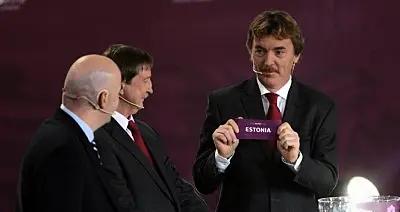 Leonardo Sarto (2014 + 2015)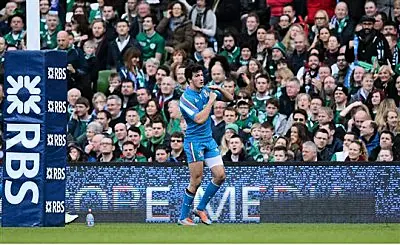 A man who has served the people of Ireland not once but twice.
In two successive years, Leonardo Sarto stood tall with an almost Kiplingesque heroism when all around him were frantic and losing their heads.
At a time when Italians were crumbling all over the pitch, when the beefy, irresistable English war machine were grinding his compatriots into the dust in a hot and muggy Stadio Olympico, Sarto decided that he wasn't going to surrender and was going to do Ireland this favour.
Make no mistake, until he seized on Joe Launchbury's lazy pass, England were going to win by 50+. Scotland's Ewan Murray missed out on admission to the GMHOF in 2007 thanks to a combination of Elvis Vermeulen and a Television Match Official from Belfast.
Thankfully, Leonardo Sarto was not too be denied which and we honour him with entry into the Gary Mackay Hall of Fame
As if that wasn't enough, in 2015, when Wales were conga-dancing their way through the Italian defence in Rome and, in the process, setting an extremely intimidating target for those that came later on, a category which, as we know, included Ireland, Sarto decided it was time to intervene.
For the second year in succession, Sarto went on a one-man mission and dived in in the corner to score a remarkable try at the death. What a hero.
Rory Kockott (2015)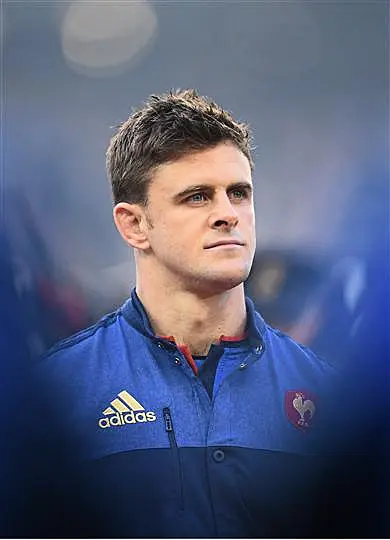 The latest rugby playing entrant to the GMHOF is a man born in a place called East London in South Africa.
On that unforgettable day of 21 March 2015, a magically unhinged France put forth many heroes in attack and many villains in defence. However, at the end of a galvanic day, only one man exploded with joy at the realisation that France had (almost) kept England's margin of victory below 26 points.
To top it all off, when Yoann Huget malevolently kept the game alive, Kockott had enough empathy with his Irish brethren to gladly settle for a 20-point defeat and boot the ball out of play.
A selfless and deeply appreciated act. A deserved entry into the Gary Mackay Hall of Fame.
Valeri Qazaishvili (2015)
Many had written off Ireland's chances of reaching Euro 2016 after the events of this summer.
The draw at home to Scotland in June was followed by the type of self-flagellating 'state of the game' discussions that usually only occur once an unsuccessful campaign has concluded.
People had called it already. Ireland wouldn't be attending the big party in France next summer.
How different the mood is now (although, let's hope that Ireland don't forget that they have work to do on player development). The newest inductee to the GMHOF is partly responsible for turning this mood around.
This correspondent was down in Electric Picnic that Friday evening, watching Scottish band 'Belle and Sebastian perform in the Electric Arena, when he was informed by no less a person than the comedian Karl Spain that Georgia had turned over the Scots. 1-0.
Valeri Qazaishvili, a midfielder who toils away in the Dutch Eridivise, scored the only goal. Never has there been a more deserved inductee into the Gary Mackay Hall of Fame.