Zidane's accession to the Real Madrid job should make folk wary...
Tony Adams
Adams was a colossus for Arsenal for almost 20 years, and team captain for most of that time. Led Arsenal to four championships in 89, 91, 98 and 2002 in a career that spanned the rough and ready George Graham era to the scientific Arsene Wenger era.
His sports science degree from Brunel University was no use to him in preventing Wycombe Wanderers slipping into League Two in 2004. After a terrible run of results the following season he was sacked in November. After short stints as assistant manager in Feynoord and Utrecht, he returned to become Harry Redknapp's assistant at Portsmouth. After Redknapp buggered off to Spurs he then briefly became caretaker boss. And in what can only be described as a rush of blood to the head the Portsmouth board appointed him full-time boss in late October 2008. 16 games and 10 points later he took Portsmouth from the comfort of mid-table obscurity to within a point of the relegation zone. He was sacked in February '09
John Barnes
A legend of a player, Barnes was a giant for Liverpool in the late 80s, twice winning Footballer of the Year in 1988 and 1990.
Barnes was appointed Celtic manager in a blaze of glory as part of those dream tickets that always end well, with Kenny Dalglish as Director of Football this time. Here was the messiah who was going to return Celtic to the glory days. He managed to take Celtic even further away from Rangers than they were already. He was sacked halfway through the season with Dalglish taking over the reigns and steadying the ship. Barnes greatest achievement as Celtic manager was facilitating the most famous headline in Scottish sports history after being dumped out of the Scottish Cup by then minnows Inverness Caledonian Thistle. 'Super Caley go ballistic, Celtic are atrocious'
After a surprisingly successful but brief spell over Jamaica, Barnes returned to form with Tranmere Rovers.
It did not go to plan. He endured a terrible start. Things then got worse around the middle of his tenure, and the whole thing ended badly. He and his personally chosen assistant Jason McAteer (there's a hint) had clearly earned the respect of their players, gaining the nickname 'Dumb and Dumber.' (In fairness to Barnes he was the former). His final game in charge, four months after his appointment, was a 5-0 defeat to Milwall.
Maradona
Was a half-decent player for Barcelona, Napoli and Argentina, with a neat turn, a good burst of pace and decent control. Won a World Cup in 1986. Scored two goals against England in the quarters
To call his spells in club management inauspicious would be an understatement. That did not stop the Chairman of the Argentinian Football Association Julio Grondona appointing him manager in 2008. They said that his appointment as Argentina would be a disaster.
He almost succeeded in not taking Argentina to the World Cup in 2010. His relationship with the media was at times fraught and after Argentina eventually did qualify for the World Cup he respectfully told country's press corps "to suck it and keep on sucking." After a tasty start to the tournament. Maradona started strutting a bit. It all ended disastrously with 4-0 humiliation against Germany in the quarters.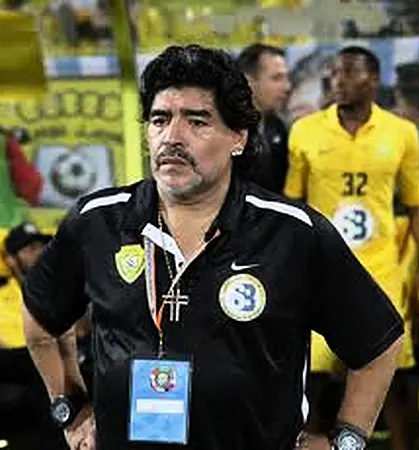 READ HERE: Alexis Mac Allister Can Trace His Irish Ancestry To A Cottage In Donabate
Alan Shearer
Shearer scored acres of goals in his career for Southampton, Blackburn Rovers and his beloved Newcastle
Perhaps harsh to put him in this list as some might argue he wasn't long enough in there to merit selection but his spell over his beloved Newcastle was particularly harrowing. They were facing the drop as manager and Mike Ashley's best bud Joe Kinnear faced another heart surgery and to avoid the awful, horrible, unthinkable spectre of Chris Hughton becoming manager for the last eight games, Shearer was parachuted in save his beloved Newcastle from the drop. Shearer managed to gain an underwhelming five points out of a possible 24, achieving one stirring 3-1 win over hated rivals Middlesborough. After a defeat in Villa Park, his beloved Newcastle went down. Resigned, the board eventually and quietly put Chris Hughton in charge over the summer and found this wasn't as bad as they had first feared.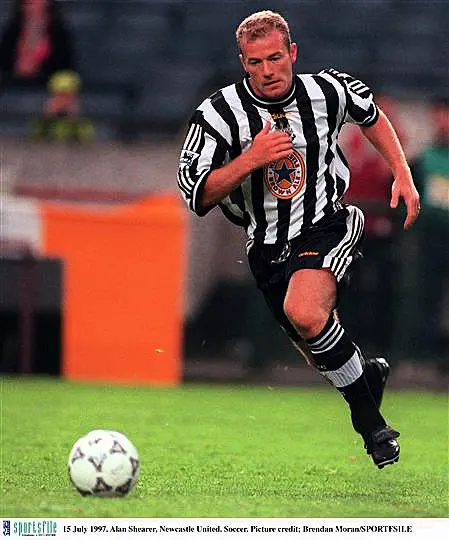 Hristo Stoichkov
Powerful, explosive and creative striker during with Barcelona during the Cryuff era of the early 90s. Also the central figure in Bulgaria's run to the World Cup Semi-Final in USA 94.
A 'Stan' style appointment as Bulgarian manager in 2003. John Delaney chose to say in 2007 that he was following the Klinsman model and not the Stoichkov model. Stoichkov had a remarkable, almost Don Givens like ability to fall out with players, with two successive team captains, including Stylian Petrov, announcing they would not play for Bulgaria while Stoichkov had anything to do with the team. Bulgaria were way off the pace in qualification for the 2006 World Cup finishing miles behind Croatia and Sweden. He resigned halfway through qualification for Euro 2008 after a 0-0 draw at home to Albania. He did a stint travelling the world, becoming manager of Vietnam in 2011. Wikipedia (shut up) soberly informs us that he was the first Bulgarian to become manager of the Vietnam national team. In June of this year, Stoichkov was appointed manager of CSKA Sofia but quit in July of this year, after getting fed up.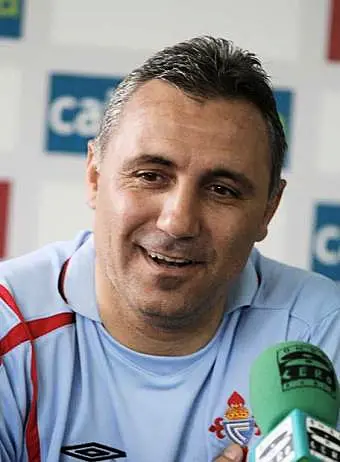 Brian Robson
A Manchester United and England legend, Robson starred for United during the bleak 1980s and still influential when United regained the title in 1993.
Started well by getting Middlesborough promoted in his first season. Bought heavily when in the Premiership and managed to get a star studded team relegated in 1996/97. Was aided at Middlesborough by having a chairrman who couldn't bring himself to sack him but this led to the eventual humiliation of having Terry Venables come in and babysit him for the last days of the 2000/01 season as Middlesborough, despite heavy investment, kept getting sucked towards the relegation zone.
His greatest success came at the Hawthorns when he kept West Brom up (albeit on an all-time low tally for a relegation survivor with 35 points). Did terrible jobs as manager of Bradford City and Sheffield United. Apparently not learning a jot from Alex Ferguson, Robson has always been quick to criticise his players in public, and extended his reach in Bramall Lane, criticising the board over a lack of funds and criticising the fans for not supporting the team properly.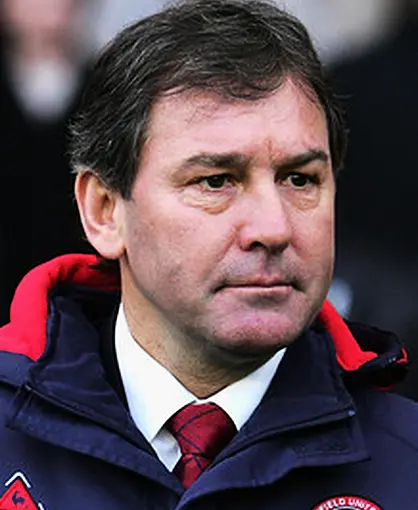 Steve Staunton
An illustrious career with Liverpool, Aston Villa and the Republic if Ireland
Began his career as Walsall defence coach, (a nursery of future Irish managers if ever there was one) during which the side leaked goals frequently, a factoid that was frequently expanded upon while he was struggling as Ireland manager. John Delaney decided that this was adequate preparation to become Ireland manager. Began his spell of gaffer with a 3-0 win over Sweden. However, after a 4-0 defeat to Holland, Eamon Dunphy started calling for a new manager even earlier than he usually does.
The 5-2 defeat in Cyprus was the lowest moment however the 2-1 win in San Marino ran it close. In defence of Stan, his claim that Ireland are usually strong in March has been proven to be statistically true but has not been recognised by his many critics. Subsequently served as assistant manager to Gary McAllister during a dreadful period for the spell. He took over Darlington when they were bottom of League Two and carefully maintained this position during his time with the club.