Today marks the 53rd birthday of football icon Diego Armando Maradona Franco.
In celebration of his big day we've compiled a list of paninis, available at oldschoolpanini.com, and quotes from the man known in Argentina as "God".
1978 Argentinos Juniors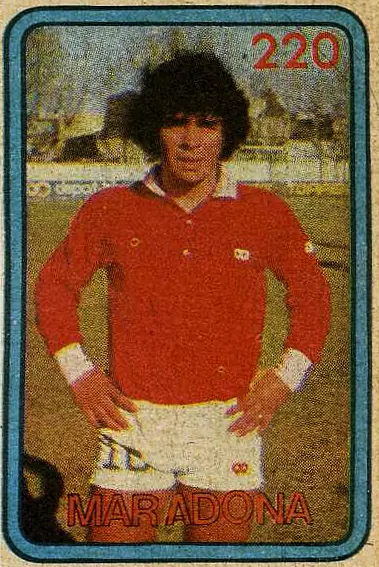 1981 Bocca Juniors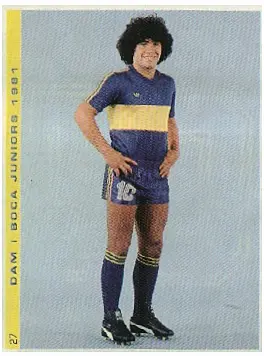 1983 Newell's Old Boys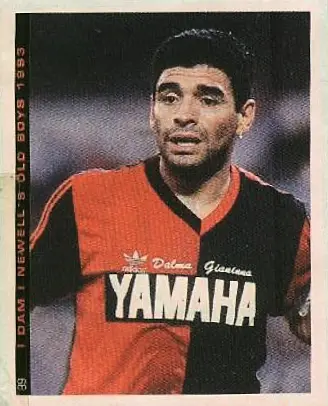 1984 Barcelona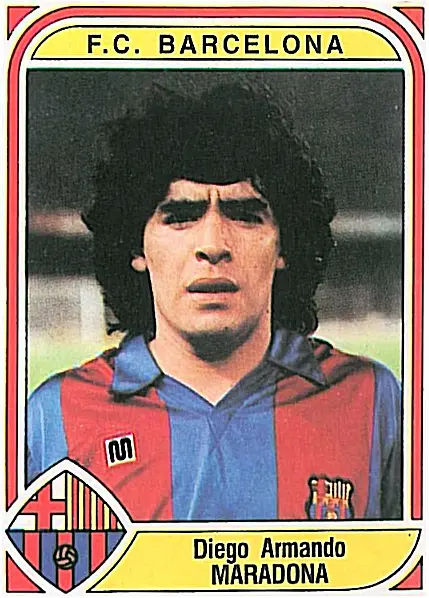 1986 Argentina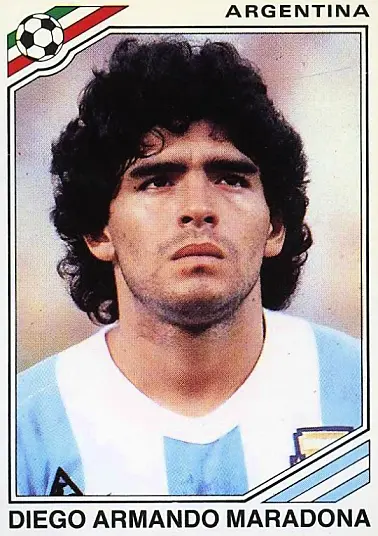 1987 Napoli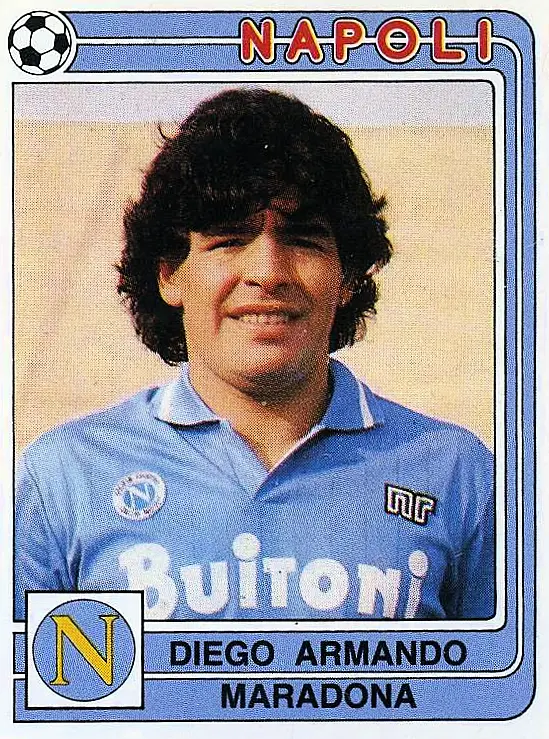 1992 Sevilla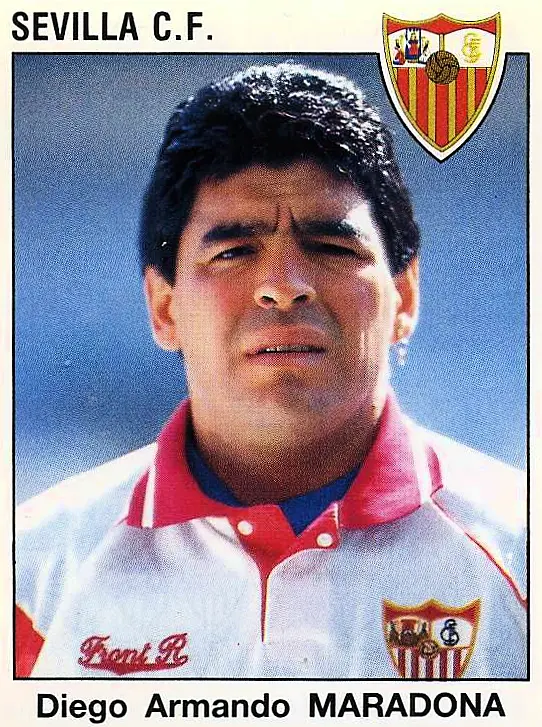 1995 Bocca Juniors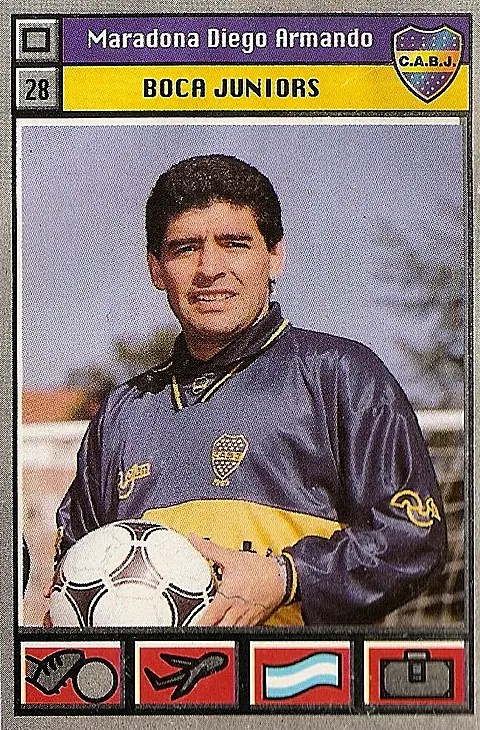 Quotes
On FIFA's administrators
"The FIFA directors are all over 95 years old! The people there are so old that they cannot even drive a car, so how do they lead the world of football?"
On rival Pele
"Pele has said he's the Beethoven of football. I've never heard any Beethoven music in a match so, as I've told you before, anytime he takes the wrong pill he comes up with a crazy statement."
Again on Pele
"He debuted (lost his virginity) with a lad (a man)"
On UEFA president Michel Platini
"But we know what the French are like and Platini is French, he believes he's better than the rest of us"
After critics doubted his chances of qualifying for the 2010 World Cup
"To those who did not believe: now suck my d**k - I'm sorry ladies for my words - and keep on sucking it. I am either white or black. I will never be grey in my life. You treated me as you did. Now keep on sucking d**ks. I am grateful to my players and to the Argentinian people. I thank no one but them. The rest, keep on sucking d**ks."
After scoring against England in 1986 World Cup
"I was waiting for my teammates to embrace me and no one came, ... I told them, 'Come hug me or the referee isn't going to allow it.'"
On his children
"My legitimate kids are Dalma and Giannina. The rest are a product of my money and mistakes."