With news of his impending retirement already known, Manchester United's Michael Carrick was given a glimpse of life post-professional football as Swansea visited Old Trafford this afternoon.
Recording a convincing 2-0 win over Carlos Carvalhal's side, the 36-year-old Carrick took his place on the bench; but in a coaching capacity.
Jose on @Carras16's first spell on the bench as an #MUFC coach: "One match, one victory!" 😀 pic.twitter.com/J1fCURuAh1

— Manchester United (@ManUtd) March 31, 2018
Due to become part of Jose Mourinho's coaching set up after he retires from playing, the Portuguese revealed post-match that Carrick "is already coming and sharing a little bit of our space":
We are opening the door for him to not have a difficult transition next season. So, this season, he's doing little things. He is learning, not the football of course, but the other side of the life and I think it's a good experience for him until the end of the season. Maybe, in three or four matches, it's another experience for him to share the bench from a different perspective.
Fading away rather than burning out then, Carrick's legacy at United is a curious one.
Positioned on the periphery of the club's great players (looking in mind you, not out), the English midfielder enjoyed an incredibly illustrious career after leaving Tottenham Hotspur for United in 2006.
Along with the five Premier League winners' medals Carrick has claimed, he is an FA Cup winner, a three-time League Cup winner, a Champions League and Europa League winner.
With rumours circulating that Carrick could be charged with reinvigorating United's U-23s rather than step into Mourinho's coaching set up directly, the small steps that the Portuguese is allowing Carrick to take hint at a tentativeness that was evident from the moment he joined the club twelve years ago.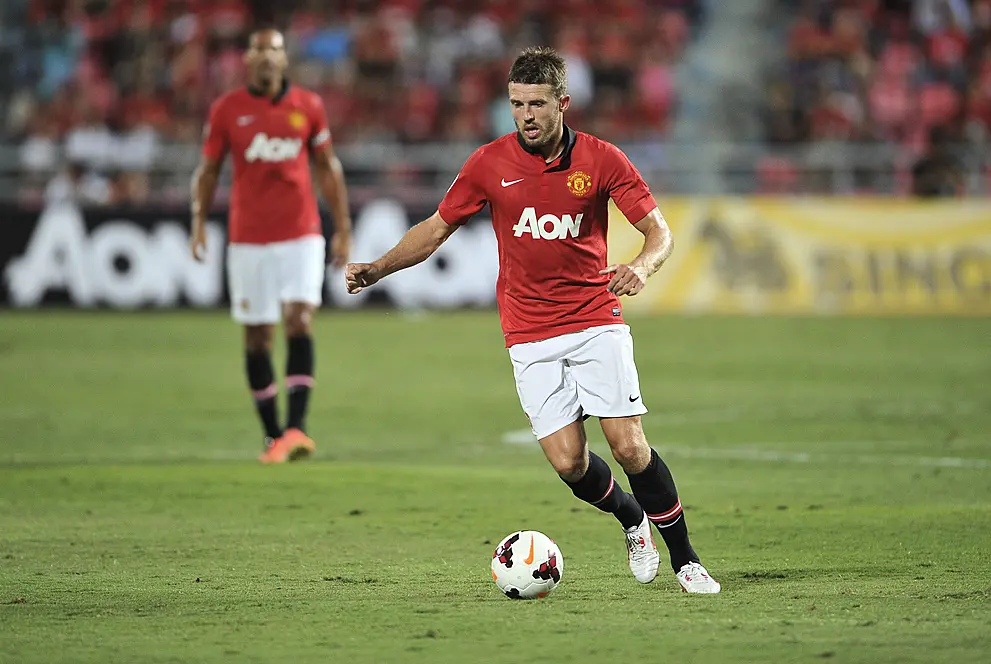 A relatively paltry fee for a 25-year-old English midfielder with six years of Premier League experience, the £18 million or so Manchester United wagered on Carrick drew much scorn in 2006.
According to a Guardian report of the signing, Carrick's move signaled Alex Ferguson's "desperation" having failed to land more preferable options.
Another feature of that report detailed Ferguson's belief that in persuading the Tottenham Hotspur man to join, United proved "that the club is still an attractive prospect."
Rather than being another jewel in United's crown, Carrick joined a club that had not won a league title, or got beyond the last-16 of the Champions League, in three years. Beside the Roman Abramovich-backed Chelsea, Rafa Benitez's Champions League-winning Liverpool, and the recently invincible Arsenal, Manchester United were scarcely a coming team.
The only meaningful signing United made in that summer window of 2006, concerns surrounding Ruud van Nistelrooy's departure (to seemingly suit the needs of United's 21-year-old winger Cristiano Ronaldo) were compounded as an England v Portugal tie at the European Championships pitted two United players against one another in a potentially troublesome battle.
Yet, it would be the beginning of an incredibly fruitful period for Ferguson's United.
Creating a squad of players that surpassed even that of the treble-winning side of the late-1990s/early-2000s, Carrick was an ever-present figure; averaging 46 games a season until Ferguson's departure in 2013.
Having nonetheless struggled somewhat to demonstrate his importance initially, with time, Carrick became an increasingly important player for Ferguson's plans. By the time he reached the Scot's final season in charge, Carrick was named in the 2012/13 PFA Team of the Year, and nominated for the main award that went to Gareth Bale.
Possessing a skills-set that became more suitable for the shifting shape of top-flight football, the five years hence have seen him demonstrate a continued level of performance in spite of United's fading fortunes.
A player who got in at the ground level of a revolution at the club, his contributions will scarcely be forgotten. As he approaches this latest venture, there are few who will doubt his ability to make a success of that also.