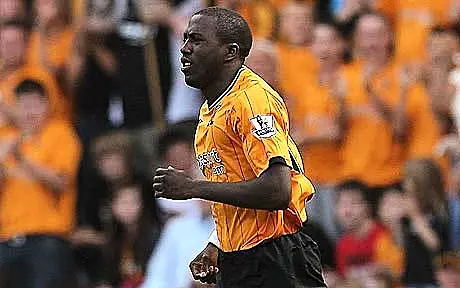 Jozy Altidore lost it on Saturday and has probably played his last game for Hull City. The 20-year-old loanee from Villareal probably won't be around northern England next season, at least not in the Championship. Even a decent World Cup as America's main goal scoring threat (Altidore has 8 goals in 24 US appearances compared to 2 in 30 matches for Hull) should increase the 20-year-old's transfer value.
There were no surprises when Altidore's inevitable Twitter apology came last night, but we couldn't help but wonder if the Haitian-American striker wasn't getting a sly dig in at Hull's gardener-in-chief Phil Brown when he said sorry:
"I'm so sorry about yesterday. Made a stupid, immature and costly mistake. I apologize to hull city and the fans who I let down. I let my emotions get the best of me and lost my composure. Believe it or not this year playing for hull was to date the best trip I've ever been on."
The best trip you've even been on, Jozy? Phil Brown might have a thing or two to say about that.
[youtube]http://www.youtube.com/watch?v=3ho1Sd3MYLI[/youtube]
Hull City supporters, meanwhile, will have to reacquaint themselves with the trip to Ipswich and Reading.