With the European Under 17 Championships being held in Ireland at the moment, we're taking a look back at the last 21 years of U17 (or U16) Euros and pick out the best player from each tournament.
They might not have been the best on show that year, but they've gone on to have the best career in the game. As ever, it's all subjective.
1998 – John O'Shea (Ireland)
The Irish team that won in Scotland in 1998 produced plenty of full internationals but the man from Waterford Bohemians went on to earn more than a dozen winners medals with Man Utd and play over 800 times in professional football.
1999 – Petr Cech (Czech Republic)
One of the best goalkeepers in the world for more than than a decade at his peak. He has won the Champions League, the Europa League, four league titles, five FA Cups and, like O'Shea, has well over 100 international caps
2000 – Robin van Persie (Netherlands)
The Netherlands finished third in 2000 with a team that including Van Persie, Rafael van der Vaart and Klaas-Jan Huntelaar. They all went on to have incredible careers but van Persie has won the most trophies and his 50 goals at international level get him the nod here.
2001 – Andreas Iniesta (Spain)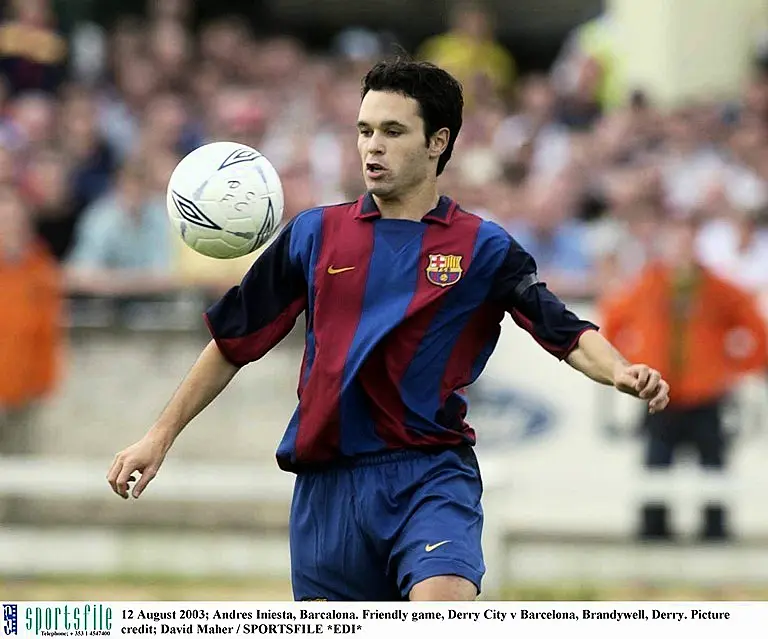 The winning goal in 2001 was scored by the tournament's top scorer in Fernando Torres. As great as his career has been, Iniesta was one of the top five players in the world for a decade and a crucial cog in the Barcelona and Spanish midfields that dominated club and international football for six years.
2002 – Cristiano Ronaldo (Portugal)
In a tournament that produced players of the quality of Wayne Rooney, Cristiano still leaves little choice here. If there are people claiming you're the greatest player of all time, you've had a decent career.
2003 – David Silva (Spain)
His second tournament at the level, Silva has had an exceptional career with Valencia, Manchester City and Spain. He's still one of the best players in England now.
2004 – Gerard Pique (Spain)
The third world cup winner with Spain on this list and, like Iniesta, was so vital to the success of Barca and Spain. He edges out Cesc Fabregas and Karim Benzema from the 2004 tournament, which was won by France.
2005 – Ivan Rakitic (Switzerland)
Although he would go on to play for Croatia over 100 times, Rakitic played for the land of his birth at the 2005 tournament. He won the Europa League with Sevilla before moving to Barcelona and winning everything there too.
2006 – Toni Kroos (Germany)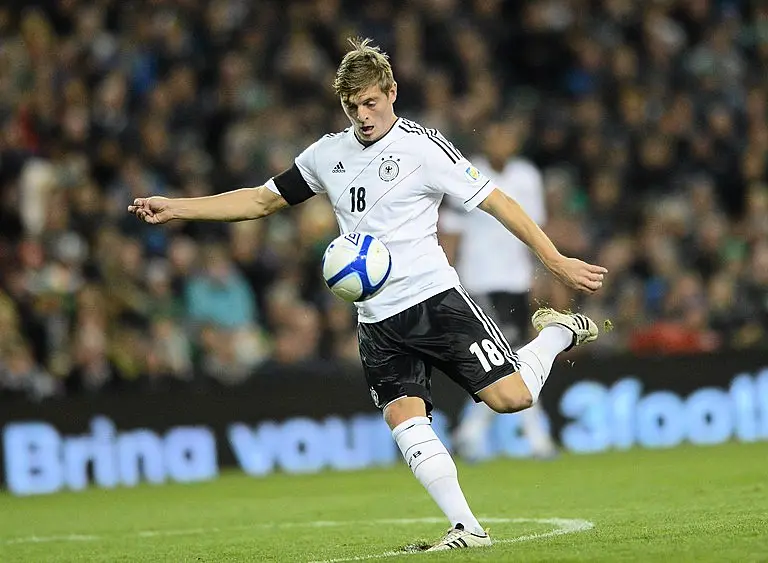 Toni Kroos's last act in the 2006 Euro U17s was to miss a penalty against Spain in the third-place playoff. He did not let it hold him back. He's won the World Cup, four Champions Leagues and multiple league titles in Germany and Spain.
2007 – Eden Hazard (Belgium)
Spain won the title in 2007 and in the semi-finals they beat Eden Hazard's Belgium on penalties. He's won league titles in France and England and is universally recognised as one of the best players in the world today.
2008 – Thiago Alcantara (Spain)
He may not be a superstar like the last few on this list but Thiago hasn't let multiple injuries stop him from winning titles in Spain and Germany with two of the giants of European football in Barcelona and Bayern Munich. He scored in the final as Spain beat France.
2009 – Mario Gotze (Germany)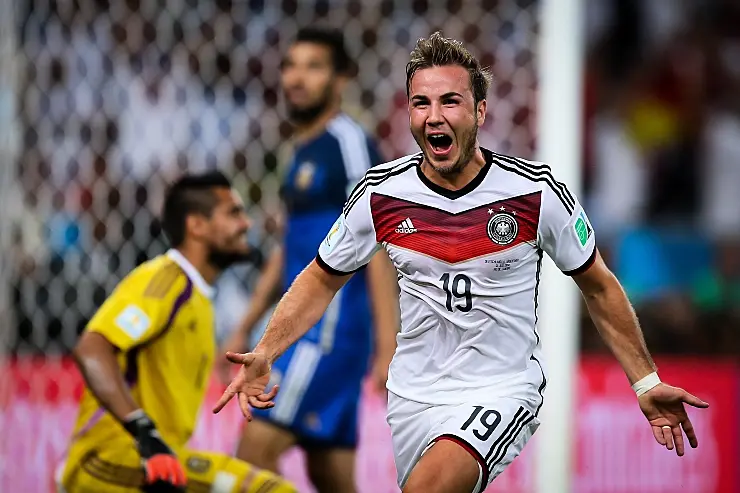 Five years after this tournament, Gotze scored the winning goal in the World Cup final for Germany against Argentina. If that's all a player did in his career, he'd be a legend. He's also won five leagues in Germany with Borussia Dortmund and Bayern Munich after winning the U17s at home in 2009.
2010 – Paul Pogba (France)
Four of the French team in 2010 would go on to win the 2018 World Cup and none of them had a greater influence than Paul Pogba. Currently dividing pundits with his performances for Manchester United, Pogba has won the World U20s, four Italian titles and a Europa League.
2011 – Raheem Sterling (England)
Raheem Sterling only played 38 minutes in the 2011 competition before going off injured. Still only 24, he's one of the most exciting players to watch in English football for the last four to five seasons. He was voted Footballer of the Year by English football writers for the 2018-19 season.
2012 - Leon Goretzka (Germany)
We're getting to the lads whose young careers are still developing - these might change rather rapidly. Goretzka, though, is already a regular for Germany and last summer moved to Bayern Munich. He scored three times as Germany won the Confederations Cup in 2017.
2013 - Oleksandr Zinchenko (Ukraine)
Ukraine lost all three of their group games in 2013. Zinchenko has emerged as Manchester City's best left-back as they look to claim another league title. He has over 20 full caps already.
2014 – Renato Sanches (Portugal)
At one stage it looked like Renato Sanches was about to become 'the next great superstar'. He won the league with Benfica before playing a big part in Portugal winning Euro 2016. He was on his way to Bayern Munich for the 16/17 season. Despite winning the league that year, it hasn't really worked out for Sanches. He's still in the squad there, but he isn't the star he was expected to be (yet!).
2015 – Trent Alexander-Arnold (England)
France won the trophy with current Celtic striker Odsonne Édouard scoring a hat-trick in the final but TAA is already one of the best full-backs in England and a huge player for Jurgen Klopp's swashbuckling Liverpool side. His quick thinking corner kick for the goal to knock Barcelona out of the Champions League announced him to the world. Milan's superstar young keeper Gianluigi Donnarumma was also at the 2015 tournament.
2016 - Matthijs de Ligt (Netherlands)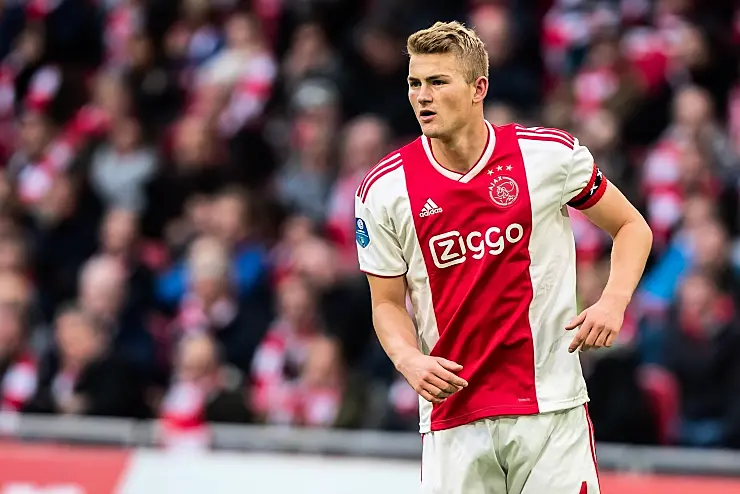 The Ajax centre-half went to his second U17 tournament in 2016 and within a year was starting for the senior Dutch team. Still only 19, he's captain of Ajax and bound to be at the heart of a bidding war from all the European giants after his recent Champions League performances.
2017 – Jadon Sancho (England)
Jadon Sancho scored five times as England reached the final (he scored the only goal as they beat Ireland in the quarter-final). Phil Foden and Callum Hudson-Odoi are making a name for themselves in the senior ranks already but Sancho has been a revelation with Borussia Dortmund in the Bundesliga. England went on to win the World Under 17 Cup that year.
2018 – Who knows…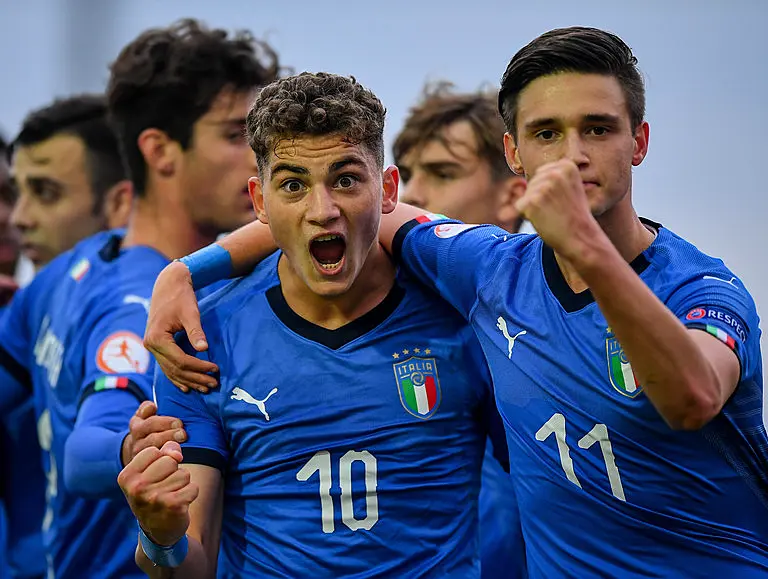 Ok so we're cheating here, but can we really say that an 18-year-old has had a great career? Some of those who've made first team appearances include James Garner (Man Utd/England), Paolo Gozzi (Juventus/Italy), Nathan Collins (Stoke/Ireland).
Jeremy Doku (Belgium) made his Anderlecht debut aged 16 and Ryan Grevenberch (Netherlands) became the youngest player to ever play league football for Ajax (16 years, 130 days) when he made his debut in September 2018.
Who'll be the one to emerge from the 2019 tournament in Ireland? Sebastiano Esposito (Italy) has already played in the Europa League for Inter Milan. Ki-Jana Hoever (Netherlands) played in the FA Cup for Liverpool. Our own Gavin Bazuna did enough as a 16-year-old for Shamrock Rovers last season to earn a move to Manchester City. We can be sure that someone will emerge in the next few years as the next young superstar in Europe.
Picture credit: Sportsfile/Shutterstock.com