It's September 10th, 1980. An Anglo-Scottish Cup tie is taking place at Bloomfield Road between Blackpool and Kilmarnock.
With 15 minutes to go, a young boy, just six weeks shy of his 15th birthday, steps out onto the field. He's not a ball boy, nor a pitch invader.
He's tiny and looks like an imposter, with his tucked jersey protruding out of the bottom of his shorts.
His name is Eamonn Collins, and he is a member of Blackpool's youth team. When his boots cross the touchline, he becomes the youngest player to have appeared in a professional match in England.
Eight years later his younger brother Dave will sign as an exciting young prospect for Kenny Dalglish's Liverpool at just 16 years of age.
The Collins' have a history of making great strides in football at tender ages. Knowing this family history makes the rise of Dave's son Nathan, centre back with Burnley and Ireland, slightly less surprising, but no less impressive.
From an early age, Nathan was showing promise beyond his years. While at Cherry Orchard, the famed Dublin youth club, he would train with the older teams.
It was his performances for the club that would earn him a contract with Stoke City's youth academy at just 15 years of age, before making his senior debut two years later.
The Collins' are also leaders. Both Eamonn and Dave captained Ireland at the Youth World Cup, and Nathan's grandfather Mick captained Transport to FAI cup success in 1950.
Nathan has again followed in his ancestor's footsteps, captaining Ireland at underage level, and in 2019, at the age of 18, he became Stoke's youngest ever captain when he was handed the role for a Carabao Cup tie against Wigan Athletic.
It was just his fifth appearance for Stoke's first team.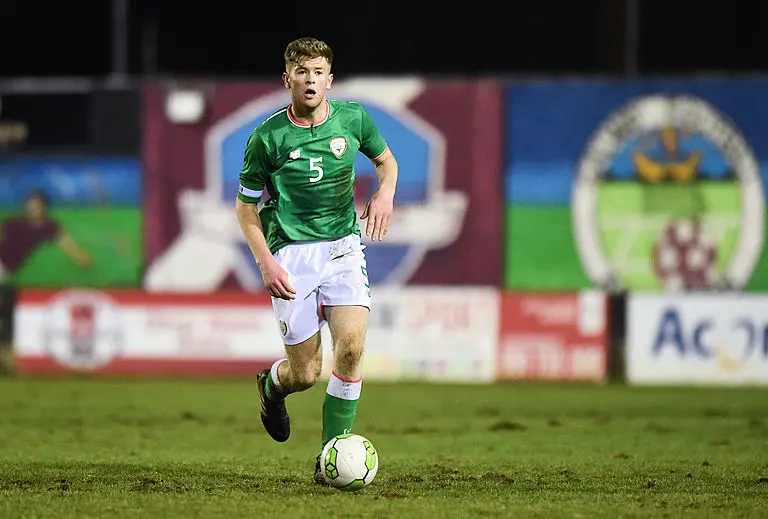 Nathan's brother Josh is also a professional and is currently under contract at Waterford FC. His other uncle Michael, the older brother of Dave and Eamonn, played with both St. Patrick's Athletic and Dundalk.
To say that football has a strong tradition within the family is to put it mildly. Eamonn and Dave played for a handful of different sides on both sides of the Irish Sea, at the lower levels, and in Eamonn's case right at the top with Southampton, in the English First Division.
They earned their stripes in the competitive and unpredictable world that was 80s and 90s football.
In the last year however, and while still only 20 years of age, Nathan has taken the Collins' footballing legacy to new heights.
In June he signed a four-year deal worth Burnley, and this season, he has achieved two more milestones.
On October 2nd he was handed his Premier League debut against Norwich, keeping a clean sheet in the process. Ten days later he accomplished a goal his father and uncle could not when he made his senior international debut, coming off the bench in Ireland's friendly victory over Qatar.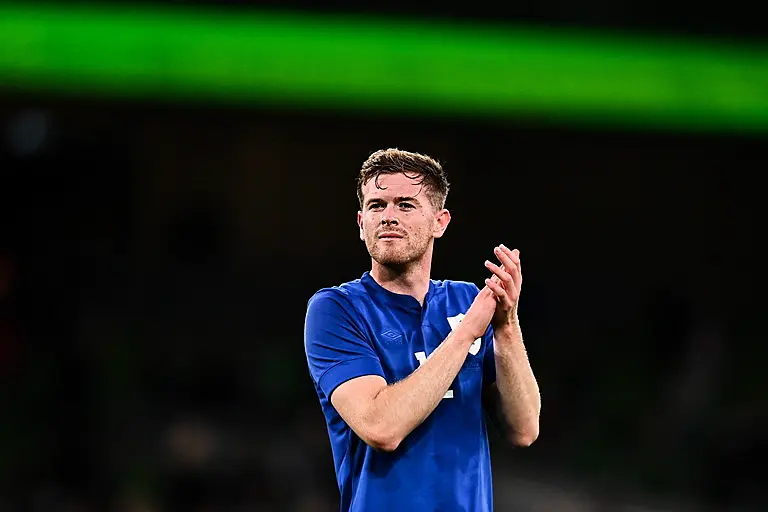 He described it as "a proud moment for him and his family", 41 years after his uncle had debuted at Bloomfield Road.
But what makes Nathan stand out from the rest, not just his family but his peers as well? What factors and experiences have made him the player he is today, and have contributed to his rise?
To answer these questions we have to go back to the beginning of his ongoing journey to the top.
From Cherry Orchard to the Premier League
Dave and Eamonn also played for Cherry Orchard, giving Nathan a legacy to strive towards at the club, and a confidence to help him succeed in his early footballing days.
And succeed he did. His years of playing with the older teams at Cherry Orchard were soon numbered when Stoke came calling.
He was spotted by scout Tony Bowen, who is the brother of then Stoke City assistant manager Mark Bowen.
A plethora of young Irish footballing talents have made the journey to joins clubs in England, and many get swallowed up and spat out by the system.
They leave not only their family and friends, but their home and the environment that they are are comfortable in.
It is a sure way to harden up a young kid, or to make them lose their love for the game all together.
But Nathan excelled in the environment and quickly rose through the junior ranks before debuting for the senior team at 17 years of age against Swansea in 2019.
It is a game that was significant at the time because of the continuing rise of Swansea's hot-prospect Daniel James, but give it a few more years and its significance may lie in the substitution that brought Collins onto the pitch in the 64th minute.
Not long after came his first time captaining the club, at the age of 18 against Wigan in the league cup.
More firsts would follow, first sending off, first goal, and first links to a big club.
His former Stoke teammate Darren Fletcher had been appointed Technical Director at Manchester United, and rumours were that his high-praise for Collins and had brought the Premier League giants sniffing around.
Collins would stay at Stoke. Probably a wise decision given that a move to the Premier League would probably have seen him loaned back down to the Championship.
Fast-forward to the summer of 2021, and Collins breaks the five-year contract he signed with Stoke in 2019, and signs for Burnley on a four-year deal.
The rise has continued with Collins already making six appearances for the Clarets, three in the Carabao, and three in the Premier League.
Search up Nathan Collins's name to see the massive impression he left on Burnley fans today against Manchester City 🇮🇪⚽️🔥

A big week in the life of the 20-year-old centre-back 👏#COYBIG pic.twitter.com/Z7jLHEKwPv

— Kenny's Kids (@KennysKids) October 16, 2021
His performance against the attacking flair of Guardiola's Manchester City has been a particular highlight so far.
During this time, his Ireland debut has also come, adding to his already impressive number of underage caps.
He has built on his family's footballing legacy and taken it to new heights, increasing its length and breadth, and leaving space for much more.