This is an update of an article originally published November 5th, 2015
In a press conference ahead of Arsenal's trip to Stamford Bridge on Saturday afternoon, Arsene Wenger said that he tried multiple times to sign N'Golo Kante, one of Chelsea's most important players this season. The Arsenal manager disclosed that he attempted to lure the midfielder to the Emirates both while he was in France also at Leicester.
It's the latest in a long list of players which Wenger claims were close to moving to North London.
Here's our 'I nearly signed them' Arsene Wenger XI.
Defenders are in short supply so some adjustments had to be made accordingly. The result is a loose 3-4-3 formation.
Goalkeeper
Joe Hart
Wenger tried to sign Hart during his loan spell at Birmingham City in the 09/10 season. Hart went on to become a regular for both Manchester City and England, winning two Premier League titles and a FA Cup.
I remember when Hart played at Birmingham, I asked about him and they told me he is at Man City.

I thought he would be the keeper there.

He has something that is needed for a goalkeeper to play at a big club and I am not surprised he made it as number one.
Source: Metro
Defence
Xabi Alonso
While he was still plying his trade at Liverpool during the 2008 season, Wenger made £14m bid for the Spanish star. With Liverpool asking for £17m, the bid was not followed up.
Not bidding £17m seems awful foolish in hindsight.
Source: Daily Mail
Gerard Pique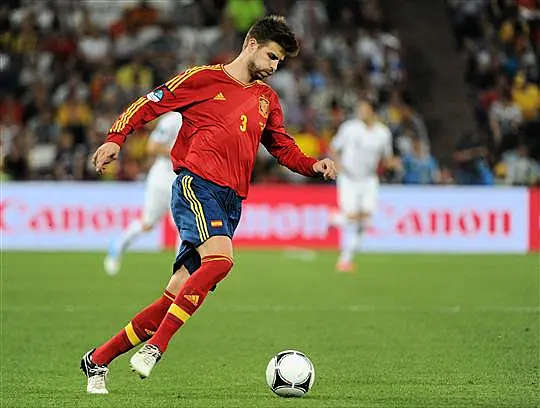 A year before he joined Man Utd, Wenger tried to pry Pique away from Barcelona's underage set-up but did not succeed. While he did not flourish at United, he went on to be a star with Barcelona and Spain, playing in arguably the greatest club and national teams ever to play the game. Pique has won everything there is to win in the game from a club and national team perspective.
Source: The Indo

Claude Makelele
Wenger revealed in 2006 that he had been offered Makelele in 1996 while he was still at Nantes. Makelele instead went onto Marseille and Celta Vigo before ending up at Real Madrid, Chelsea and PSG. He was recognised as one of the best player's in the world in his heyday and would have proven an astute signing for Arsenal.
Source: The Independent (UK)
Midfielders
Paul Pogba
It was during his first spell with Man Utd that Wenger tried to land Pogba. With his contract up, Pogba was free to choose a club with which to further his career, Wenger made overtures to his fellow Frenchman, however he chose Juventus.
Things happened very quickly. We were interested in him. We tried to get him to come here. But he very quickly signed for Juventus.

He has the potential to win the Ballon d'Or.
Source: The Independent (UK)
Yaya Toure
When still a teenager, Toure trialed with Arsenal and the club were interested in signing him however he was not eligible for a work permit and had to return to Belgium and played for Beveren before moving to Ukraine. Yaya has gone onto play in successful Barcelona and Manchester City teams.
He was here as a young boy but we cannot get players in here if they are not internationals. He had no work permit and was too young. We tried to wait until when he was in Belgium, we tried to get him a European passport.

He was not patient enough and left for Metalurh Donetsk, that is the club where he went.
Source: Arsenal.com
Juan Mata
Wenger tried to sign the Spanish maestro in 2011 while he was still at Valencia. He moved to Chelsea instead where he was an integral part of the squad for three years before his move to Manchester United.
Source: Guardian.com
Angel Di Maria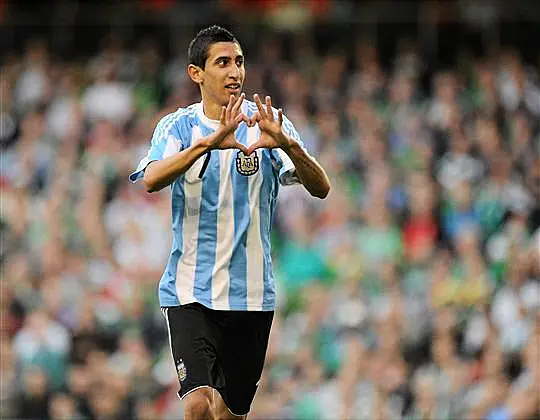 When he was just 17, Di Maria was courted by Arsenal for a move from Argentina to London. However, much like Toure, work permit rules meant the club could not sign the youngster. The player instead moved to Portugal.
We had identified Di Maria when he was 17 in an international competition.

But he went to Portugal, and from Portugal he went to Spain. Why? Because he could not get a work permit for England, so that meant you could only get him to England once he was worth a huge amount of money.
Source: BBC
Forwards
Lionel Messi
Yet another whose move was thwarted by work permits. The club opened talks with Messi's family when he was just 15 but the issues of a work permit and the lack of a flat for his family scuppered the deal.
Source: Telegraph
Cristiano Ronaldo
Ronaldo visited the club's training ground in 2003 and was even presented with a jersey with his name on the back. Sporting Lisbon wanted £12.25m, a fee that would be later paid by Manchester United. Arsenal wanted to pay closer to £4m and thus no deal was done.
I had Ronaldo at the training ground,I showed him around and I gave him a shirt. It had got his name on the back.

But in the end it was a question of the amount of transfer fee between the two clubs. Of course, he has proved to be a bargain. But the price that we discussed was in fact much lower, it was divided by three.
Source: Arsenal.com
Zlatan Ibrahimovic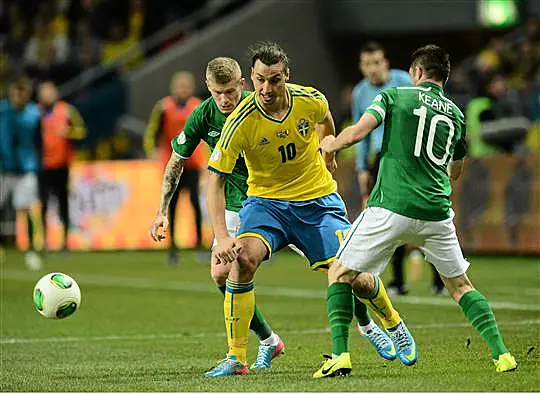 Zlatan was asked to trial with Arsenal aged 16 to which he famously replied "Zlatan doesn't do trials".
Source: Telegraph
Picture Credit: Sportsfile