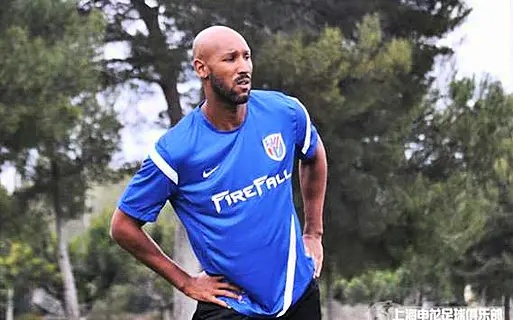 We're getting conflicting, but nonetheless unbelievable stories with regard to this. The Gaurdian are saying that Anelka has been appointed as player coach of Shanghai Shenhua.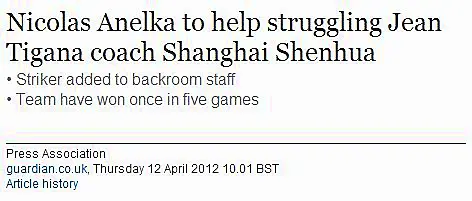 While Off The Post are reporting that he's actually been made manager, replacing the sacked Jean Tigana.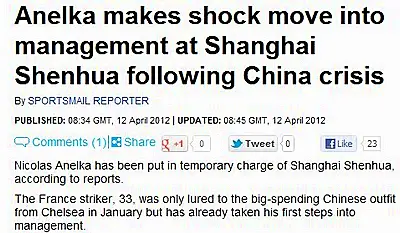 Unfortunately the Balls.ie Chinese correspondent is away on holidays, so all we can do is speculate at the moment. Although the idea of Le Nomadic Sulk as manager sounds crazy, at least it will ensure that he doesn't fade from our lives any time soon.
-----UPDATE-----
It appears that he has indeed been appointed player-manager, with Julien Laurens of Le Parisien breaking the news over Twitter.
Just spoken to Anelka's people. He's the new manager. Directed 1st training session alone + presser. Tigana is out, negotiating leaving fee

— Julien Laurens (@LaurensJulien) April 12, 2012
We're boarding a plane to The Orient now, just to triple check.