Ashley Cole has retired from international football this evening after being left out of the England World Cup squad by Roy Hodgson. According to The Telegraph, Cole refused a place on a seven-man standby list for the squad.
Soon after the story broke, the Chelsea left-back tweeted to say he would be retiring from international football.
And what better way to convey your sadness about it than emoticons.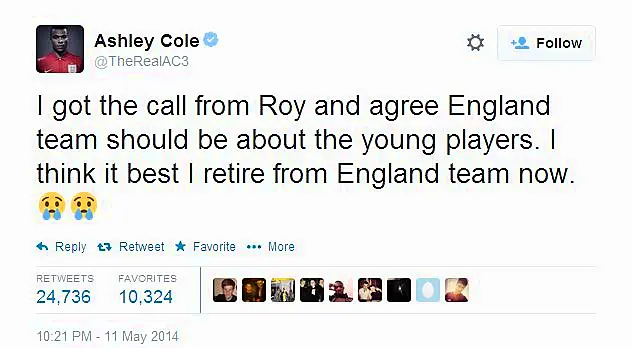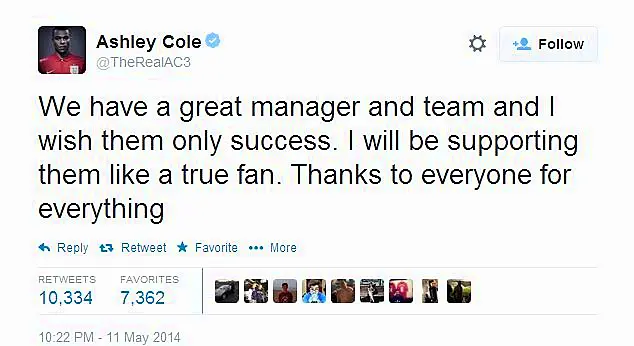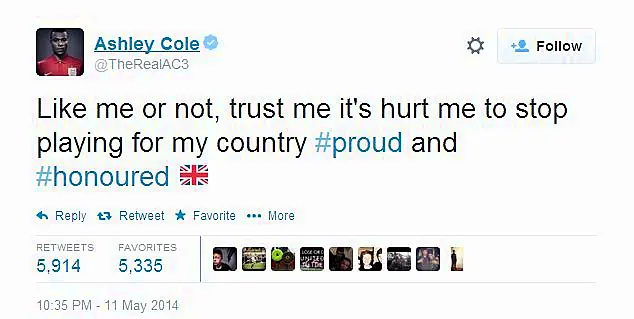 Picture credit: Barry Cregg / SPORTSFILE