With the release of Sports Interactive's 2014 installation of Football Manager only days away we thought we would investigate those obscure past players who always managed to land a hat trick away from home, score over 30 goals a season, single handedly win your team the Champions League but in real life (and we use the term loosely) couldn't even made an impact in the Sheffield and Hallamshire County Senior League Division Two.
Stefan Selakovic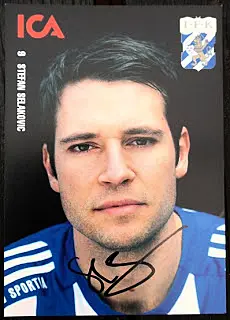 Stefan was a Swedish attacking midfielder from Championship Manager 2001/02 blessed with the perfect combination of talent and value. He could be acquired for relatively little money yet he alight his recruiter's team on fire with his speed, creativity and decision making. Play him atop a diamond midfield a watch the goals rack up through his insane assist count. The virtual world was where his talents ended unfortunately. Selakovic has represented his national side however he has spent the majority of his career bouncing around various Swedish clubs searching for the form that made the 2D incarnation of himself a household desktop name.
Philip Mulryne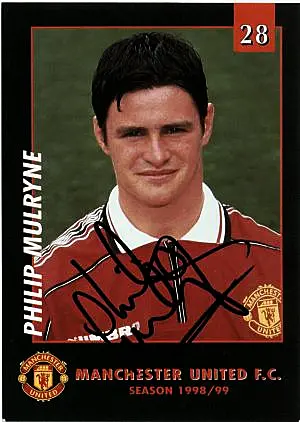 The Northern Ireland youngster could be easily pried away from Norwich City for well under the £1 million mark and fit in nicely as a right wing or central midfielder. Youth was on his side and as the years progressed he matured to be the kingpin of your team and the justification for never submitting your Junior Cert metalwork practical. Outside of your carpel tunnel generator, Mulryne began life at Man Utd before joining Norwich under Nigel Worthington in 1999, gaining promotion to the Premier League in 2004. After finding little success in football over the following seasons he retired from the game and to the surprise of many joined the priesthood in 2009. Various media outlets are patiently awaiting 2053 to roll around when he can play in the All-Priests-Over-75s-5-A-Side-Challenge.
Ibrahima Bakayoko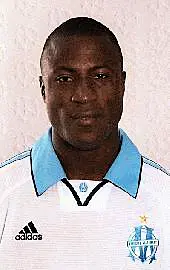 The Ivory Coast front man was a firm favourite by stat generators at Sports Interactive during CM 1997/98 and possessing a power game coupled with a deadly finish. His name was a regular fixture in the flashing rectangular goal box and his hype did in fact transfer briefly across to the non fiction world when he signed with Everton for £4.5 million in 1998, a substantial fee for the time. Amusingly, Bakayoko managed to collect more missed penalties than score goals at Mersyside and is currently playing for Greek side Olympiacos Volou 1937, his twelfth team.
Tonton Zola Moukoko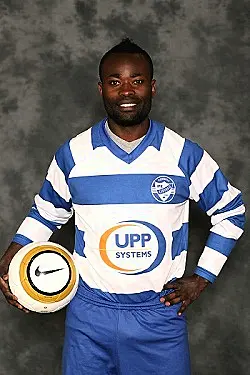 Argued by some as the greatest Football Manager player of all time, the naturalised Swede had the virtual qualities that could rival any player in the generated world. Sign him from Derby County for next to nothing and watch him carry your team across his broad Congolese back to league title after league title. Tonton's "career' was so successful that he was recently flown to England from Sweden by Sports Interactive to take part in a celebratory five a side game in memory of his avatar's distinguished pixellated career. In the tangible world, Moukoko appeared for numerous Scandinavian sides, despite rumored interest from AC Milan during his spell at The Rams that never materialised.
Cherno Samba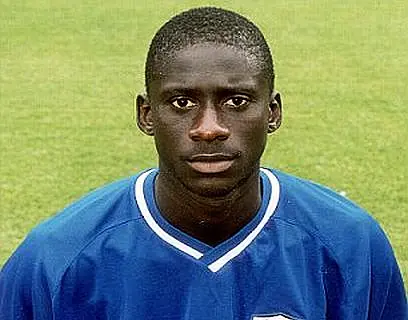 Any manager looking to take on the arduous task of winning the world cup with England could not have left Cherno Samba out of his squad. Championship Manager 2001/2002's pacey striker was the perfect target man and nearly guaranteed success to all sides he graced. In reality, as a youth Liverpool once offered Millwall £2 million for his services and also garnered interest from Man Utd. With the world seemingly at his feet, a significant stagger in his projected development saw Samba sign a series of short term contracts which saw him move nomadically across Europe from Cádiz, Spain to Panetolikos, Greece to FK Tonsberg in Norway. He even enjoyed a spell under Ian Holloway at Plymouth Argyle. Today he remains unattached although the "Cherno Samba Academy of Football" is an officially recognised school in his native The Gambia for any readers interested in a west African mission?