Today, Mesut Ozil is encamped in probably the finest five-star accommodation Brazil has to offer, but regardless of the outcome of the final tomorrow evening, he will return home to this frankly wonderful house in London.
As you might expect from a Teutonic sophisticate, he eschewed the stereotypical mock-tudor gaudiness and instead bought a place that looks part luxury hotel, part Bond villain's London base.
He also seems to be a fan of watching Eggheads at the bar, if this photo is anything to go by …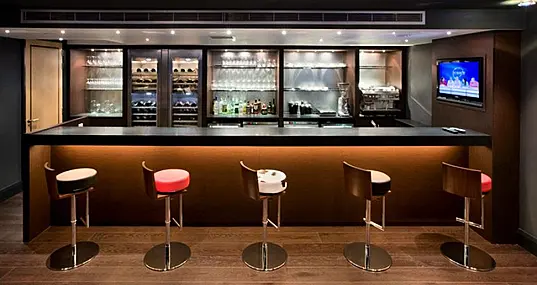 … and taking in some Disney classics in the massive, yet cosy-looking cinema area. I'm sure this part of the house saw plenty of action over the past few months.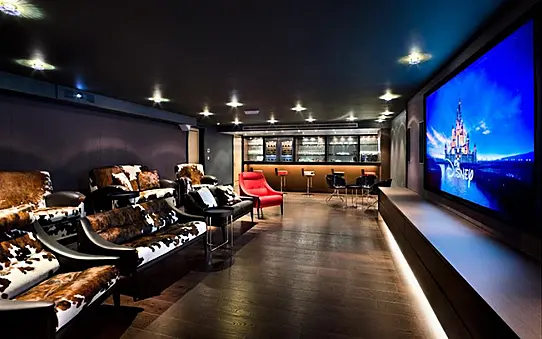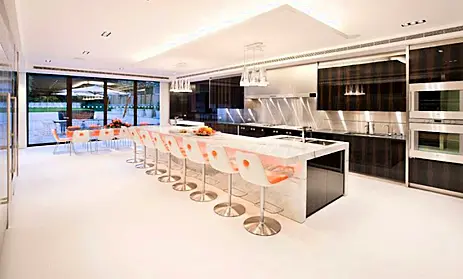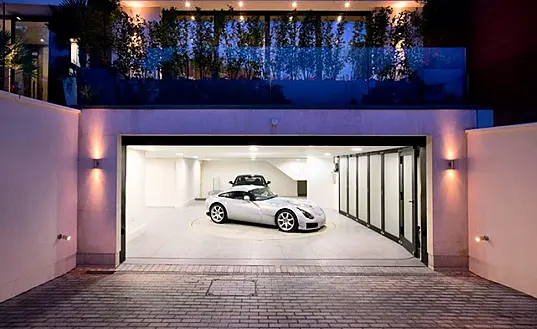 See more pictures on this architecture site here.