Call it a slow news day, but seeing as football is often equated to a religion it got me to thinking; what would a Premier League managers' mass be like?
Obviously there are a lot of big personalities and their football philosophy is bound to have an effect on their sermon...
Arsene Wenger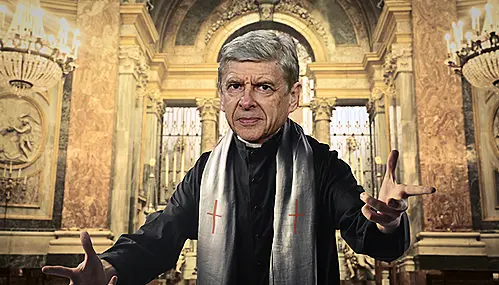 Arsene would bore the congregation to death going on about the Old Testament. The number of attendees of his sermon would've dwindled massively over the past few years with many believers refusing to give to the collection plate instead standing outside the church and videoing themselves venting about his approach to Christianity.
Jurgen Klopp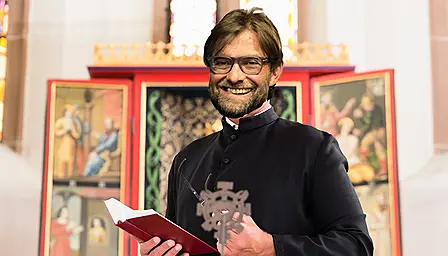 Since heavy metal would be unorthodox in a church the former Dortmund boss would instead rely heavily on gospel singers to entertain the crowd, the German would continually pontificate about 'the second coming' though church goers have been waiting a long time for that already.
Jose Mourinho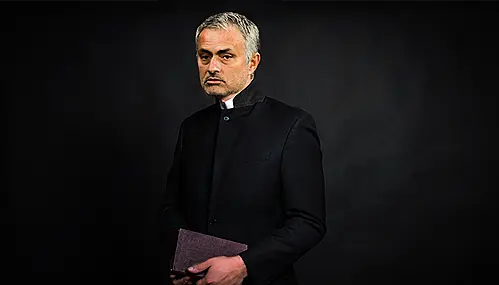 Mourinho would presumably deign himself as a prophet and blame any failings of the church on scapegoats such as Luke Shaw and Paul Pogba, eventually offering both up as a sacrifice. Also would stand on the pulpit and take pot shots at other priests. Would be accused of not altering his teachings to keep abreast of modern society.
Pep Guardiola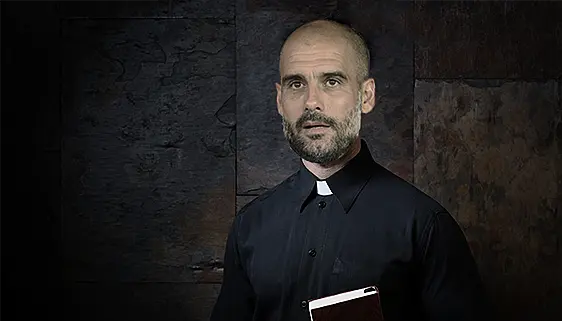 Guardiola's mass would be a solemn affair but the church would be resplendent with state of the art equipment. Pep would quietly govern his congregation with a 'holier than thou' attitude and would quickly expel those he thought to be heretics, before getting in a £50 million replacement.
Mauricio Pochettino
Pochettino would have a loyal following of young belivers, though his sermon's would not be as good if altar boys Alli and Kane were missing. Could be tempted to preach the gospel in France or Spain if the rumours are to be believed.
Sam Allardyce
Would often complain that he is as good as any of the other priests despite a very monotonous approach to sermons. Got sacked by a previous parish for taking back handers for saying quicker masses.
Antonio Conte
Would spend most of the ceremony giving out about how the Catholic church is run, despite being very well paid by the Vatican. Would complain that he isn't allowed to pick his own altar boys.
Carlos Carvalhal
Despite being in a poorer parish, Carvalhal would draw massive crowds due to his enthusiasm and propensity for odd analogies, and the Portugese would be much loved by his congregation despite their dire circumstances.