There's no doubt about it, the 2005 Champions League really was one of the best. While Liverpool will forever be associated with the tournament along with AC Milan for one of the most incredible finals of all time, there were also some outstanding sides that made it an incredible journey to get to Istanbul.
Frank Lampard has just compared the current Chelsea team under Antonio Conte to the 2005 squad that won the Premier League that year for a combined XI, but the final and fourth semi-final squad never seems to get talked about, and that's a grave injustice.
PSV Eindhoven were bloody brilliant that year. They were desperately unlucky to not reach the final, as a late, late goal from Massimo Ambrosini swung the tie on away goals for Milan, but they captured the hearts of most who watched them play.
The had club sold their three best players to London clubs in the previous summer as Dennis Rommedahl, Arjen Robben, and Mateja Kezman departed and looked to condemn the club to a "rebuilding" phase, but they reached the semi finals and won the Eredivisie in style.
The majority of that team would go their separate ways over the next couple of seasons, most notably Ji-Sung Park to Manchester United and Mark Van Bommel to Barcelona, but with a few of them still active today we decided to track them down and see how they got on.
Guus Hiddink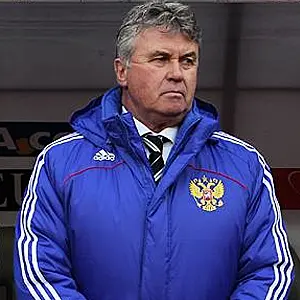 In December 2005, Guus Hiddink agreed to do the now FIFA Career Mode norm of managing both a club and international team as he accepted Australia's request to have him manage at the 2006 World Cup. After the tournament he decided to stay on, before taking charge of Russia, Turkey, Anzhi Makhachkala, Holland, and of course Chelsea as a hugely popular interim boss twice, including his last spell as a manager.
Where is he now? Still an active manager at 70, most recently linked with Middlesbrough and Leicester City.
Heurelho Gomes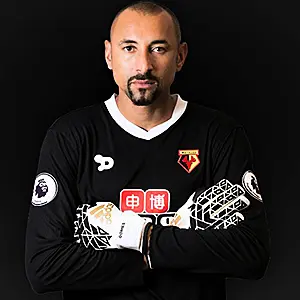 Gomes left for Tottenham Hotspur in 2008 and was their number one goalkeeper until he was replaced by 40-year-old Brad Friedel. After a brief loan at Hoffenheim he signed for Championship side Watford where he earned promotion to the Premier League in 2015.
Where is he now? Playing in the Premier League every week for Watford.
André Ooijer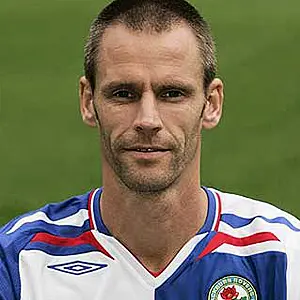 Ooijer made 55 appearances for his country and moved to Blackburn in 2005 where he played for three seasons before returning. He then moved to Ajax to see out his career.
Where is he now? Retired at Ajax in 2012, recently promoted to first-team coaching staff at PSV.
Lee Young-Pyo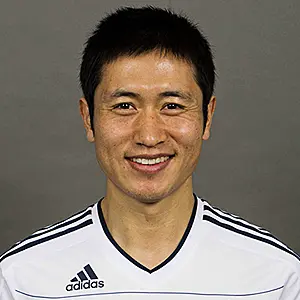 Another member of this side that would play for Spurs, Lee made a staggering 127 appearances for South Korea and made the move to the Premier League on the back of the 04/05 season. After three seasons in England he signed for Borussia Dortmund, before going on to become a bit of a legend at Vancouver Whitecaps in the MLS.
Where is he now? Retired at Vancouver Whitecaps in 2013, occasionally does TV work in Korea.
Alex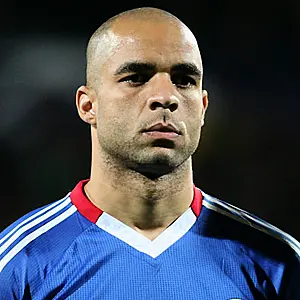 The bulldozing Brazilian was only at PSV on loan from Chelsea because of concerns over work permit complications with the London club having signed him from Santos, and Alex would only play for big clubs after leaving PSV. He enjoyed a successful time at Chelsea before moving to be a part of the big money revolution at PSV, and finally AC Milan who were the last team he played for before calling it quits.
Where is he now? Retired a free agent in December, 2016.
Wilfred Bouma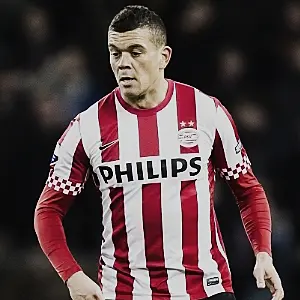 Best known for his time in an Aston Villa side that were enjoyable to watch, the Birmingham club was the only team other than PSV that big Willy Bouma played for. He has since claimed that his time at left back in that side was the best in his career, and that Gareth Barry, Stilyian Petrov, and Ashley Young were a joy to play with. He's not wrong.
Where is he now? Retired at PSV in 2013, coaches in the PSV academy.
Phillip Cocu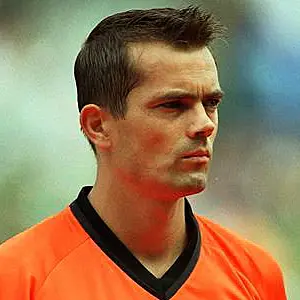 Legendary Dutch midfielder played 205 times for Barcelona before returning to PSV in 2004, and after a brief stint in Qatar he retired and went straight into the job as assistant manager of the Dutch national team. After four years in that role where the Netherlands reached a World Cup final, he took over as PSV boss in 2012 and has been there ever since, winning two Eredivisie titles and a Dutch Cup.
Where is he now? Retired at Al Jazira in 2008, has been manager of PSV since 2012.
Park Ji-Sung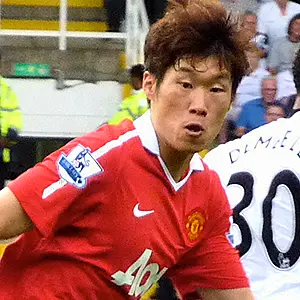 Aside from becoming one of the most famous people in the world due to being an absolute icon South Korea, Park Ji-Sung was also a magnificent player who became a fan (and manager) favourite at Manchester United. After joining a sinking ship at QPR, Park's last season as a pro was with PSV although he was in the headlines recently for being a great bloke and playing for his university team as he furthers his education.
Where is he now? Retired at PSV in 2014, currently on a sports management course at De Montfort University in Leicester while also a Manchester United global ambassador. Still best mates with Patrice Evra.
Mark van Bommel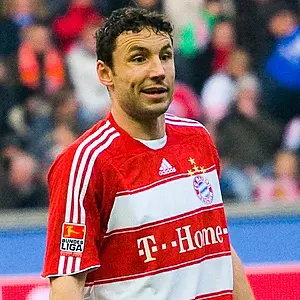 After being the hearbeat of this particular side he was snapped up by Barcelona but was ultimately deemed a flop as his fondness for kicking people didn't really work out in Spain. Joined Bayern Munich in 2006 and enjoyed much more success in Germany where he won two Bundesliga titles before leaving for AC Milan where he scooped a Scudetto straight away. Retired with 79 caps for his country.
Where is he now? Retired at PSV in 2013, currently coach of the PSV U19s.
Johann Vogel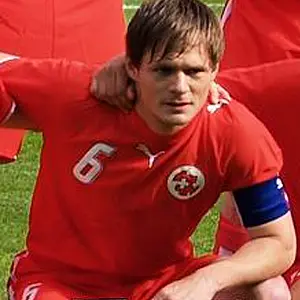 Despite impressing AC Milan enough that they signed him that very summer, Vogel had peaked in Holland and wouldn't make more than 17 appearances for the four clubs he played for after PSV, including Blackburn, and Real Betis.
Where is he now? Retired at Zurich Grasshoppers in 2012, coach of the U18 team of Zurich Grasshoppers.
DaMarcus Beasley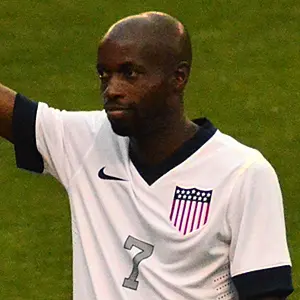 The American earned a loan to Man City during their strange experimental phase where they had money but nobody wanted to join them yet, before moving to Rangers where he would play for three seasons. Beasley also had three successful seasons in Mexico with Puebla before returning to the MLS with Houston.
Where is he now? Still actively playing for the Houston Dynamo in MLS.
Ibrahim Afellay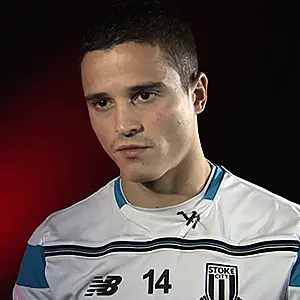 Yet another member of this team that signed for Barcelona, Afellay was tipped for the very top as one of Dutch football's brightest prospects, but never quite delivered on his promise despire rarely looking like a bad player. Made just 21 appearances in four seasons at Camp Nou, and never could find a proper fit as spells at Schalke and Olympiakos lead him to Stoke City to join their Barca boom.
Where is he now? Not a first-choice player for Mark Hughes at Stoke City.
Jefferson Farfán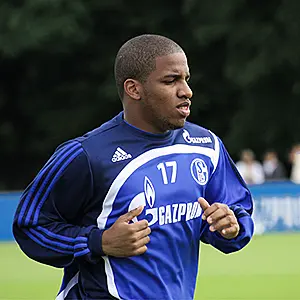 An absolute beast on Football Manager for the next few years after a fantastic season with PSV, Farfan enjoyed a long stretch at Schalke in Germany where he won a German cup in 2011 and regularly featured in the Champions League. Left for Al Jazira in 2015 but is now back in Europe and probably wearing as many layers as he can in Russia.
Where is he now? Still actively playing for Lokomotiv Moscow and Peru.
Johan Vonlanthen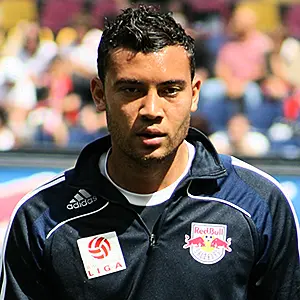 Known well by Irish fans for being a speedy little so-and-so in the Swiss teams that we seemed to play two or three times a year for a while, Vonlanthen had little else to offer than pace. Hopped around to Italy, Austria, and Colombia before playing in the Swiss leagues where he's still running as fast as he can. Probably.
Where is he now? Still actively playing for Wil in the second tier of Swiss football.
Jan Vennegoor of Hesselink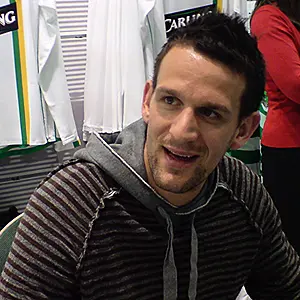 Left for Celtic where he became a big hit with the fans as he scored 34 goals in 78 hames and had a name that worked really, really well in a song. Played one season in the Premier League with Hull City that ended in relegation before moving to Rapid Vienna, but like many in this squad he couldn't resist one last ride in Eindhoven. Now a scout for the club, he was in the headlines in Holland recently for claiming that Celtic's Moussa Demebele would be a game changer for PSV. Guess he's still got an eye on Scotland, but that deal won't be happening any time soon.
Where is he now? Retired at PSV in 2012, currently part of PSV's scouting network.