For a multitude of reasons, some triumphs are recalled more than others. Here are a number of such triumphs which deserve to be recalled better than they are.
Ulster's European Cup win of 1999
With Irish rugby still mired in the doldrums, Ulster became the first Irish team to win the European Cup in early '99. Star players included David Humphreys (relieved of place kicking duties), Jonny Bell, Gary Longwell and Simon Mason. They beat French outfit Colomiers 21-6 in a try-less final in Lansdowne Road.
Ulster's victory has been relegated to a footnote in the years since, the kind of thing pedants are forced to remind people of, namely the kind of people who believe the Heineken Cup began the year Munster played Northampton in the final.
Ulster's European Cup win is commonly accompanied with an asterisk due to the self-imposed exile of the then formidable English sides.
Cork's All-Ireland victory of 2010
It would be interesting to examine the column inches that have been devoted to discussion of Donegal's 2012 All-Ireland victory and the amount given over to reminisces of Cork's triumph of 2010.
The former has had books written about it, songs sung about it, documentaries made about it. Their manager is in demand with talk show hosts and radio producers. He's a big draw.
By contrast, the identity of the 2010 All-Ireland football champions is something the casual fan might get wrong in a table quiz.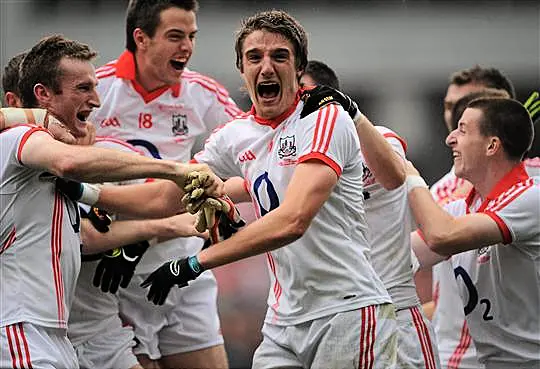 Why is that? It could be partly down to the supporters. The general consensus is that the Cork football team boasts the most apathetic fanbase in the GAA. That the county is home to a high proportion of the nation's hurling snobs may not be incidental in this regard.
Acquaintances recall there being empty seats in their vicinity during the 2010 final, a rare enough sight on All-Ireland football final day. Their qualifier loss to Kildare in the 2015 championship was played out in front of an attendance of just over 3,000.
The Cork team who won in 2010 had been knocking vigorously on the door for a number of years. Between 2004 and 2009, the only team that beat them in the championship was Kerry. In 2009, they entered the final as favourites and the form team. But a tepid second half performance cost them dearly and they were soundly beaten in a low-key, anti-climactic final.
Ironically, in the year they actually got the job done their form was a bit ropey. They lost in Munster, squeezed by Limerick and somehow managed to pip Dublin in the All-Ireland semi-final. They were much aided by the Dubs' inexperience and indiscipline.
Fortunately, a Down team who had emerged from nowhere accounted for Kerry in the quarters and stood in Cork's way in the final. The Cork team were often faulted for mental frailty but they stayed composed in the final quarter and managed to win a game they looked, for long spells, like losing.
Much has changed since the bizarre 2010 season. That year, Mayo lost to Longford in the first round of the qualifiers, Dublin trailed Wexford by eight points with a quarter left in the Leinster First Round, and Donegal were ranked 19th in the country. In GAA terms, 2010 feels longer than five years ago.
Ireland's 1974 Five Nations win
It used to be said that history is written by the winners.
In Ireland in the 21st century, history is written by the producers of Reeling in the Years. And they deemed Ireland's Five Nations triumph unworthy of inclusion in the 1974 episode.
The 1982 and 85 wins are given the box office treatment by the RTE montage makers. The 1974 win barely registers. This is principally because, unlike in '82 and '85, Ireland's 1974 Five Nations win came unaccompanied by a Triple Crown.
It was also won when the Irish were couped up at home watching Fred Cogley and Bill McLaren on the television.
That year, Ireland lost to France in Paris, drew at home with the Welsh, beat Scotland at Lansdowne Road, and scored four tries in a 26-21 win over England in Twickenham.
They were top of the table with a match to go but the last week was to be their bye-week. Wales would take the crown should they beat England at Twickenham. However, England unexpectedly won 16-12 thanks to a controversial David Duckham try awarded by Dublin referee John West.
The result left the Welsh fuming and Ireland top of the pile at tournament's end. Ireland didn't get much publicity following the victory. As a concept 'the championship' had really taken off by the mid-1970s.
This was, after all, the era of shared championships, a corinthian idea unthinkable in the modern game. Totting up points difference was a pedantic exercise unworthy of rugby men. They had jobs to go to, after-match pints to sup with opponents, and anecdotes to polish for future after-dinner speeches. They didn't have time to be calculating points difference.
The '74 competition is better remembered in Wales. Max Boyce decided to honour John West with the ditty 'Blind Irish Referee'. At a dinner in Wales in recent years, West told Boyce that 'it was a great pleasure to meet a minor Welsh poet who I had rescued from comparative obscurity.'
Declan Kidney's role in the Irish Grand Slam of 2009
The appointment of Joe Schmidt as his successor threw an unflattering light on Kidney's highly respectable reign as Ireland coach.
Kidney's time as Ireland coach ended badly with two flat Six Nations showings and a loss to Italy in Rome in the final game of the 2013 Six Nations.
And Ireland's truly staggering injury list wasn't enough to get Kidney off the hook. He was sacked in the days following the Rome match. Irish rugby fans seemed to tire of Kidney very quickly.
Leinster fans, in particular, tend to unreasonably scathing about his reign. It has reached the stage that one would forget that Kidney actually achieved something that Schmidt has yet to manage: guiding Ireland to a Grand Slam.
Ireland beating France over 90 minutes in Paris in 2009
Following Ireland's victory against Germany, many pointed out that it was the first time Ireland had beaten a front rank nation since Holland in 2001.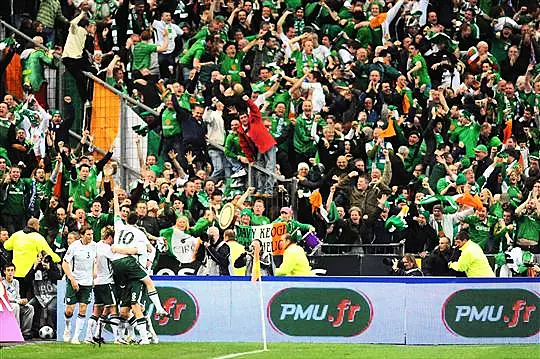 Well, most games of football last 90 minutes. And over 90 minutes, Ireland beat France in the Stade de France in November 2009. That was the only way they could have forced extra-time.
The rest of the tie has been obliterated in the public mind thanks to the Henry handball but Ireland played incredibly well during normal time.