Having entered this season with hopes of challenging for the Premier League once again, it's fair to say that Liverpool have fallen short of expectations up to this point in the campaign.
Results have been very mixed up to this point, and while injuries haven't helped, a number of key contributors have looked as though their exploits last season have taken a physical toll on them.
One player that hasn't been lacking in energy is Darwin Nunez.
The club's big money addition over the summer, he has shown glimpses of why Jurgen Klopp sanctioned a move from Benfica that could eventually be worth €100million. There were times he struggled earlier in the early weeks of the season, but his goals over the last few games have given an idea as to what he is all about.
A delightful @andrewrobertso5 cross, met by a glancing @Darwinn99 header 😎 pic.twitter.com/HpxNNBBVBn

— Liverpool FC (@LFC) October 27, 2022
One thing that is noticeable is how much the Liverpool supporters have taken to the Uruguayan. Perhaps it was the ridicule directed his way from opposition fans on social media that sparked it, but rarely have they been so desperate for a new signing to do well at the club.
Robbie Fowler believes that much of that is down to the striker's approach to the game.
Speaking at a media event to mark the 30th anniversary of Liverpool FC's partnership with Carlsberg, he said that he has no doubt that Darwin Nunez will be a success at Anfield in the long-term.
They're willing him to be at his very best because they know he's a good player. Okay, it's been a bit stop-start after getting foolishly sent off and having a few aches and pains.

The club have done what they needed to in terms of trying to get him up to speed. I know for a fact that he worked very, very hard in pre-season. Liverpool is based on energy and drive and he was up to speed with that. The fans see that, someone who is anxious to do really well...

It's simple in football, there is no two ways about it. If you have an incredible appetite of working hard and the fans can see that, they will take to you.

If you're one of those players who sort of has a little jolly up on the pitch, we all know the fans are not stupid. They've been going to games for a long time and see when players put that effort in.

With Nunez, and his goals have been brilliant and perhaps he could have had a few more, he is perhaps too anxious to impress. He just needs to calm down a little bit and then more goals will come. He has all the attributes he needs to be a top player...

The simple factor is you have to go play your own game and do the stuff you were doing to attract the Liverpools and the clubs who were keen to sign him. His record last year was fantastic. I do think he has been anxious and it will come.

It's far from it that I'm having a go at him. We all want to see him do well and take that little anxiety out of his game because it won't help him in the long run.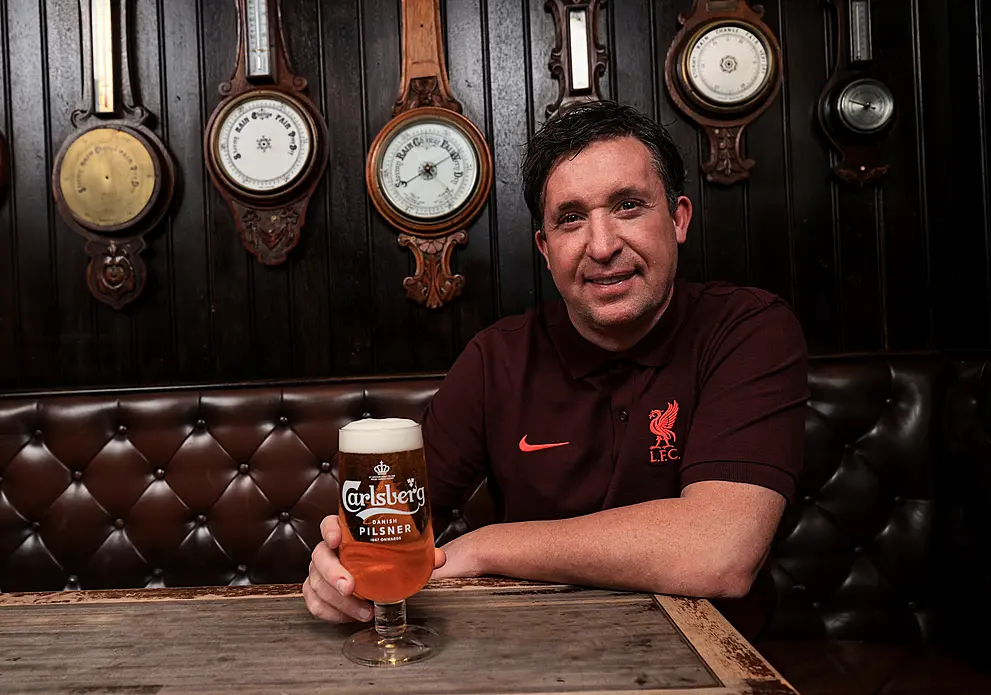 Sunday's game against Spurs will provide Nunez's next opportunity to make a mark in the Premier League, with a result needed in that one if Liverpool are to move up the table before the World Cup break. Fowler believes that month-long layoff could be coming at the right time for the club as they attempt to get back on track.
Mohamed Salah is one player that will come back refreshed, with Egypt having failed to qualify for the tournament in Qatar. Once he returns, he will be chasing down a major Liverpool milestone.
Robbie Fowler has been the club's top goalscorer in the Premier League ear for two decades, although Salah is now just six strikes behind his tally 128 goals.
He admitted that while he wanted to hold onto that record for as long as possible, he doesn't mind passing the mantle to the club's current star player if success on the pitch follows.
I wanted to keep that record, I wanted to keep it forever. I was probably the only one who wanted him to leave in the summer!

In all fairness I'm a Salah fan and you know what; I'll be made up.

If he is scoring goals that means Liverpool are winning games. I want them to win every game, every trophy, and if they're doing that by Mo Salah scoring goals then I'm happy.
It would be a surprise if Salah does not well surpass that mark by the end of the season.
Fowler and other Liverpool fans will be hoping that it translates to some more team success on the pitch.
*****
Pictured is Liverpool FC Legend Robbie Fowler, who this week visited Belfast and Dublin in celebration of Carlsberg's 30th year in partnership with the club, alongside former Liverpool FC and Republic of Ireland player John Aldridge.
Passionate supporters of the Reds since 1992, Carlsberg teamed up with Aldo and Fowler to surprise a group of unsuspecting fans at a Liverpool FC supporters' five a side match. To find out how they got on, follow Carlsberg Ireland on Instagram.