2017 will be the first year since 1998 that Robbie Keane hasn't been involved with the Republic of Ireland men's senior team.
It's not news, but it's still weird to think of an Ireland camp without Robbie Keane in it and while he will almost certainly be involved in the coaching setup at some stage in the near future, for the first time in 19 years there's no Keano in the discussion when squads are named or matches are previewed.
Instead, we've got countless memories and moments to look back on, and while we did a whole lot of that when his retirement was announced a few months back, I copped something that has popped up time and time again, but has never really been noticed.
Robbie Keane has his own unique little warmup routine that he does in training, and before matches... And he's done it his whole life.
I remembered it when I saw this promotional video on Robbie Keane's own Facebook page, and knew I'd seen it many times before.
Keepie-uppies, a neck-stall, roll the ball down the back and flick it up with a back-heel, catch it and do it again.
I myself instantly recalled seeing him do that when I was maybe 12 or 13, and headed out into the back garden to master it myself. But where did I see it?
There is no more extensive collection of Irish training photos down the years than SportsFile, so that was my first port of call, and sure enough I found some examples from his first year as an Ireland player: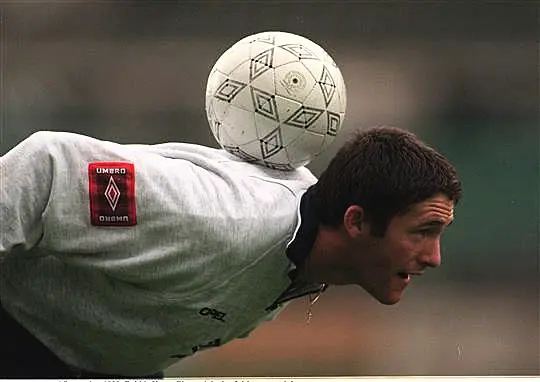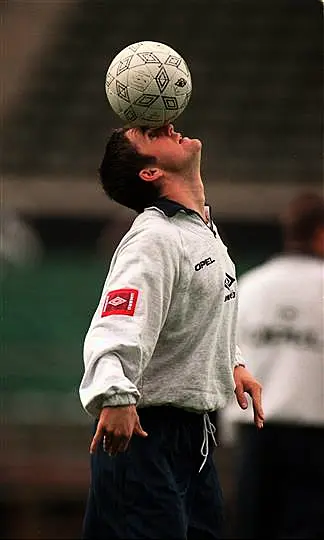 So I jumped forward a few years, and as he became part of the furniture with Ireland, he always went back to that same old trick.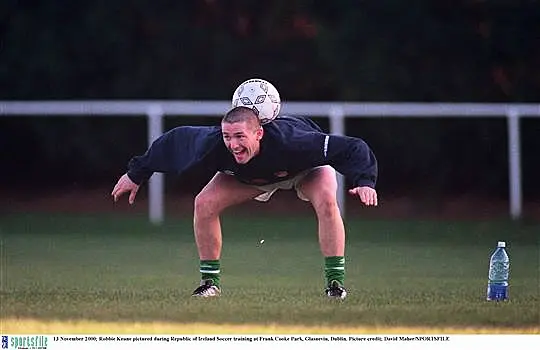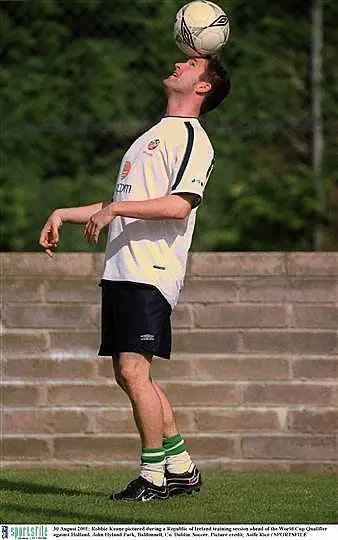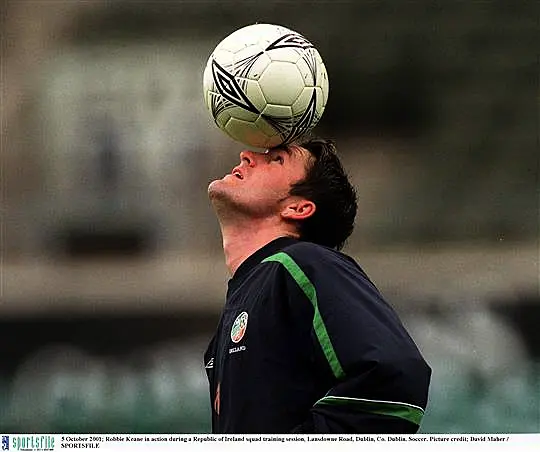 But I knew there was one clip that I recalled from my childhood, and I had seen it enough times to know that it wasn't just a one-off, so it had to be as part of something I watched over and over again at that age...
And when it comes to that, I knew it had to be from 'Rising Sons', the outstanding RTÉ documentary on Ireland's 2002 World Cup.
Sure enough...
The example from the Facebook video above was not the only recent one, as he regualrly used it to impress the fans out in LA, right up until his last season.
And he's getting better at it, too: