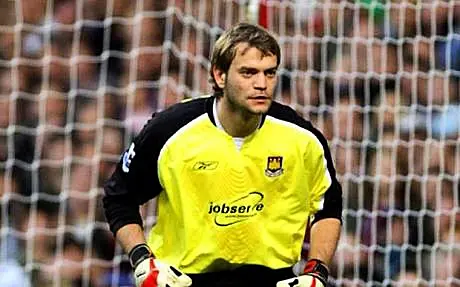 Roy Carroll spoke to Sid Lowe ahead of tonight's Champions' League last 16 first leg, between Olympiacos and Manchester United this evening.
He's not first choice for this evening, but he gave a cracking interview to The Guardian. Some of the revelations include:
He was in rehab under a false name in London two months after leaving Danish club Odense in 2011. He said "I had two or three really bad years. I hope people understand: they think footballers have a great life but there can be depression and drink. Players get dragged into things, there are so-called friends. If you're young, you don't play and you're getting £20,000 a week, do you sit in the house? I was concentrating on going out, not on my football, but now my life in Greece is completely different."
He became goalkeeping coach at Barnet and took temporary change for a short spell, winning the Hertfordshire Senior Challenge Cup.
He was unemployed for eight months after a one-year deal with Preston fell apart at the last minute - when manager Phil Brown told him they'd signed another keeper.
He signed for OFI in Crete after an unexpected call from a Greek agent.
He saved a penalty with his first touch for Olympiacos - it was away to Rubin Kazan in minus 13 degrees; Carroll took five minutes to take his extra layers of clothing off before taking the field.
He spoke highly of Alex Ferguson: He calls Ferguson a "father figure to everyone, not just the players, someone who when he talked you listened"
He is back in the Northern Ireland squad and hopes to play in the 2016 qualifiers, but conceded that he needs first team football to realise this. But will he play on Sundays?
You can read the full interview here.