Sean Maguire's return from injury has been outstanding. After a hamstring injury ruled the Irishman out of for the World Cup play-off and four months, he returned last week to score twice and secure a crucial victory for Preston North End. Last night he once again came off the bench and grabbed the winner, delivering a timely reminder to Martin O'Neill ahead of this week's squad unveiling.
? Three goals in two games since his return from injury for @Seani_Maguire_! ⚽️?

Watch the highlights from last night's win over @bcfctweets ➡️ https://t.co/TrIjTrEoIW #pnefc pic.twitter.com/wIVjwhAC4U

— Preston North End FC (@pnefc) March 7, 2018
Maguire celebrated his first goal since the injury by taking off his jersey and tearing into the corner, despite there being considerable time left in the game. However, when speaking to the Preston North End podcast, Maguire revealed it did not matter how long was left or what the score was, the top was coming off.
The adrenaline was just pumping through my veins the moment I came onto the pitch. I'd fans screaming my name, 4'000 fans in a massive local derby. Taking off my top, it was just letting out frustration from the past four months off my shoulders. I've told people, even before the game, if I'm scoring I'm taking off my top. I don't care what minute or how the games going, I'm taking off my top here.

I made that run like I like to do, all I had to do was stroke it home.
Last night's celebration was as vigorous, although Maguire has a touch of regret about his prolonged knee-slide celebration: 'I kind of regret knee sliding, my knees are in bits today because of the hard ground. I wouldn't change it for the world, it was worth it! '
He followed up on this point on Instagram.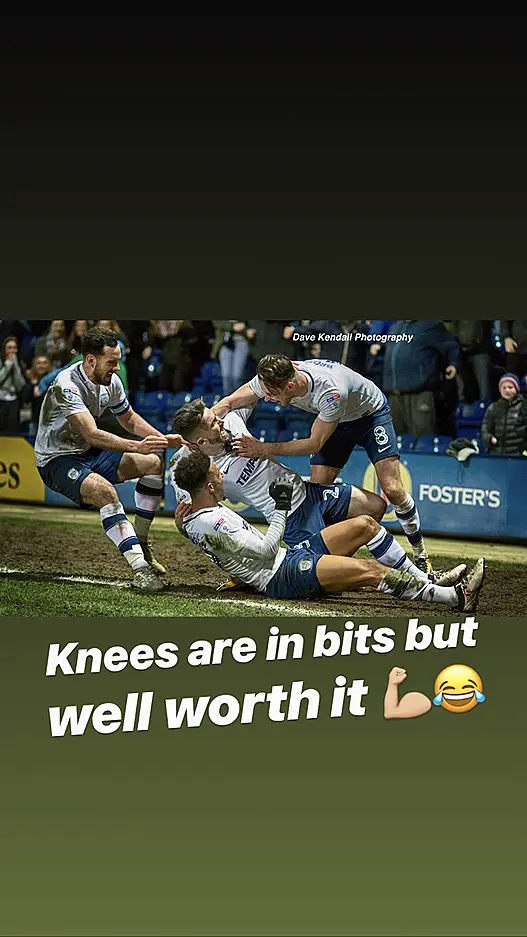 Maguire is precisely what Preston have been crying out for this year. The former Cork City man thrives through the centre and can happily fend off scraps as the lone man up front.
Given his recent form, it can't be long until we see some of these iconic celebrations in a green jersey.
You can listen to the interview in full here.