Brothers and sisters are fine and all, but cousins are what makes Irish family life truly great. Here are some of Ireland's most famous sporting cousins and relatives. Some people included on the list are DJ Carey, Paul O'Connell and Robbie Keane.
Most of us can claim 30 to 40 cousins - there are people with whom we share familiar kinship but rarely any great awkwardness. Childhood, and childhood sport, is often all about the cousins.
Inevitably, there are some famous sets of Irish sporting cousins. Here are some of the best famous Irish relatives.
10 famous Irish sporting cousins
Here is our list of the most famous Irish sporting cousins and relatives
Robbie Keane and Jason Byrne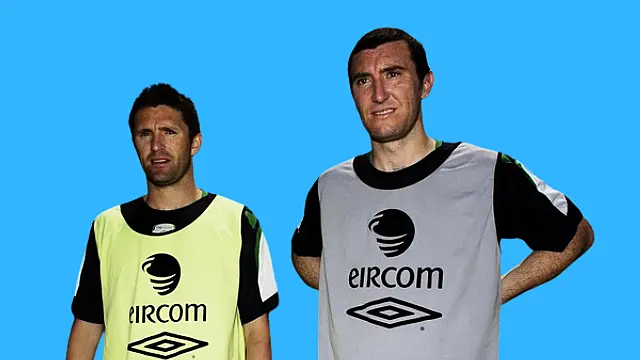 The premiere Irish sporting cousin combo. Two of the best Irish strikers of the noughties happened to be first cousins. Robbie is Ireland's all-time leading scorer. Jason is second on the League of Ireland's all-time leading scoring list.
Robbie's mam and Jason's mam are sisters and the two honed their goalscoring craft in the Glenshane estate of Tallaght back in the late 80s.
Dessie Farrell and Seamus Coleman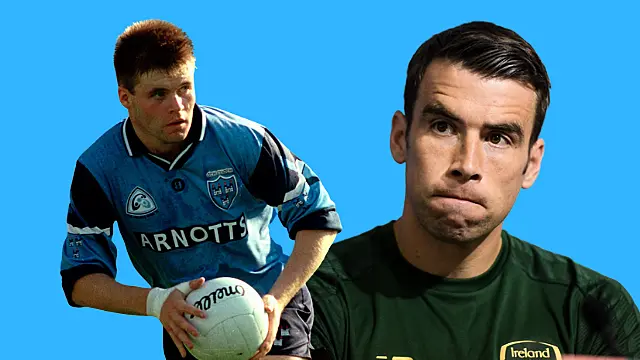 The current Dublin football manager has very strong ties to Donegal, as his mother Anne hails from Crove, which is 25km from Killybegs, aka Seamus Coleman's home town.
The Everton captain and the Na Fianna legend just happen to be first cousins.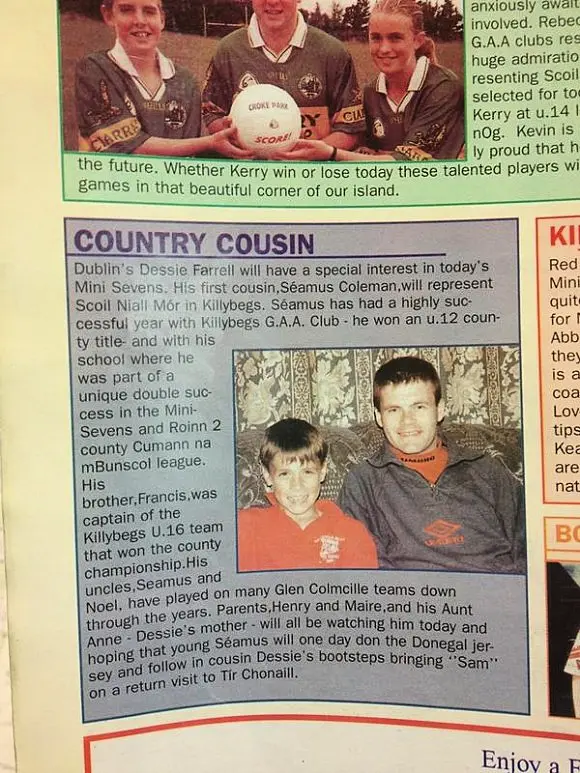 Kilkenny hurling legends Richie Hogan and DJ Carey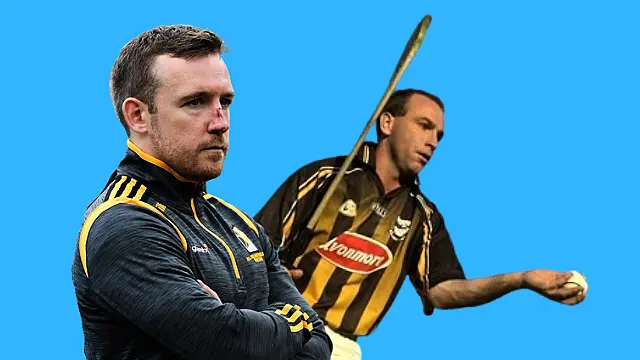 Many know that these two Kilkenny greats are related in some way. Not everyone knows they are second cousins.
Hogan admitted to Cliona Foley in 2014 that there's a link between his play and his place on the family tree.
The better I play the closer the relationship is.

We go from nephews to cousins to just neighbours, depending on how bad I play!
Ciarán Kilkenny and lots of Irish sporting personalities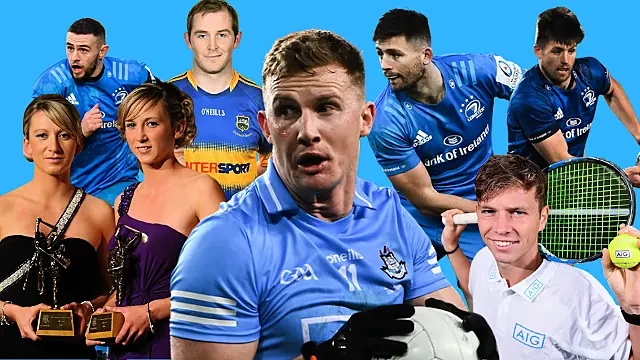 No Irish athlete boasts the sporting family ties of Dublin footballer Ciarán Kilkenny. You'll find cousins of Kilkenny amongst the upper crust of Irish rugby and tennis, as well as the GAA.
The seven-time All-Ireland winner for Dublin hurled with the Dublin minors, and hurling is in his family genes. He is a first cousin of Galway camogie stars Niamh and Aoife Kilkenny. Kilkenny also has strong connections to Tipperary and former Tipp hurler Gearoid Ryan is a cousin.
Meanwhile, Ross and Harry Byrne of Leinster are second cousins of Kilkenny, as is Leinster flanker Josh Murphy. 21-year-old tennis player Simon Carr, who's currently ranked 543rd in the world, is also a second cousin of Kilkenny.
Paul and Eoghan O'Connell
The current Ireland forwards coach and the current Rochdale captain share both a surname and a family bond. Eoghan 'Bonesy' O'Connell grew up in Cork and came up via Avondale United. His father Damien was a Cork City player.
Meanwhile, Paul O'Connell's father is a Sunday's Well man who moved to Limerick from the Rebel county. Paul and Eoghan are cousins.
Wes Hoolahan and Thomas Morgan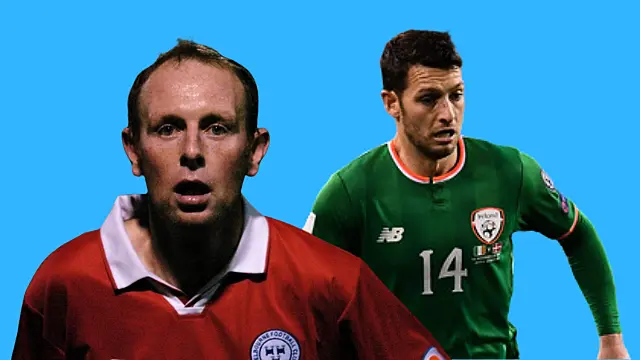 Wes is rightly remembered as one of the best Irish footballers of the past 25 years but his first cousin and former Shels teammate Thomas Morgan was no slouch either.
Morgan played on the Ireland side that won a bronze at the 1997 U20 World Youth Championships under Brian Kerr.
Darragh Fitzgibbon and Richie English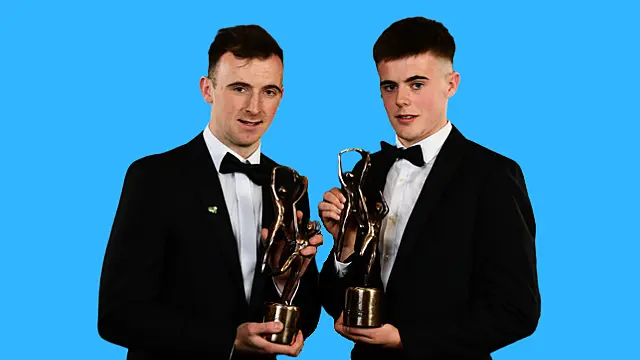 The 2018 All-Ireland hurling semifinal between Cork and Limerick was one of the most memorable hurling matches of this century. It also featured two first cousins going head-to-head: Cork's Darragh Fitzgibbon and Limerick's Richie English.
Fitzgibbon grew up not far from the Limerick border in Charleville and English is from Doon.
Gavin Coombes and The O'Donovan Brothers:
Thanks to Kieran McCarthy on Twitter who sorted out this one for us.
Gavin Coombes, the Munster flanker and West Cork Mafia member, who's been tearing it up for the red men this season, is first cousins with West Cork's favourite sons, Olympic medalists Paul and Gary O'Donovan!
Some set of first cousins here.@Munsterrugby's Gavin Coombes picked up his first West Cork Sports Star monthly award tonight.
He name-checked his first cousins, Gary & Paul O'Donovan, who are serial winners.

First to ten wins.
Paul: 6 monthly awards.
Gary: 4.
Gavin: 1. pic.twitter.com/i3GogzfwZz

— Kieran McCarthy (@KieranMcC_SS) January 21, 2021
Joe Biden and the Kearneys
Okay this isn't exactly a sporting cousin connection but we'd be crazy to leave it out. T
he 46th US president has links to the Wee County and counts Louth's most famous rugby duo as his fifth cousins.