A frankly ridiculous photo has come out of Poland this weekend, which shows a fan engulfed in flames after a considerate member of stadium security unleashed a blast of pepper spray to get him off the fence. The absolute lunatic.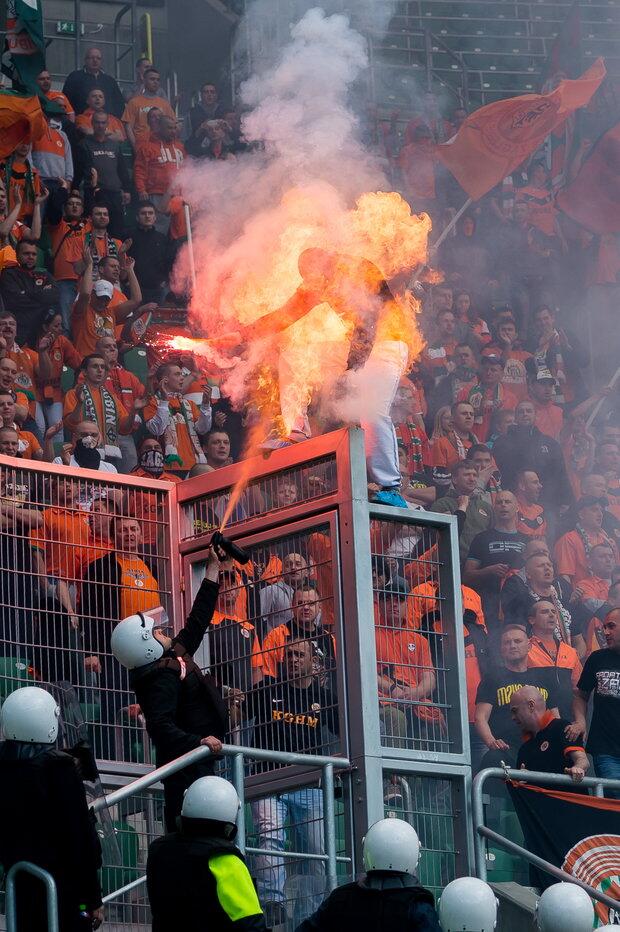 Zaglebie Lubin were away to Slask Wroclaw when the Lubin fans struck up a vocal, flare-filled display of support. Not happy with the pyro, the well-armoured Wroclaw steward (not police, as far as I can tell) moved in to put out any flares within easy spraying distance.
Take a look at a video of the incident below. You can see the flare-up in the bottom left-hand corner from the 1.40 mark. The engulfed fan didn't stay ablaze for long and fell down from the fence before scurrying back into the crowd. According to Polish football watcher @rightbankwarsaw, the guy was unharmed by the incident.
Advertisement