Manchester United's 7-1 win aggregate over Club Brugge assured there would be quartet of Premier League clubs taking part in today's Champions League draw for the twelfth consecutive season.
The format for the draw is different this year as the Champions from the top eight European leagues make up Pot 1, which means Chelsea join the likes of Barcelona and Juventus, while Pot 2 is arguably stronger than the first.
The pots are set for tomorrow's Champions League group-stage draw: pic.twitter.com/qOq6Jk7ypX

— Paul Carr (@PCarrESPN) August 26, 2015
Real Madrid, Arsenal and both Manchester clubs occupy Pot 2 along with Atletico Madrid. This means there are some potential horror draws for every team in the competition this season.
Here are the best and worst scenarios for the Premier League teams in today's 4:45pm draw:
Chelsea: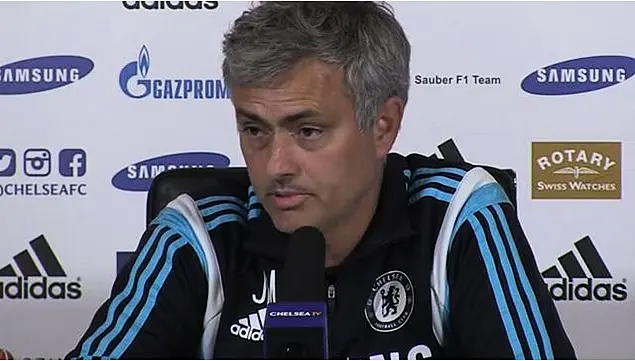 Best case scenario: Porto, CSKA Moscow and Malmo
Porto are a favourable in Pot 2 as they've lost a slew of top players in Jackson Martinez, Alex Sandro and Danilo while Bayer Leverkusen have already knocked out a strong Lazio side. CSKA Moscow would be best in Pot 3 despite their synthetic pitch while Swedish team Malmo are preferred to Kazakhstan's FK Astana for geographical reasons.
Worst case scenario: Real Madrid, Roma and Wolfsburg
The potential nightmare draw for Jose Mourinho. A reunion with former club Real Madrid could be on the cards while Roma have added to their strong squad with the signings of Edin Dzeko, Lucas Digne and Mohamed Salah. The second-best team in the Bundesliga complete the group as Wolfsburg are a ridiculously strong team to be in Pot 4.
Arsenal, Manchester City & Manchester United:
The trio are all placed in Pot 2 of the draw and therefore face the same dream, or nightmare draw.
Best case scenario: Zenit St Petersburg, Olympiakos and Malmo.
The best draw from Pot 1 is Andre Villas Boas' Zenit side, while they dominate the weakest of the top eight European leagues, they repeatedly under-perform in Europe. The shorter trip to Greece is preferred to another trip to Russia club or Turkey, while Malmo's win over Celtic proved one thing, they're both poor teams.
Worst case scenario: Barcelona, Roma and Wolfsburg.
The nightmare draw for the English teams, it's very likely that one of the trio will face Barcelona as they can't be drawn against La Liga clubs Real Madrid, Valencia and Atletico Madrid from Pot 2. That leaves only Porto and Bayer Leverkusen who can prevent a draw against the best team in the world.