In this limited series, Balls will speak to those on the ground in order to take a look at the progress of three members of the Ireland squad who are attempting to establish themselves at both club and international level.
Part 2: Gavin Bazunu
*****
For quite some time, Nathan Collins has been viewed as a prospect that had the talent to go a long way in the game.
He first hit headlines in this country when he captained Stoke City at the age of 18, becoming their youngest ever captain in the process. He was soon linked with the likes of Manchester United and Chelsea, but it was Burnley that would bring him to the Premier League.
Sean Dyche brought him along slowly last season. He spent much of the first half of the campaign as a backup to Ben Mee and James Tarkowski, but he would flourish after Christmas even though the club would eventually be relegated.
Whereas Collins was not immediately thrown in at the deep end at Turf Moor, that has not been the case at Wolves.
The Arrival
Nathan Collins was linked with quite a few Premier League teams over the summer, although Burnley were never going to let him go on the cheap. It was Wolves that eventually did strike a deal for his services, with the £20.5million they paid to secure his signature making him the most expensive Irish player of all-time.
Perhaps as a result of that sizeable fee, Birmingham Mail Wolves reporter Alex Dicken said that the club's supporters were excited about the prospect of his arrival. However, the sudden departure of club captain Conor Coady would put just a bit more pressure on his shoulders.
It was very positive (the reaction to his signing). Wolves had been searching for an experienced centre back since 2019. They hadn't made a serious addition, event though two managers had said that they wanted one. It was a bit step in the right direction on the transfer front for Wolves.

From the limited time they had seen him, Wolves fans rated him highly. It was quite clear he was a player they needed.

From what I understand, he was always going to come in and play. He was always going to be first choice alongside Kilman. The way it all happened with Coady going to Everton, it probably did add some pressure for Collins because he is then directly replacing the Wolves captain who has been really popular for this team.

It's also not fair to compare Collins to Coady, because Coady played all of his football in a Wolves jersey in then middle of a back three protected by two big centre backs on the outside.
Wolves have long been attempting to make the move from a back three to a back four, with the signing of Collins carried out with this in mind.
Unfortunately, it has been all been plain sailing for either his or the team this season.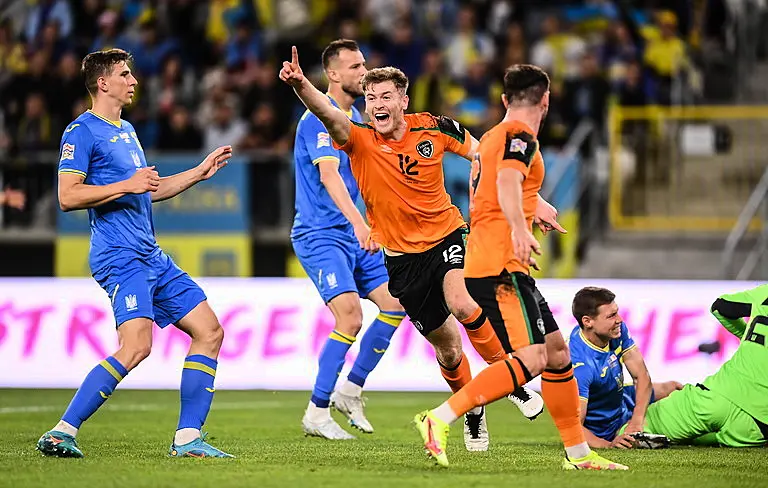 The Form
Initially, Nathan Collins had little trouble adapting to his new surroundings. His form in the opening weeks of the season was exceptional, putting in the the type of displays that more than justified his price tag.
However, a moment of madness and a red card against Manchester City would halt his obvious progress. With the Irishman out of the side, Wolves began to struggle defensively. They have never really recovered from that lapse in form, despite his return to the starting XI. After a torrid run, they currently sit bottom of the league and have sacked manager Bruno Lage.
There is perhaps a sense of bad luck about some of that run.
According to fbref.com, the team's xG conceded, which measures how many goals you would expect the club to concede based on the chances they are giving up, is pretty much identical to Liverpool's. Despite this, they have conceded six more goals. That likely comes down to facing some in-form strikers and the goalkeeper needing to do a little bit better.
As for Collins, while he is not at his best at the moment, Alex believes he has been a bit unfortunate in recent weeks. He believes that new boss Julien Lopetegui will look to sign another centre back in January, something that could help the 21-year old in the long run.
Collins plays on the right side of defence and next to him you have Nelson Semedo or Jonny, this season they have been having a competition who can play worse. At the end of the defeat to Brighton, I don't think he was to blame for what happened because Semedo got sent off, but Collins was on his knees after the game. He was distraught with what had happened.

I've seen that on a few occasions. A lot of the Wolves players this season have gone down the tunnel after a defeat and not acknowledged the fans, whereas Collins has. He has even apologised to them when things have gone wrong. There is already a relationship there between him and the fans, they can see that he is trying.

The acknowledgement is there on his part that he is not playing his best football. He probably needs to take it less personally. At this stage in his career, if Wolves had the option of leaving him out for two or three games it probably would have been a good thing...

I do presume that one of Lopetegui's first moves in the transfer market will be to bring in a more experienced centre back to compete with Collins and Kilman, or slot in between them if they go to a back three.
A quick browse on social media will tell you that their fans certainly are not putting the blame for the club's form on the young centre back's shoulders.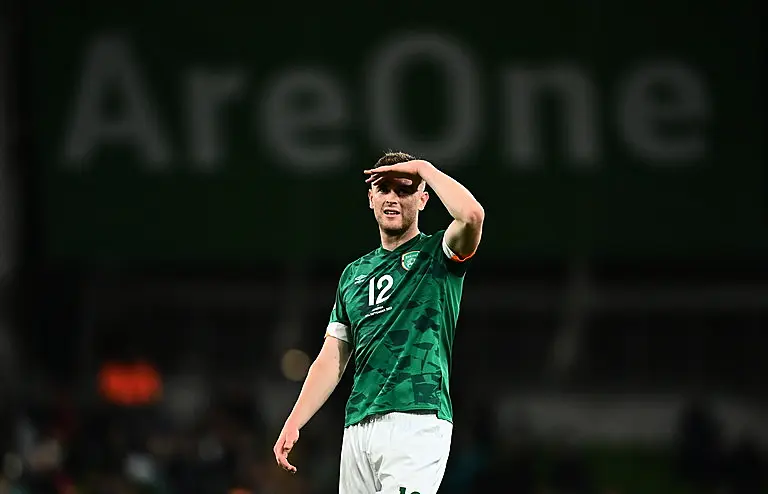 The Next Step
As mentioned above, a couple of games out of the firing line may help Nathan Collins rediscover his form. However, any new addition is highly unlikely to displace him in the long-term. After all, it is likely that Wolves see him as a saleable asset, one that could fetch quite the profit further down the line.
When you consider where most centre backs are at this point in their careers, the Leixlip native has done remarkably well to get to this level. He is a proven performer in the Premier League and has already racked up £35million in transfer fees.
Possessing pace, strength, ability in the air, and calmness on the ball, he is the prototypical centre back in 2022. As a result, this was unlikely to be his last big transfer move.
Alex feels that it is somewhat inevitable that he ends up at one of the biggest clubs in the English top flight.
I personally think he is one of the best 21-year old players in the league.

Under this manager, there is an expectation that they won't be involved another relegation battle and will probably look to push towards those European places again.

When I sat down with Collins over the summer, he said he had come here to finish seventh and above. Obviously that has gone to pot, but there is a great deal of hope that next season can kick on. To do that, they will need Collins playing well at the back.

If he does that and has two good full seasons in the Premier League, I can't see why the top clubs wouldn't look at him. Even if he has two more good full seasons, he is only going to be 24. I'd expect him to go and play for one of the top clubs. He needs to with the ability that he has got.
Considering the talent at his disposal, it would be a waste were he not to end up playing for a club that is battling at the top end of the division.
His experiences at the other end of the table over the last 18 months will likely only improve him going forward. That can only be good news for Ireland.