West Ham defeated Arsenal in the FA Youth Cup final last night - but there wasn't too much interest in the fixture from an Irish perspective. The Brexit rules make it difficult for an Irish player to play a major role in the competition.
However, a number of promising young Irish footballers to have played in the FA Youth Cup final over the past 28 years. In 1995 alone, there were five Irish players involved in the fixture. We've decided to take a look at all the Irish players to appear in the biggest fixture in underage youth football in England since 1995, and how they fared after their youth success.
The Irishmen to play in the FA Youth Cup Final since 1994-95
1995 - Manchester United v Tottenham Hotspur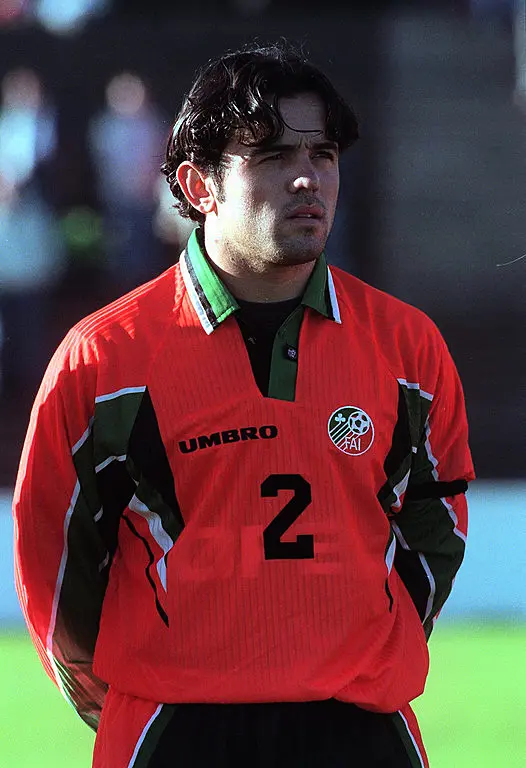 The Spurs team beaten on penalties by Man Utd in the 1995 FA Youth Cup final contained no less than 5 Irishmen.
Dubliners Stephen Carr and Ross Darcy were joined by a trio of English born players Neale Fenn, Peter Gain and Kevin Maher. All 5 represented Ireland up to under 21 level with Carr going on to play for the senior team. Darcy's career was cut short by injuries but the rest all had long careers as players, if not at the top level in England. Fenn has recently been sacked as manager by Cork City, while Maher is a coach with Bristol Rovers. Carr played nearly 400 games in the Premier League and captained Birmingham City to the League Cup in 2011. He was twice voted in the PFA Team of the Year.
1996 - West Ham United v Liverpool
The West Ham team beaten by Liverpool contained several players who would go on to be household names; Rio Ferdinand, Frank Lampard and (in this writer's household anyway) future St Patrick's Athletic defender and Welsh international David Partridge.
The two Irish youth international involved were goalkeeper Alex O'Reilly and Lee Boylan. Both English born players would go on to have careers in the lower reaches of English non league football. O'Reilly represented England at beach football and Boylan would go on to play for England C.
1997 - Leeds United v Crystal Palace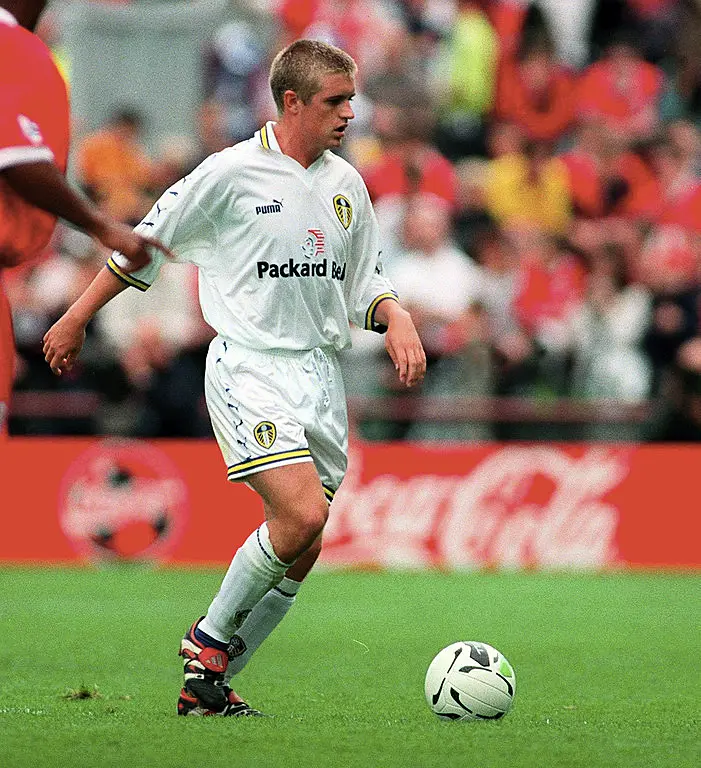 Our first FA Youth Cup winners come from Leeds United where three Irish featured in their win over Crystal Palace. Stephen McPhail and Alan Maybury went on to represent Ireland at senior level with Damian Lynch having a fine career in the LOI. McPhail is currently sporting director at Shamrock Rovers.
The Palace team contained Galway man Tony Folan who would go on to play for Brentford, Bohs and Galway before a succession of injuries forced him out of professional football. Waterford native Richard Kennedy played in England, Wales and here at home. He's a personal trainer here. Future Ireland international Clinton Morrisson lead the line for Palace. He'd earn 36 senior caps after declaring for Ireland in 2000.
1998 - Everton v Blackburn Rovers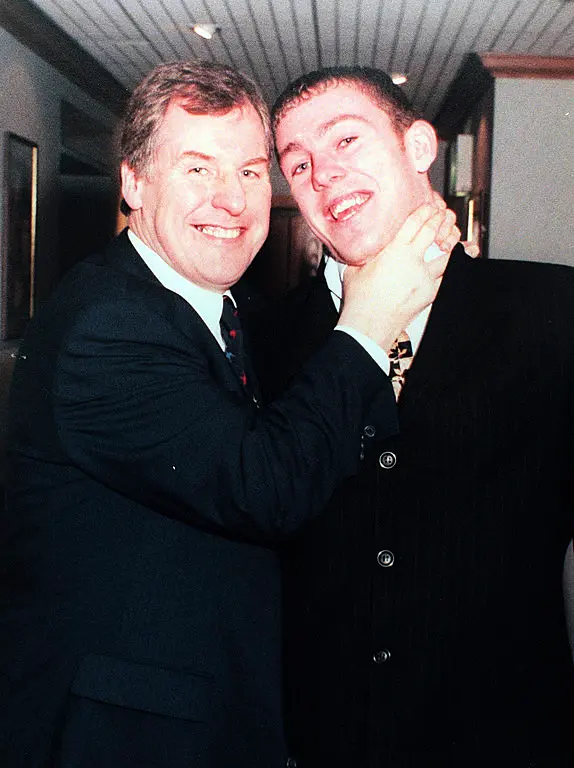 The winning Everton team of 1998 contained two lads from Dublin. Goalkeeper Dean Delaney would go on to have a long career in the LOI. Richard Dunne would go on to be one of our best defenders in a generation, play over 600 times in England, win 80 caps and earn iconic status for one performance in Moscow.
The losing Blackburn side contained Peter Murphy who won his solitary cap on the US tour of 2007 during a 12 year career with Carlisle. He's currently manager of Annan Athletic in the Scottish League Two.
2000 - Arsenal v Coventry City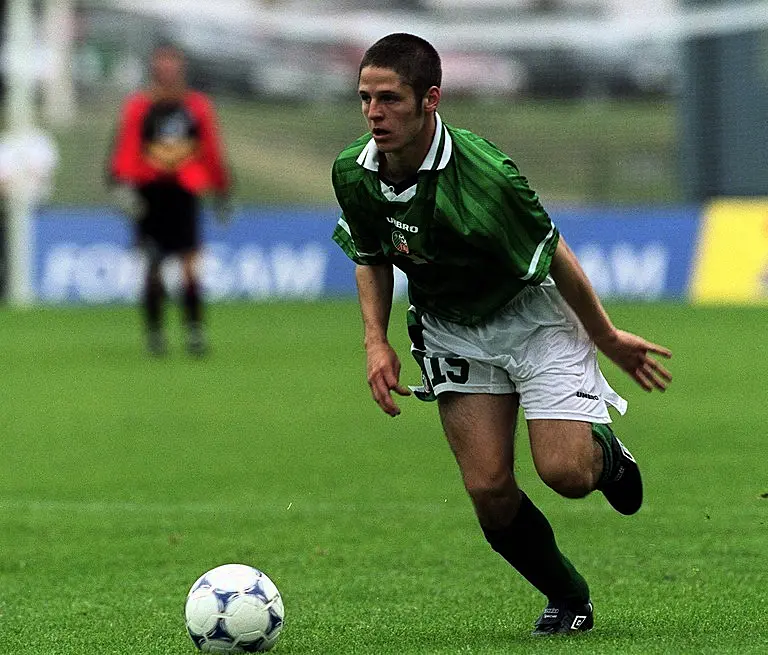 A pair of Grahams represented Arsenal and Ireland in 1999. Goalkeeper Stack's long career included only League Cup appearances for Arsenal. Striker Barrett managed a couple of Premier League appearances for Arsenal early on but spent the rest of his decent career elsewhere. He scored twice for Ireland as he earned 6 senior caps between 2002 and 2004. They beat Coventry in the final.
2001 - Arsenal v Blackburn Rovers
Three years before making his U-21 debut for Ireland, Jonathon Walters was part of the Blackburn team beaten by Arsenal in the 2001 final. No one could argue that Walters worked hard for every minute of his long and successful career. He went on to score 14 goals in 54 appearances for the senior Ireland team.
2002 - Aston Villa v Everton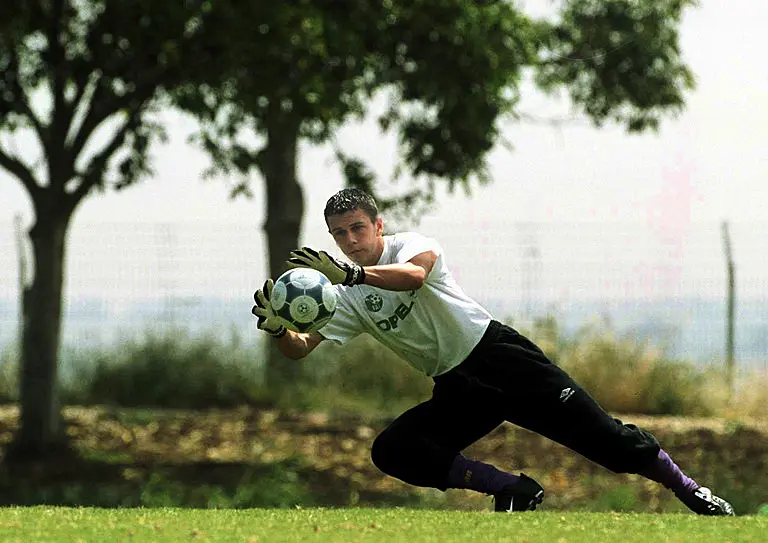 The winning Aston Villa team of 2002 had 3 Irish men in it. Steven Foley-Sheridan's career never took off due to injuries (he also played in the 2004 final for Villa as they lost to Middlesbrough) while Peter Hynes drifted out of the LOI in his mid 20s. Goalkeeper Wayne Henderson played 6 times for the Ireland team but he too had his career cut short in 2011 due to a succession of injuries.
2003 - Manchester United v Middlesbrough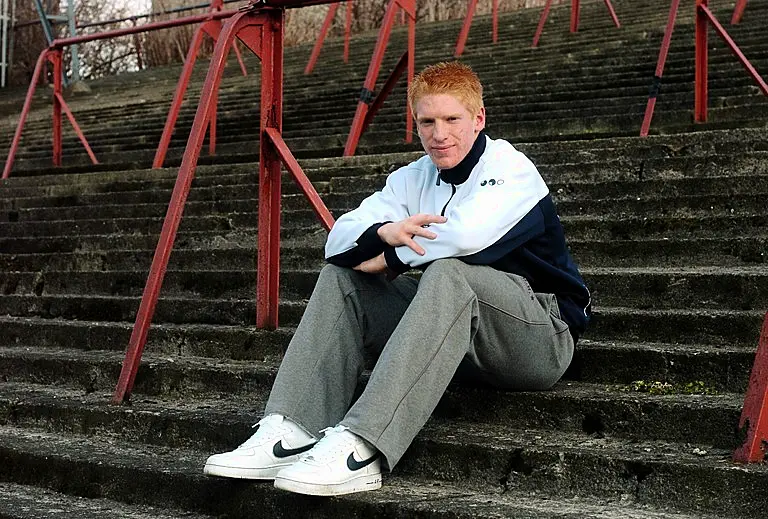 Winning side Manchester United had a boy from Wicklow at the heart of their defence and Paul McShane would go on to have a terrific career with Sunderland, Hull and Reading. Incredibly, McShane re-signed for United as a player-coach for the under-23s last summer.
2005 - Ipswich Town v Southampton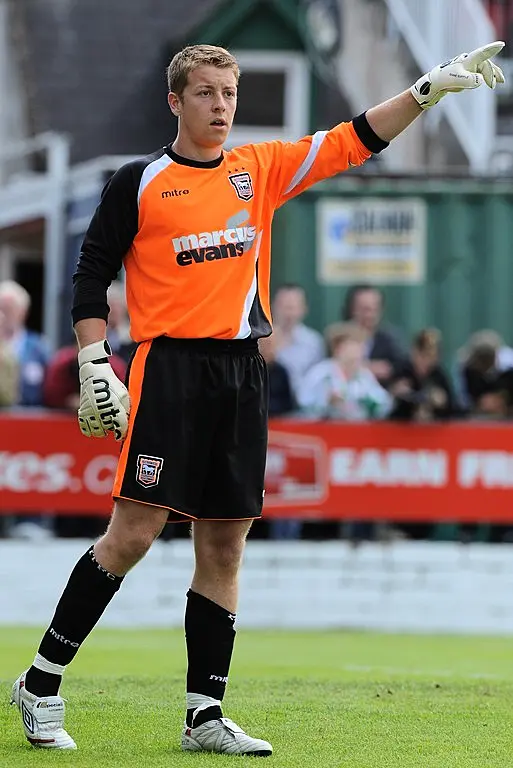 No recent winner of the FA Youth Cup had more Irish men in it than Ipswich Town in 2004-05. In goal Shane Supple made an early breakthrough with Ipswich but retired from pro football in 2009 having grown disillusioned with the game. After starring for Crumlin United in the LSL, he was tempted back into the paid ranks by Bohemians in 2016 before injury forced him to quit in 2018.
Owen Garvan also made the breakthrough and made over 200 appearances in the Championship before drifting down the leagues. He last played for St Patrick's Athletic in 2018 before announcing his retirement in 2020. Dubliner Michael Synott and Corkman Cathal Lordan had brief spells in the LOI before leaving professional football early on. Lordan is a coach with Cork City's academy teams.
On the losing Southampton team, Dublin-schooled Leon Best starred alongside Gareth Bale, Theo Walcott and Adam Lallana. He went on to win 7 caps for Ireland in a long and successful career.
2006 - Liverpool v Manchester City
Liverpool won the Youth Cup in 2006 with Stirling-born Jimmy Ryan in midfield. Ryan would go on to play for Ireland U-21s and is now a free agent after a spell with Rochdale. The losing Manchester City side contained three Irish lads who didn't make the breakthrough in England. Michael Daly played a bit in the LOI but is playing in the Leinster Senior league now, Karl Moore retired in 2020, and Gary Breen is currently with Dungannon Swifts.
2007 - Liverpool v Manchester United
Liverpool again won the title with Jimmy Ryan. They beat Manchester United on penalties with Christy Fagan and Conor McCormack on the United side (Fagan scored in the shootout). Both have won a lot of medals in the League of Ireland with McCormack still playing for Galway United. Fagan became a hero for St Pats fans when scoring the winning FAI Cup goals in 2014 but struggled with injuries after that. He hasn't played in a couple of years now.
2008 - Manchester City v Chelsea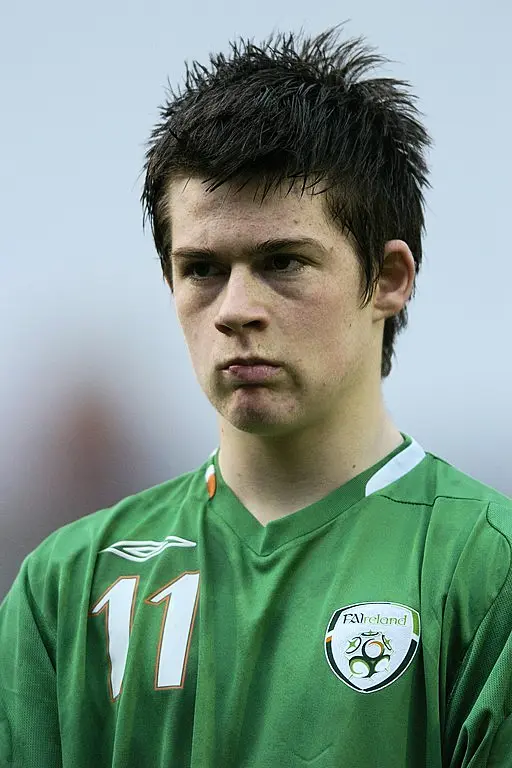 Manchester City won with Dubliner Donal McDermott in the side. He never really established himself at any club after that (including winning a league title in half a season with Dundalk) and last played for Swindon in League Two in 2018.
2009 - Arsenal v Liverpool
Arsenal beat Liverpool in 2009 with the help of two lads who represented both England and Ireland at underage level. Rhys Murphy is currently with Southend United while midfielder Conor Henderson last played in Bulgaria with Pirin Blagoevgrad.
2010 - Chelsea v Aston Villa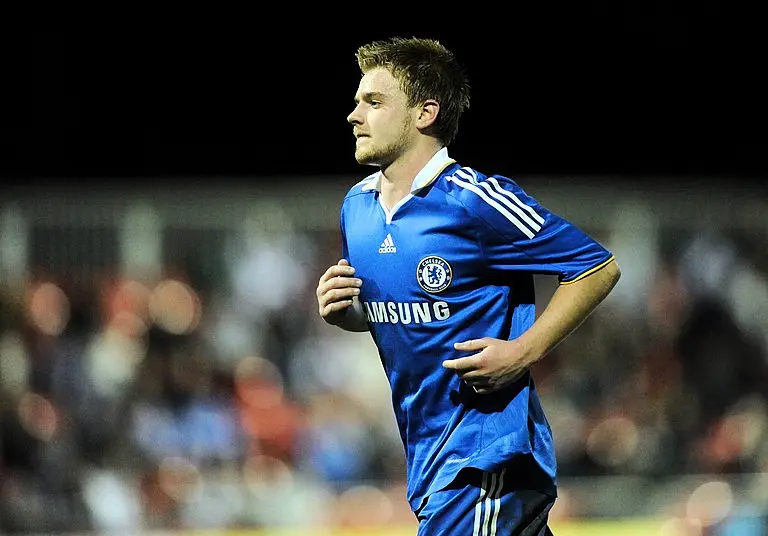 Conor Clifford might be the most high-profile Irish FA Youth Cup winner. Captain of Chelsea, he scored the winning goal in 2010 against Aston Villa. Twice called into the Ireland senior squad despite limited experience of first team football, Clifford quickly dropped down the leagues in England before returning home to play in the LOI.
An unused sub in both games for Chelsea was Brendan Rodgers' son Anton who played under 18s for the Republic of Ireland. He's currently playing for Basingstoke Town. The losing Blackburn side contained Derrick Williams, who's in the MLS and a full international and Daniel Devine, who plays junior ball in Dublin.
2011 - Manchester United v Sheffield United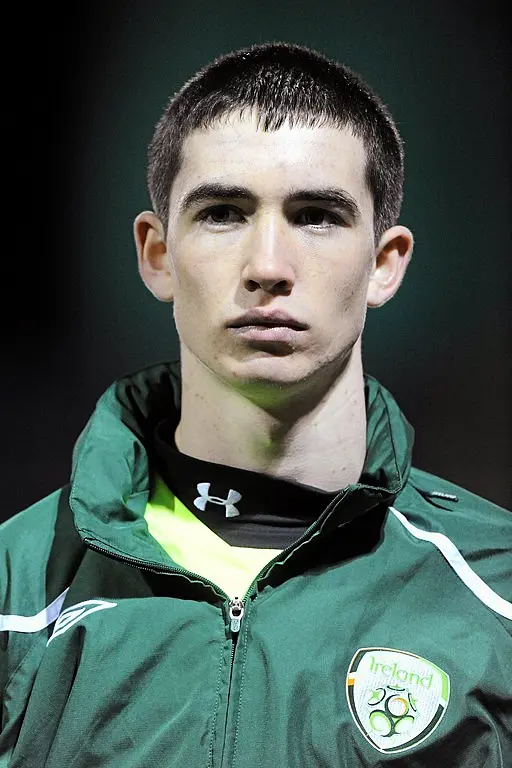 The winning Manchester United defence of 2011 was anchored by a pair of English-born Ireland underage stars. Sean McGinty went out on several loans before playing non-league football in England. He's now with Ayr United in the Scottish second tier.
Michael Keane didn't make the breakthrough at United but he's now a regular with Everton and switched to England, where he's a squad regular.
Keeper Joe Coll (pictured) was an unused sub and was combining junior football and gaelic football in Donegal recently. Wicklow's Aaron Barry was on the losing Sheffield United team and he played with Bray Wanderers.
2012 - Chelsea v Blackburn Rovers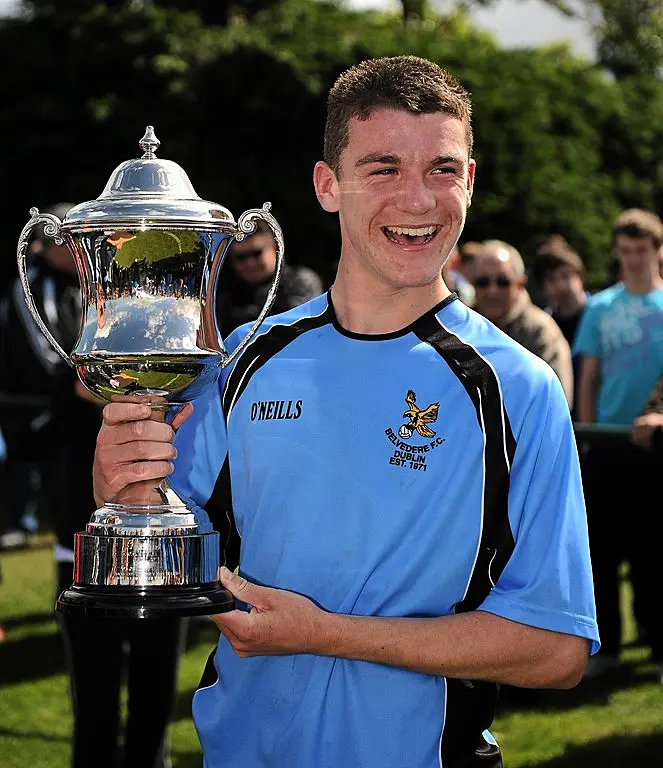 Chelsea beat Blackburn in the 2012 final with midfielder John O'Sullivan starting both games for the Lancashire side. He's currently with Accrington Stanley in League One. Darragh Lenihan was a sub in the first leg and his career has fared better. Once Blackburn's captain, the twice-capped Dunboyne man has made 39 appearances for promotion-chasing Middlesbrough this season.
2013 - Norwich City v Chelsea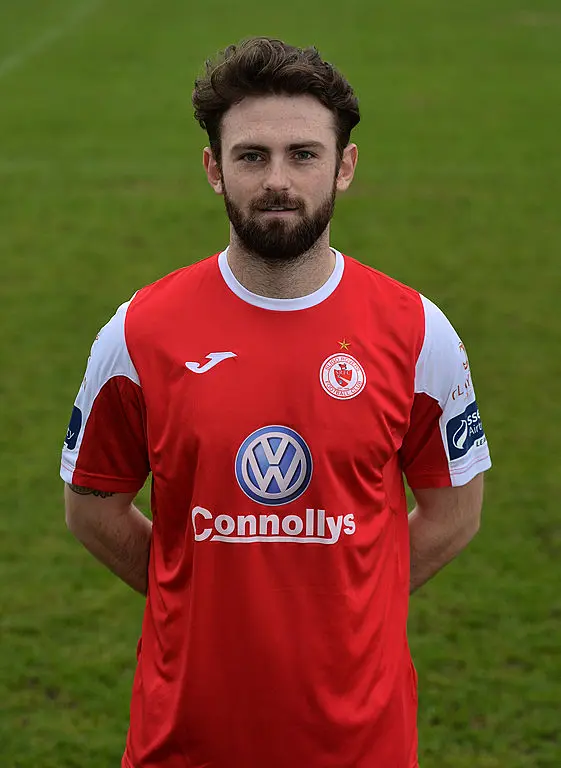 Donegal native Kyle Callan-McFadden is the last Irishman to win the FA Youth Cup. His Norwich side beat Chelsea over two legs. Callan-McFadden now plays for English National League club King's Lynn Town.
2014 - Chelsea v Fulham
The losing Fulham side of 2014 (Chelsea won again…) had two Irishmen. Dean O'Halloran from Waterford left England without making an appearance. He's played for Bohs, Waterford, Bray and Galway in the LOI, leaving Galway in July of 2020. Noe Baba was among the most highly rated youngsters in the past decade to come out of Ireland. He too played for Waterford and joined KFC Uerdingen in the German fourth division last season before joining Finn Harps.
2017 - Chelsea v Manchester City
In 2017 Chelsea beat a Manchester City that included Tyreke Wilson at left back. Tyreke has just finished his first year in the League of Ireland, and excelled with Waterford. He signed for Bohemians for 2021, and joined Damien Duff's Shels this season.
2019 - Manchester City v Liverpool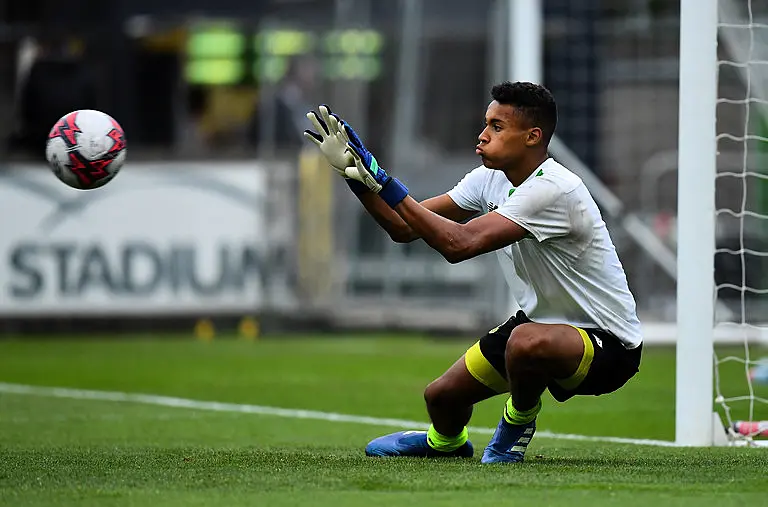 Gavin Bazunu was an unused sub for Manchester City as they lost on penalties to Liverpool in 2019. He would subsequently go out on loan to Rochdale, and spent a year on loan at Portsmouth, before joining Southampton last year.
In the meantime, he has established himself as the first-choice #1 for Ireland's senior team and is seen as one of the best young keepers in England.
2020 - Manchester City v Chelsea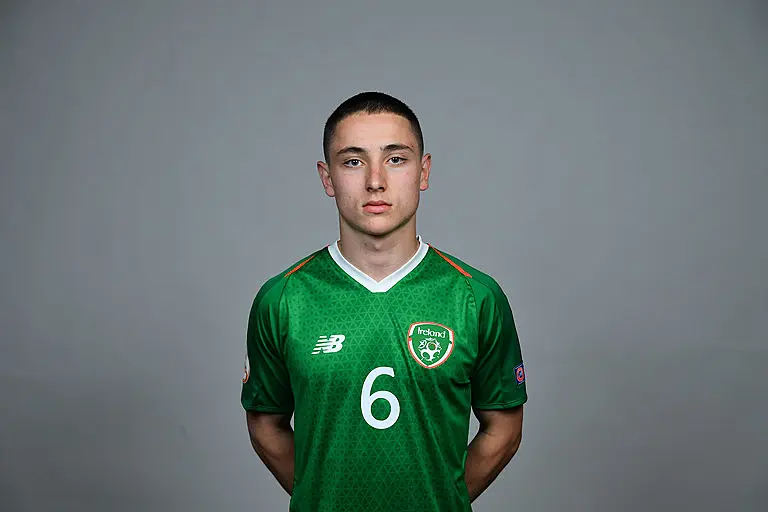 As for Joe Hodge…the midfielder scored a great goal in the 2021 semi final for Man City and is now on the fringes of the Wolves senior squad.
Named Ireland U21 captain in 2023 by Jim Crawford, Hodge seems certain to be capped by the Ireland senior side in the next 12 months
2023- West Ham v Arsenal
Portstewart's Patrick Kelly played a key role in the Hammers winning the FA Youth Cup. Unfortunately the former Coleraine player has been capped at U19 level by Northern Ireland so we can't exactly count him.