Heart of Midlothian FC almost ceased to be in 2013, when the club plummeted into administration.
During the trying time, the Foundation of Hearts was established in which supporters pledged money to help the club survive.
In early 2014, the club was bought by well known Scottish businesswoman Ann Budge, though the Foundation of Hearts aspires to take control of the club by 2019.
By way of tribute, Hearts new third kit includes the names of all those who pledged to money to the club via the Foundation of Hearts - all 8,000 of them (presumably that's an approximate number).
Budge spoke about the gesture to the Daily Record.
Everyone here at the club, who has been involved in producing this amazing shirt, is thrilled with the final product.

This has been a real team effort between the club and FoH and we were alighted to produce something which truly recognises the contribution made by the pledgers.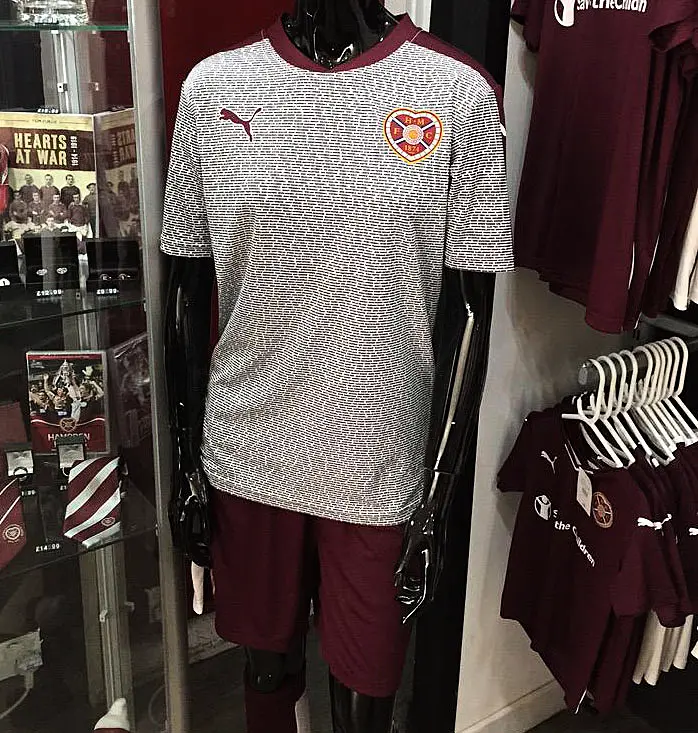 H-T: Steve Callen