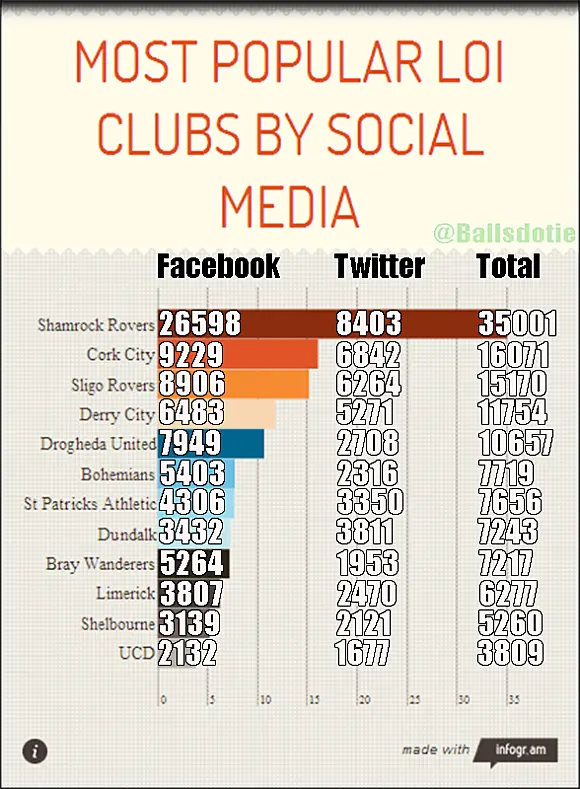 With the new season now just hours away we looked to see which League of Ireland club had the largest fan base on social media. By tallying the likes and follows on all the League clubs Facebook and Twitter pages we got our overall numbers.
No prizes for guessing who comes first, Ireland's most successful club Shamrock Rovers romped home with almost twenty thousand more likes and follows than second placed Cork City. In third place are Sligo Rovers who no doubt gained popularity from that long awaited league title victory last year.
It was Drogheda who won out this particular Louth Derby while Bohemians are the best of the rest in the Dublin. Unsurprisingly with no real permanent fan base its the Students of UCD that prop up the rear.