Ireland's tour to the USA in the summer of 2007 will forever live in infamy. On the surface it may have just been two games against Ecuador and Bolivia, but the whole thing was indicative of the problems with the Irish team at that time.
Nearly all of our first choice players dropped out of the fixtures, understandably so after being asked to up sticks and go on a Transatlantic trip at the end of a long season for no good reason. A number of relatively unknown players were brought along as a result.
The writing was already on the wall for Steve Staunton at this stage, having lost 5-2 in Cyprus a few months previous. The team would win neither game in the States, then going winless in the remaining qualifiers.
This tour was the beginning of the end. Staunton would be sacked by the end of the year and few of the players involved would go on to become Ireland regulars. We have looked back on the squad for the trip and where those involved ended up in the intervening years.
It's safe to say that their fortunes were mixed.
Colin Doyle
Doyle was 21-years old at the time of the tour, making his debut in the 1-1 draw with Ecuador. He had established himself in the Birmingham City team towards the end of that season, but that wasn't to last.
While the goalkeeper would spend a remarkable 12 years at St. Andrew's , he was never considered first choice. He spent time out on loan at various clubs, before leaving for Blackpool in 2015. A two-year stint at Bradford City would follow, before a move to Hearts in 2018.
He would not make another appearance for his country until 2018, playing against Turkey, France, and the USA in friendly games. The 37-year old is currently back at Bradford City after a spell at Kilmarnock, acting as a player-coach.
Nick Colgan
Colgan was the number one at Barnsley at the time of the tour and had been a fixture in Ireland squads in over the preceding few years.
He would be signed by Roy Keane's Sunderland in the summer of 2008, but never made an appearance for the club. Colgan would only spend one more season of his career as a first choice goalkeeper, the 2009/10 season with Grimsby Town in League Two.
He retired in 2013 and is currently a goalkeeping coach at Stockport County, having also had stints in the same role at Huddersfield Town, Wigan Athletic, and Nottingham Forest.
Wayne Henderson
Then at Preston and having started two Euro 2008 qualifiers under Staunton, Henderson suffered greatly from injuries in the years that followed. His career was derailed by a serious spine injury, one that would eventually force him to retire at the age of 27 in 2011.
According to his Twitter profile, he currently works as an FA registered intermediary.
Stephen O'Halloran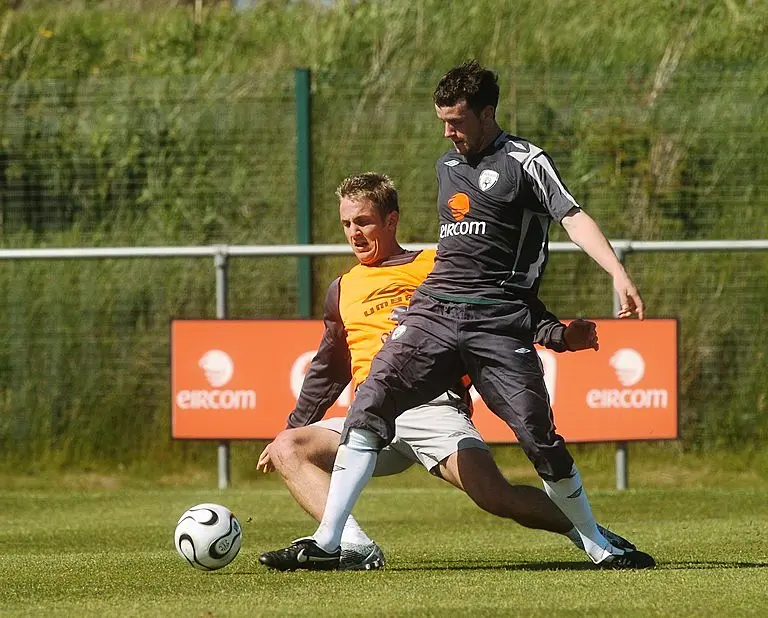 A native of Cork, O'Halloran was on the books at Aston Villa in the summer of 2007. He would never make an appearance for the club, leaving for Coventry City in 2010.
He would soon drop down to non-league football, spending times at the likes of Salford City, Stockport County, and FC United of Manchester. Now 35-years old, the defender retired from playing in 2022 after a three-year spell with Stalybridge Celtic in the English seventh tier.
Alex Bruce
Alex Bruce, son of Steve Bruce, won two caps for Ireland in 2007 and 2008. He had a successful stint at Ipswich Town, leaving for Leeds United in 2010. Things didn't really work out at Elland Road, and with another international call-up looking unlikely, he switched his international allegiances to Northern Ireland in 2011.
He would win only two caps for the the North, the last of which came in 2014. He retired in 2022 after a brief spell at Macclesfield.
Stephen Kelly
While he was relatively inexperienced at international level at the time, Kelly would go on to have an excellent career or Ireland. He won 33 caps and was included in the squad for Euro 2012.
Kelly's experienced success at club level for both Birmingham City, Reading and Fulham, playing in the latter's run to the Europa League final in 2010. Retiring in 2017, he frequents RTÉ's international coverage as a pundit and commentator.
Joe O'Cearuill
English-born O'Cearuill was an Arsenal player in the summer of 2007, but he would soon depart for Barnet. He also spent a brief time at St. Pat's, before moving around various non-league clubs in England.
His most recent move was to Haringey Borough in 2016 and was most recently working as a strength and conditioning coach.
Peter Murphy
Peter Murphy would win his only Ireland cap on this tour, but he went on to have a long and successful career at Carlisle United. He made around 500 appearances for the club, departing in 2013.
Now 42-years old, he has been the manager of Annan Athletic in Scottish League Two since 2019, having also spent some time as a player/manager at the club.
Joe Gamble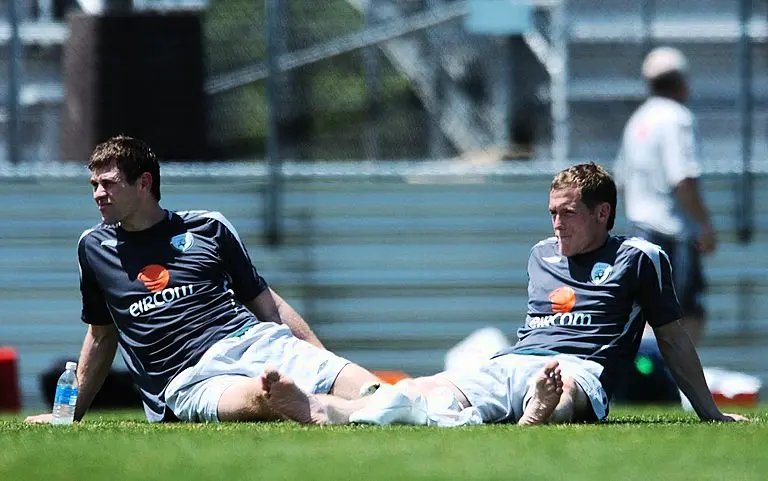 Gamble remained the last League of Ireland player to feature at senior level until 2019, when Jack Byrne took the mantle.
He had a long and successful stint at Cork City, which ended with a move to Hartlepool in 2010. He spent one year with the club before returning to the League of Ireland with Limerick City. Gamble retired in 2015 after a year in Brunei with DPMM FC and had a stint as assistant manager at Cork City which ended in 2020.
Alan Bennett
Bennett was one of a number of Irish players at Reading during this period, but he never made an appearance for the club. The defender would leave for Brentford, before having spells at Wycombe Wanderers and Cheltenham Town.
He returned to Ireland with Cork City in 2015, captaining the club to the double in 2017. He retired from playing duties in 2020 and now works as a schools and third level football development officer in Cork for the FAI.
Darren Potter
Liverpool-born Potter began his career at his local club, making two Premier League appearances under Rafael Benitez before leaving in 2007. He spent a couple of seasons at Wolves, before moving to MK Dons for six seasons. He won five Ireland caps in total, with the last one coming in the 1-0 loss to Brazil at Croke Park in 2008.
Potter moved back to Merseyside with Tranmere Rovers in 2019, retiring in 2020 after a brief spell at non-league club Altrincham. He currently works as a youth coach at Stoke City.
Stephen Hunt
Hunt made his international debut in February of 2007, meaning he was still a fresh face in the squad for the summer tour. He would go on to establish himself as an important player under Giovanni Trapattoni over the following few seasons, winning 39 caps and being part of the squad at Euro 2012.
The winger had successful stints at both Hull and Wolves, before hanging his boots up in 2016. Since retirement, he has acted as a pundit, newspaper columnist, agent, and restaurant owner.
Kevin Kilbane
Kilbane had a long career with Ireland, winning a remarkable 110 caps. He also had a hugely successful career in the Premier League with the likes of Everton and Wigan in over 600 games in England.
Since retiring in 2012, Kilbane has been a regular on the punditry, for a long time acting as a mainstay Virgin Media's Champions League coverage in recent times. He also donned a pair of skates to appear on ITV's 'Dancing on Ice' and now frequents Canadian television as a pundit since his move to the country.
Stephen Gleeson
18-year old Gleeson was a Wolves player in the summer of 2007 when he became the youngest player to be included by Staunton, but he made only three league appearances for the club before leaving in 2009. He went on to have successful stints at both MK Dons and Birmingham City.
Gleeson added two more Ireland caps to his tally in 2017, a decade after his first. He scored in one of those games, the friendly against Mexico in New York.
The player penned a two-year contract at Aberdeen in 2018, but the deal was voided in January of 2020 when he was released by the club. Now 34-years old, he currently plays with Hitchin in the eighth tier of English football.
Liam Miller
Miller was a Sunderland player during this period having left Manchester United, joining QPR in 2009. The midfielder spent the first half of the following decade in Australia, before moving to Cork City in 2015.
After making a huge impact on his local community after his return to his native county, he would tragically pass away at the age of 36 after a battle with pancreatic cancer.
Joe Lapira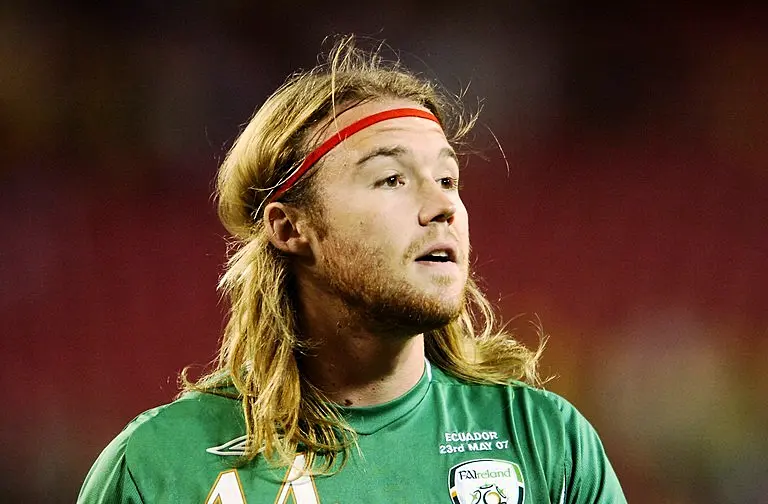 The player often given as the example to sum up the farcical nature of this tour, nobody in Ireland had heard of Lapira when he made his Ireland debut in the game against Ecuador. The American-born midfielder qualified through his mother, and was invited to train with the squad before Staunton decided to give him a run.
Then playing on the collegiate scene, he would go on to have three separate spells with lower league Norwegian club Nybergsund, as well as a brief stint in India. Unsurprisingly, he was not given a second cap.
Lapira hasn't played since 2013 and was back in the States working as a medical supply salesman at the time of an interview with the Irish Independent in 2017.
Daryl Murphy
The then-Sunderland striker made his debut in the Ecuador game, but it would be another few years before he established himself in the Ireland team. He made no impact under Trapattoni, but would become an important player under Martin O'Neill.
He was first choice for much of the Euro 2016 and World Cup 2018 qualifying campaigns, starting two games in the tournament in France.
Murphy had a few stellar seasons at club level, including a 27 goal effort with Ipswich Town in 2014/15. Having then had spells at the likes of Newcastle and Bolton, he hung up his boots in 2021 after a stint with hometown club Waterford.
Andy Keogh
Yet another player to make his debut in the USA, Keogh became a bit-part player for Ireland in the years that followed. He did manage to earn 30 caps, scoring his only competitive goal in the 6-1 hammering against Germany in 2012. He last appearance at international level came 2013.
After leaving Millwall in 2014, the striker has spent time in Australia, Thailand, and Saudi Arabia. He retired last year after bringing to an end a third spell at Perth Glory.
Kevin Doyle
Kevin Doyle was starting to establish himself as an important player for Ireland at this time, a position he would cement in the years that followed. He formed a fantastic partnership with Robbie Keane, scoring 14 goals in 64 international appearances.
At club level, Doyle experienced major success at both Reading and Wolves, also winning Premier League promotion with QPR before finishing his career in the MLS with Colorado Rapids. Since retiring, he has frequented RTÉ's international football coverage, as well as our own The Buildup podcast.
The Wexford native has also moved into coaching with the Ireland U17 squad.
Shane Long
Then acting as Doyle's deputy at Reading, Shane Long has gone on to have a fantastic career at both club and international level. He has long been a massive player for Ireland, with his goal against Germany in Euro 2016 qualifying one of our most beloved of all-time.
He has also been an important player at every club he has been at, even if that hasn't always translated to goals. The 35-year old has earned 88 caps for his country and has performed well since a move to Reading last summer.
Anthony Stokes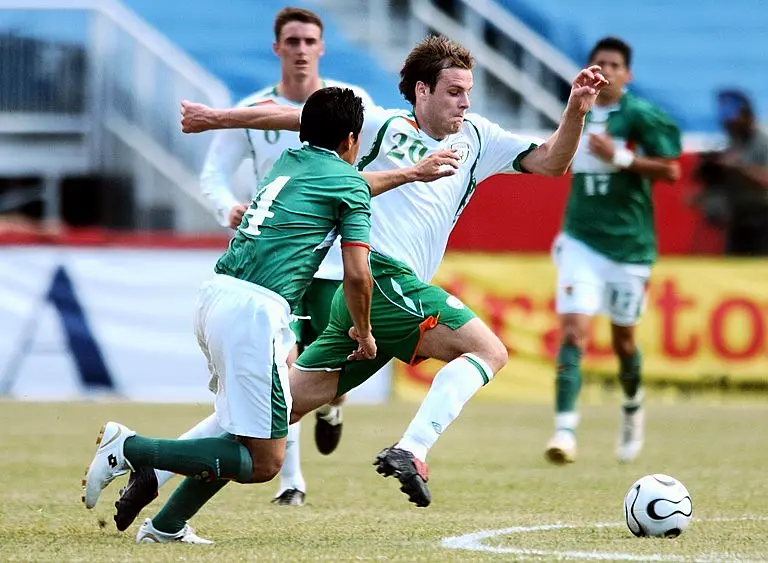 Stokes earned three Irish caps in 2007, but it would be another six years before he earned a fourth. His tally would eventually move to nine, with the player scoring 58 league goals in six seasons as a Celtic player.
He has been a controversial figure since leaving for Hibernian in 2016. He has had spells in Greece, Azerbaijan, Turkey, and Iran. The Dubliner had a one-game spell at Iranian club Persepolis in 2020, while his move to Livingston a few months later would end without having played a game for the club.
Stokes has experienced some legal difficulties in recent years, also appearing in a Scottish court in 2019 for breaking a non-harassment order his ex-girlfriend had taken out against him. He was recently charged over a dangerous driving incident in which drugs were found.
Alan O'Brien
A Newcastle player during this period, O'Brien earned five caps in 2006 and 2007. He managed five Premier League appearances at St. James' Park, leaving for Hibernian in 2007.
From here he would steadily move down the English footballing pyramid after joining Swindon Town two years later, most recently being on the books at Wealdstone FC in 2018.