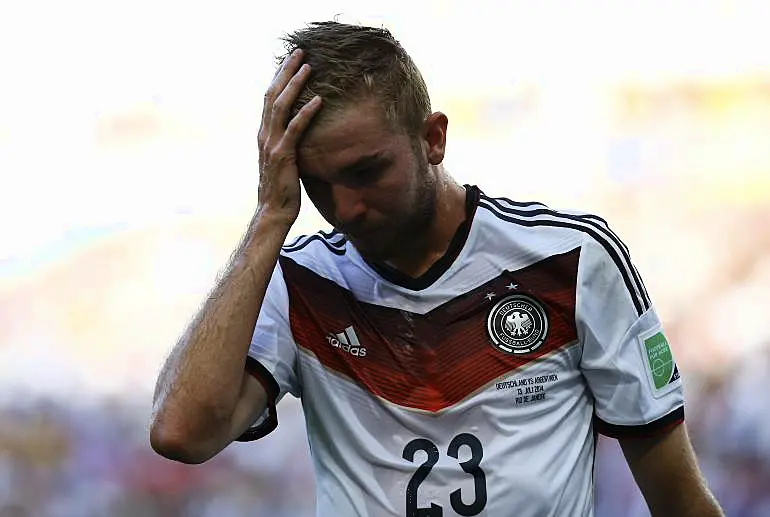 Perhaps the biggest negative to come out of this World Cup was the continued issues regarding head injuries and players being allowed stay on despite the fact that they may well have been suffering from concussion.
For anyone who thought the outrage was a bit overdramatic, German midfielder Christoph Kramer has admitted that he can't remember any of the first half of the World Cup final after he received a bang to the side of the head from Ezequiel Garay's shoulder.
Kramer has said:
I can't remember that much from the game.

I don't know anything from the first half. I thought later that I went straight off after the incident. How I got to the changing rooms I do not know. I don't know anything else. The game, in my head, starts only in the second half.
Kramer was treated on the sideline at the time and continued on to play for around ten before eventually signalling to come off.
Last week, rugby referee Nigel Owens criticised how possible concussions were dealt with at the World Cup, advocating the introduction of five minute concussion tests and saying referees should have more power in deciding if a player is fit to continue.
hat-tip: The Guardian