Last weekend ended a battle of epic proportions which you have undoubtedly heard lore of by now. It was the final weekend of the Balls.ie Gilles Grimandi Invitational Bull or Bear League which saw Balls.ie staff going up against readers.
It'll be no surprise to you that Balls staff dominated the top three with Mark Farrelly beating Brian Reynolds into second place and for that I blame you, the readers who participated. Farrelly has not shut the hell up about it all week.
Everyday he has walked around the office like Tony Montana showing off some new purchase he has made with his winnings. This ranged from a gourmet chicken fillet roll complete with fancy stuff like egg mayonnaise to a brand new Leinster rugby hoody.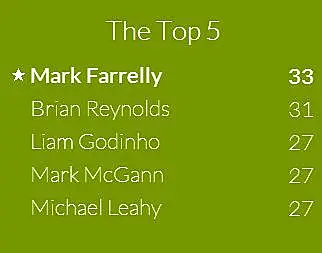 Now you too can get the full Bull or Bear experience by entering their free €1,000 league.
It's pretty simple, you point your browser at Bull or Bear and then sign up using your Facebook account. Once that's done all you've got to do is make your Premier League predictions each week for two weeks, whoever has the most correct at the end will take the €1,000 bounty.
You'd be stupid not to do this.