If shower shorts are for the man who has nothing to hide but still wants to, then this compression shorts must be for the man who has everything to hide but wants everyone to know he has.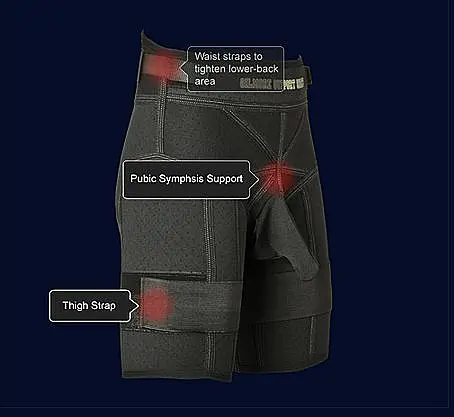 Gilmore Support Shorts are manufactured to help fend off groin injuries and other such injuries but unlike your normal compression shorts, these include an pouch on the front so we can let it all hang out.
Their website says:
They help to stabilise the pelvis and control the inguinal (groin) region. The groin and pelvic areas are vulnerable to injury from overstretching, sudden movement, running and excessive kicking. The shorts encourage core stability and maintain warmth, comfort and control to the areas where most groin and adductor injuries occur.
Oh and they've enlisted Wilfried Zaha as one of their models. He says 'I wear the Gilmore Support Shorts to train in daily as part of my essential kit bag - they are exceptional.' He looks delighted to be wearing them alright.

hat-tip: SB Nation