This is the second part in a 5-part series for people who are starting their journey towards getting in shape from Vickey Nolan, fitness director at West Wood Club, Dun Laoghaire
Nutrition is the most underutilised tool for getting into the best shape of your life! Have you heard that abs are made in the kitchen well there is a lot of truth behind this statement! No workout or diet in isolation will get you to a healthy, lean and conditioned physique. You need both in tandem for the ultimate shape.
The key to excellent results is basing your nutrition on the following criteria:
What type of training you'll be doing? For example, will you need more protein for helping repair and grow your muscle with heavyweight training?

The endurance factor: how long you will be training for during your session?

How often you train per week?
The majority of people overestimate how many calories you burn while working out. For example average strength session might only burn between 250-300 calories. That's the equivalent of 2 eggs on a piece of toast!
It is very easy to overestimate how many calories you burn while working out. This can totally sabotage your results. So if you have ever gained fat after you have started training this could explain it! (It's worth reminding you that free nutritional advice is available to all members of West Wood Club).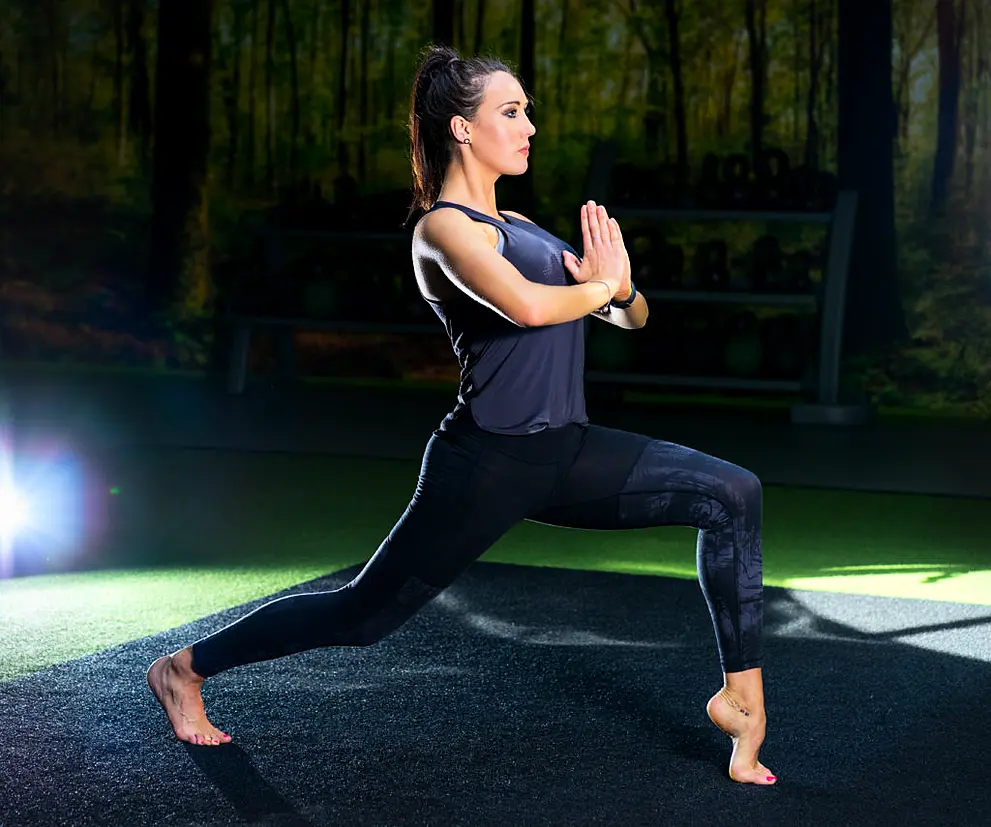 Carbohydrates
Carbohydrates are your friend while you're training. Your body breaks down carbohydrates into glycogen (sugar from carbohydrates) and stores it in the muscles. When you train the glycogen is used as fuel so it is important you have eaten enough carbs to allow you to train to your maximum ability. Carbs also help to refuel the muscles so it is vital that before your work out you have eaten enough carbs to allow you to train to your maximum ability. How many carbs you need depends on your work outs and training goals. If you're working out for longer than an hour you may even need carbs in the form of energy drinks during your workout.
Protein
Protein is essential for lots of processes in the body, building, repairing muscle and tissues and keeping your body regulated. Protein does essential work in the body for growth and repair. It can cause biochemical reactions and aid hormone development. It provides energy, helps with fluid balance and assists pH balance.
Fat
Your body needs fat- I always hear about people who are losing weight by cutting fat but that's a huge misconception. Fat pays a vital role in so many bodily functions including:
Insulating the body to keep it warm.

Supporting cell growth

Absorbing fat soluble vitamins

Providing essential fatty acids that the body cant make
We just need to be smart about the kind of fat we consume. You should be aiming for unsaturated and essential fatty acid sources. These fats reduce the risk of heart disease, lower cholesterol levels and help the body to fight infection.
Here are some examples of heart-healthy fats you should be targeting: salmon, avocado, nuts, seeds eggs, olive oils, healthy natural nut butters.
Hydration
We all know what it's like to be dehydrated. You can feel dizzy and fatigued. The last thing you will want to do is further dehydrate through exercise. Hydration is essential for the body to function, especially if you're exercising regularly.
These are just some of the things hydration provides the body:
Water transports nutrients around the body which will optimise your energy.

It also lubricates joints, which is necessary for flexibility and agility.

When you have less fluid in your body, your heart needs to harder to pump the blood through the body. And w

hen you have less fluid in your body, it's harder to regulate your body temp.

Hydration keeps you feeling fuller for longer - which can help curb your appetite.
For optimal hydration, track your water intake and aim to increase to 1 litre for every 25kg of your body weight. (Note that you'll need to build up to this kind of hydration intake otherwise you'll be running to the toilet every 5 minutes!)
It's not all about eating low calorie food. Good nutrition is key, Less calories can sometimes hamper your energy and your training. Hitting all food groups and getting good quality vitamins and minerals through a varied balanced diet is best. Stay hydrated and don't cut out whole food groups and you will be well on your way to the best shape of your life.
Vickey Nolan is a Personal Trainer, General Manager, and Fitness Director at West Wood Club, Dun Laoghaire. She has a BSc (Hons) Degree in Health Promotion and Physical Activity and has been working in senior roles in the fitness and wellness industry for over 15 years. Follow Vickey on Instagram and follow West Wood Club on Instagram.