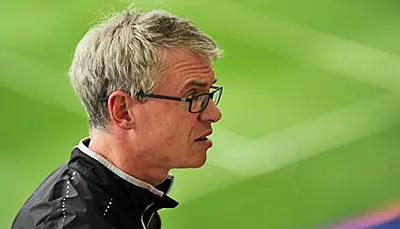 Joe Brolly has a certain presence that commands respect. Not many people can honestly say that they wouldn't like to be in his shoes. He has a decent job as a barrister, and still gets paid to talk football every weekend. If you've ever thought: "I really wish I was Joe Brolly", then here are the foolproof steps to becoming the opinionated Derry man.
1. Study in Trinity to become a barrister.
If you're going to spend your Sundays arguing with Pat Spillane, you might as well learn the art of the argument properly.
2. Wear glasses that let everybody know that you went to Trinity to become a barrister.
Just in case anybody didn't know...
3. Always wear the "Joe Brolly expression": a mix of pure anger and absolute bewilderment.
If you look happy you're doing it wrong.
4. Only smile on special occasions, like Christmas or when you prove Pat Spillane wrong.
When you smile, make sure that you have all of your teeth on show. Every last one of them.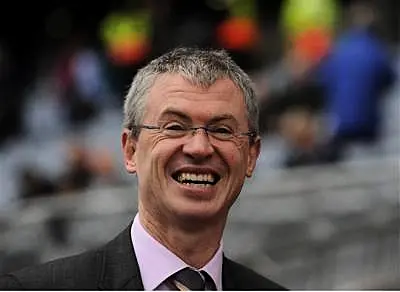 5. Get an All-Ireland medal.
You'll need some sort of credibility if you're going to sit on The Sunday Game giving out every week.
6. Know your stuff.
Whatever is said about the former corner forward, it has to be said that he knows football. If you're to become Joe Brolly, you'll need to live and breathe football.
7. Donate a kidney to one of your mates.
Although he might come across as a tough guy on TV, never let it be said that Joe Brolly is selfish. Any organ will do here, it's the thought that counts.
8. Protect your family by chasing burglars around town in the nip, in the middle of the night.
Joe Brolly once found somebody snooping around in his house late at night. There's not much that would scare Brolly and he went on to chase the thief around town, wearing nothing but his boxer shorts. Not many barristers tend to fight crime in such a fashion.
9. "Forget about Sean Cavanagh as a man."
If you see somebody playing a little too rough, call them up on it. Question their integrity. In Sean Cavanagh's case, a rugby tackle lost him his manhood in Joe's eyes.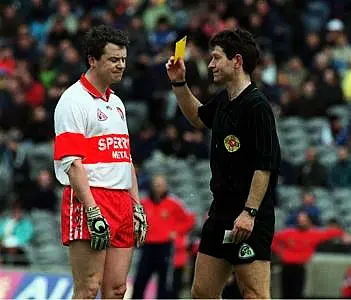 10. Criticise everybody that has anything to do with the GAA, from the GPA to Leitrim's water boy.
With those glasses, Joe Brolly sees every mistake made under the name of the GAA. If you can't find anybody to give out about, just follow the next step.
11. Create a Twitter account and use it to have the absolute craic.
We all love when somebody famous has the craic on Twitter. Joe comes across as a sound man online and is always up for a bit of banter.
All Ireland final will be played in Croke Park this year if MacDonalds don't need it for a Ronald Fun Day

— Joe Brolly (@JoeBrolly1993) August 24, 2014
Garda escort to the match. That money was resting in my account.... pic.twitter.com/5SFiN6aOTr

— Joe Brolly (@JoeBrolly1993) August 9, 2014
12. Learn to play the piano.
Joe is known to have shown off his musical skills in the past. Maybe start with something easy and build up to the Chopin.
Here's a piece from an interview with Paul Kimmage:
"He leads me to the front room, rubs his hands and regales me with some Chopin on the piano. "The 'Waltz in A flat' has technical difficulties," he explains, "because although Chopin writes brilliantly for the piano, and was a great pianist himself, your hands are moving in different directions simultaneously. But it's a beautiful piece and finishes with a real dash."
13. Contest absolutely everything said by Michael Lyster, Colm O'Rourke and Pat Spillane. Especially Pat Spillane.
In Joe Brolly's eyes, Pat Spillane is never right. He's from Kerry, after all.
14. Dismiss the Kerry footballers as old and then eat your words, served by Kieran Donaghy.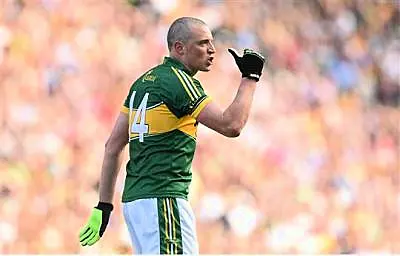 "Well Joe Brolly, what do you think of that?!"
Congratulations. You are now Joe Brolly.